Cardinals Wide Receiver A.J. Green Announces Retirement From The NFL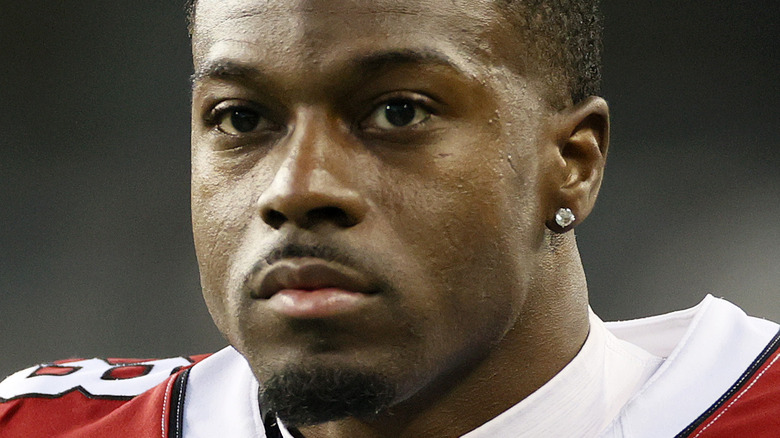 Steph Chambers/Getty Images
Adriel Jeremiah Green, more commonly referred to as A.J. Green, is retiring from the NFL. There seems to be a trend in NFL retirements of late. A newly single Tom Brady marked his retirement from football with a thirst trap on Instagram. How fitting. However, Brady won't be far from the football field in retirement. Meanwhile, JJ Watt has also announced his retirement, leaving the Arizona Cardinals with nothing but gratitude in his heart. Aaron Rodgers is frequently dropping hints about his own retirement, so we'll have to see what happens there. The NFL is certainly getting an overhaul.
Green's news comes after 12 years with the league, marking an impressive career with the Cincinnati Bengals and later the Arizona Cardinals, per ESPN. He began his NFL career in 2011 and has earned a reputation for being a stellar receiver. So when Green dropped the news on Instagram, fans were both disappointed and full of praise for the football star. Our biggest question is, will we be treated to a post-retirement thirst trap from Green too? 
A.J. Green gets love from his NFL family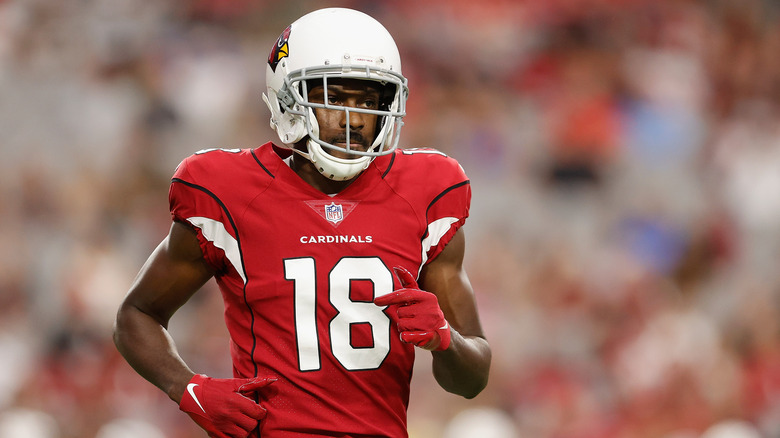 Christian Petersen/Getty Images
A.J. Green jumped on Instagram on February 6, 2023, to tell the world that he was retiring. "I've never been a man of many words, so I'll keep this short," he began. "Thank you. Thank you to all who have supported, encouraged, and inspired me throughout my career. Special thank you to the University of Georgia, Cincinnati Bengals, and Arizona Cardinals for the opportunity to pursue my dreams. I've stayed true to the game and it owes me nothing. Be blessed.. Love y'all! The next chapter begins."
People flooded Green with love. Quarterback Andy Dalton replied, "Legend!! Thankful I got to be part of it. You did it the right way! Teammate turned brother! Congrats!" Tight end C.J. Uzomah jumped in to say, "looked up to you heavy growing up and had the pleasure of being on the field with you and couldn't be more excited about your next chapter. You're a legend." Running back Rex Burkhead added, "Congrats brother! Awesome career and great teammate. Grateful we got to play together. Go enjoy the next journey with the fam!"
Twitter's NFL Rookie Watch celebrated Green by summing up his stellar career. "AJ Green enrolled at Georgia as a 5-star recruit in 2008," they tweeted. "Three years later, Green became the highest drafted Georgia WR going 4th overall to the Cincinnati Bengals. 727 receptions, 10,514 yards, 70 TD, and 7 Pro Bowls later, Green has called it a career. One for the books," they finished, adding a fire emoji. This is one impressive resume!