Tom Schwartz Doesn't See Marriage In His Future After Katie Maloney Divorce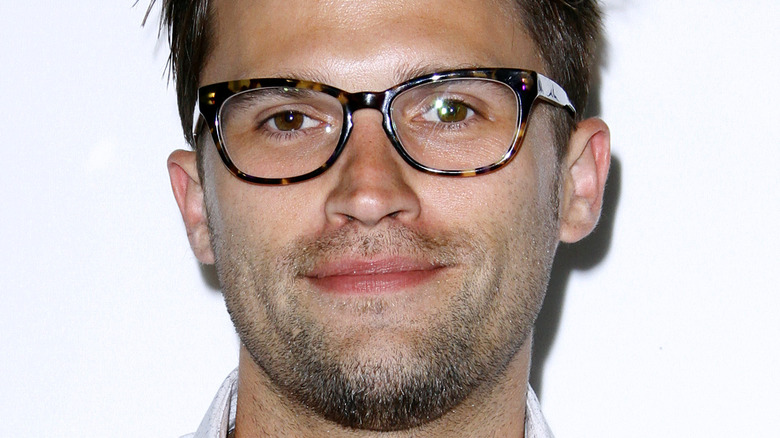 Donna Ward/Getty Images
Tying the knot again may not be in the cards for reality TV personality Tom Schwartz. People reported that the "Vanderpump Rules" star wed one of his castmates from the show, Katie Maloney, in a Northern California ceremony back in 2016. This followed a 2015 proposal from Schwartz. It was later revealed by Us Weekly that this first ceremony wasn't legal, and the two made their marriage official with a Las Vegas wedding in 2019.
Prior to the Vegas wedding, in November 2018 Schwartz spoke with People and shared that he and Maloney were in a great stage in their relationship. "I haven't messed it up yet," Schwartz said of his union with Maloney. "We're still going strong. Everything is great, we're more in love than we've ever been." Sadly, this phase didn't last, and the couple announced their separation via Instagram and finalized their divorce in 2022. 
In a 2023 interview with Entertainment Tonight, Maloney stated that she may tie the knot in the future, but doesn't believe she'd go through with a formal ceremony again. "If I met somebody and they were like, 'That's really what I want,' I'd be like, 'Sure,'" Maloney said. "But ... the whole wedding thing, that's hard to picture myself doing [again] ... That I don't think I would do again." Now, Schwartz is stating his thoughts on remarrying one day.
Tom Schwartz thinks he's 'kind of undateable'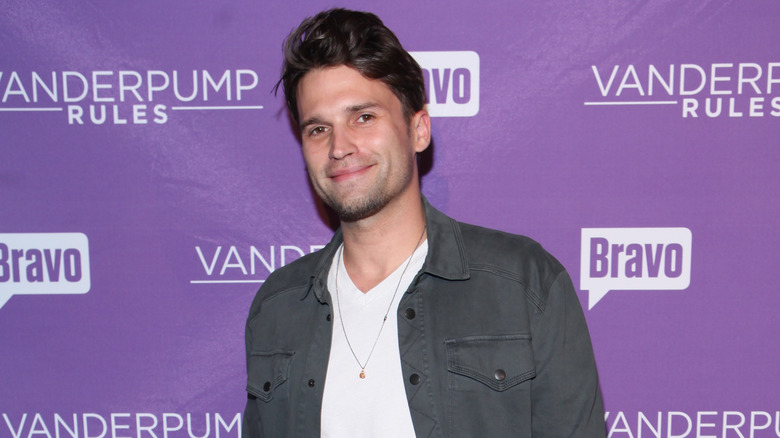 Steve Zak Photography/Getty Images
It sounds like reality star Tom Schwartz won't be making plans to get hitched any time soon. This was revealed as Schwartz and "Vanderpump Rules" castmate Tom Sandoval recently sat with Andy Cohen for a "Watch What Happens Live" interview. 
Schwartz was first asked whether he thinks his ex-wife, Katie Maloney, would remarry before him, to which he responded, "100 percent." He then stated, "I think I'm out of the game forever. I don't think I'll ever get married again." Schwartz believes love could find him in the future, but without wedding bells. "I'll fall in love. I just don't think I'll ever get married again," Schwartz said. He added, "I think I'm kind of undateable, Andy."
Additionally, Cohen asked Schwartz whether he'd had hopes for a reconciliation with Maloney after she'd identified issues in their relationship. Schwartz said he subconsciously hoped they could stay together but deep down knew it was over. "In that moment, it felt like finality, it felt like a nail in the coffin," Schwartz said. "I just knew it from her tone, the look on her face, I just felt it in my soul that it was just done." Schwartz says he and Maloney share custody of their two dogs, trading off once or twice a week, and are now in a better place. Meanwhile, on February 8 Maloney told Life & Style she's soaking in the single life and just have fun.