The Troubling Experience That Drove Alicia Silverstone To Go Vegan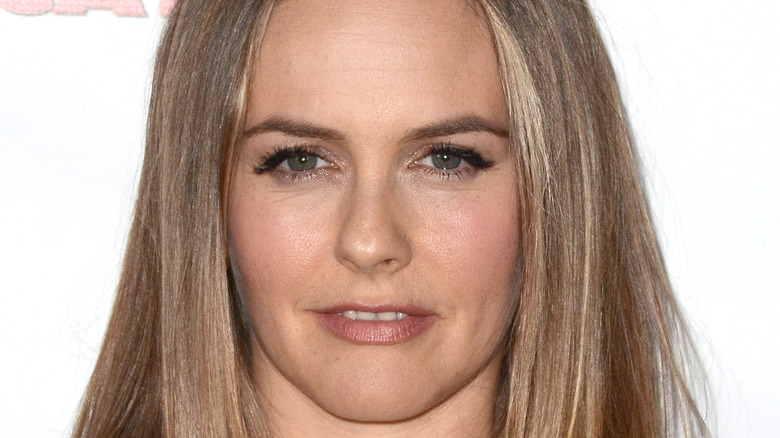 Kathy Hutchins/Shutterstock
Alicia Silverstone made the choice to go vegan years after witnessing a saddening scenario. The "Clueless" star talked to Brightly in June 2021 and offered tips for adhering to a plant-based diet. These included the pointers of trying vegan substitutes like dairy-free cheese and making vegan meals for get-togethers with loved ones and friends. The performer stated that this diet plan is not always easy, but is ultimately satisfying. "It takes work, and it takes practice, but it's really worthy," Silverstone said. "And celebrating every little step in the right direction is massive."
In recent years, Silverstone revealed to Food & Wine that although it was inspired by her affection for animals, her vegan diet has also offered her health benefits. "I adopted this diet for the animals, but the biggest surprise was how amazing I felt!" she said. "I ditched my asthma inhaler, stopped my weekly allergy shots, lost weight, and had a new glow from my skin and hair. I felt incredible from having more energy and balanced out moods." Silverstone then added, "This way of eating transformed me." Her journey with meat-free and dairy-free eating began following witnessing a devastating moment.
Alicia Silverstone started transitioning to veganism after hearing 'crying' animals as a kid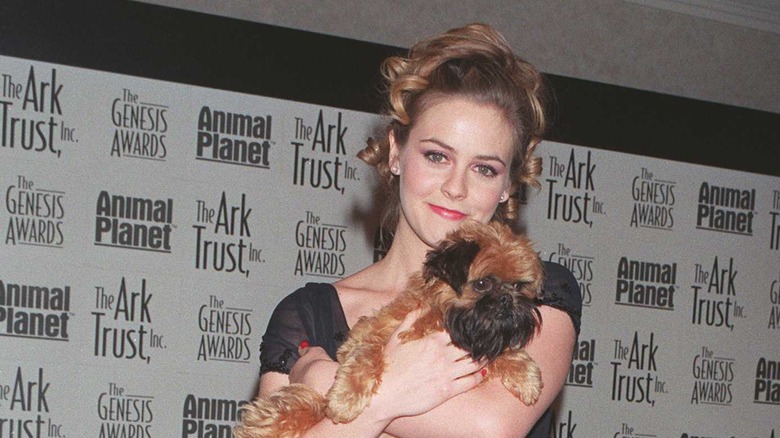 Denny Keeler/Getty Images
Alicia Silverstone altered her diet after overhearing a distressing situation involving animals. In March 2022, Silverstone was interviewed by Vegan Food & Living for the "Simply Vegan" podcast. She shared that as an eight-year-old, she overheard a crying sound during a trip to the English countryside. "I heard the crying of these creatures, and I didn't know what was going on," Silverstone said. "A farmer told us, 'Oh, that's because the baby cows are being taken away from their moms.'" This moment changed her perspective and her diet.
While chatting on "The Ellen Fisher Podcast" in July 2022, Silverstone was asked about her long history with veganism and writing a vegan cookbook, "The Kind Diet." Of penning the book, she said, "It was needed, and that's why I did it ... Everything takes too much work, so I would never do anything if it wasn't needed." She also stated that she initially went vegetarian after returning home from her family trip to England in which she'd heard the cows crying, before becoming fully vegan at age 21. Since making this move, Silverstone has remained an ardent vegan and advocate for animals.
Going vegan 'was the best thing that ever happened' to Alicia Silverstone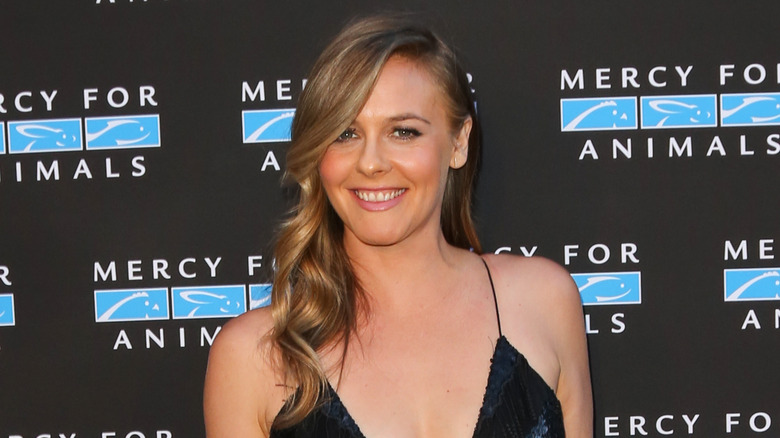 Paul Archuleta/Getty Images
Alicia Silverstone is still committed to a vegan lifestyle. In February 2021, VegNews wrote that the "Baby-Sitters Club" actor, who is a co-founder of myKind Organics, had begun to release vegan apple cider vinegar vitamins through the supplement line. These vitamins were designed with the goals of providing health benefits like higher energy and healthy digestion. "I wanted to make these gummies special, the way I like to do everything with myKind Organics, in the most natural and healthy way," Silverstone said. Additionally, per the Daily Mail, Silverstone partnered with Juice Beauty to unveil an eco-friendly makeup and skincare collection in 2012. 
In January 2023, Plant Based News reported that Silverstone had posed nude for a PETA campaign encouraging vegan leather alternatives. The actor also uses social media to show her love for animals, as she frequently posts cute videos and images of animals like pandas, pigs, and her own dogs. In her 2022 chat with the "Simply Vegan" podcast, Silverstone voiced how switching to veganism was a beneficial decision for her. "It changed my life. It was the best thing that ever happened to me," Silverstone said, (via Vegan Food & Living).