The View Co-Hosts Sound Off About Madonna's Drastic Appearance Change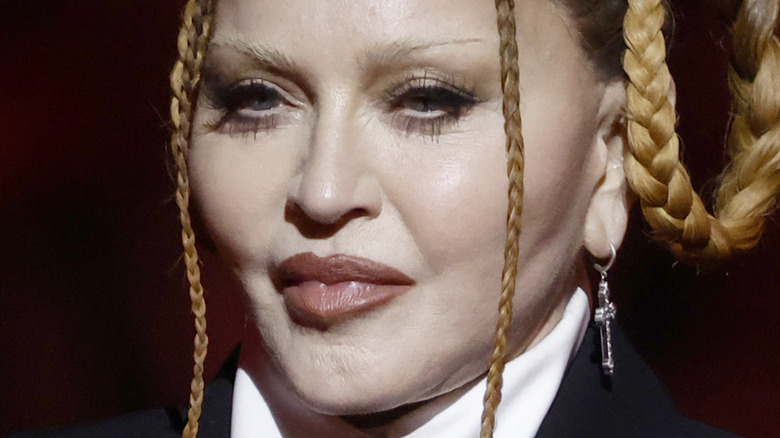 Frazer Harrison/Getty Images
Madonna's look at the 2023 Grammy Awards generated a lot of attention from viewers — and not all of it was positive. Madge attended the show to introduce singers Sam Smith and Kim Petras but got more than she bargained for when fans took to social media to slam her appearance. Most critics came to the consensus that Madonna looked totally different at the awards show than in her Instagram photos, with many accusing her of getting plastic surgery to alter her appearance. "Me attempting to ignore the fact that Madonna has a whole new face," one person wrote. "I really wish Madonna never touched her face. There really was no reason," tweeted another. "She was going to age beautifully. She's always been beautiful."
Upon hearing about the flak she was getting from fans and the media, the "Like a Virgin" singer took to Instagram to slam her haters, accusing them "of ageism and misogyny" and being part of "a world that refuses to celebrate women past the age of 45." She added, "I have been degraded by the media since the beginning of my career, but I understand that this is all a test, and I am happy to do the trailblazing so that all the women behind me can have an easier time in the years to come." To conclude her post, Madonna vowed to continue pushing boundaries.
Call it ironic, but now some people are criticizing Madonna's post — including the ladies of "The View."
Sara Haines and Joy Behar call out Madonna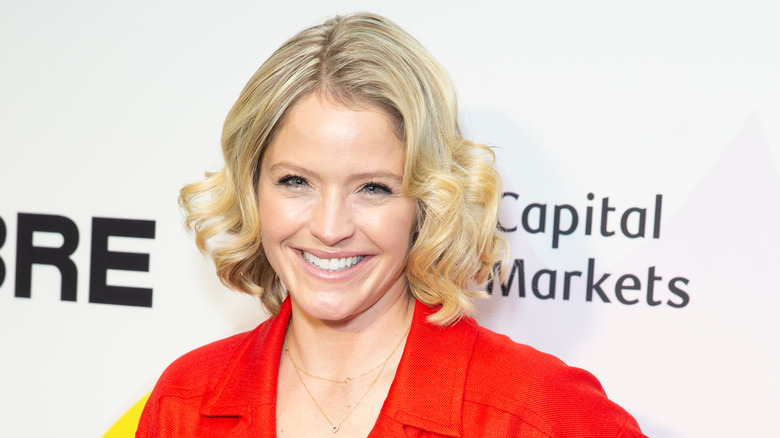 lev radin/Shutterstock
For the most part, the hosts of "The View" aren't afraid to dish their thoughts on current events during the show's "Hot Topics" segment. Sometimes the ladies agree, and other times they don't, but when it comes to Madonna's drastically different appearance, they all aligned, and Sara Haines was the first to weigh in. "The criticism of Madonna, which was not warranted, was 'You don't look like yourself.' It wasn't 'you don't look young,' it was 'you don't look like yourself.' That is not to be shamed," she said. 
Haines then addressed Madonna's Instagram post, calling out Madonna's assertion that she is a trailblazer paving the way for future generations. "That doesn't make it easier for younger women," Haines said. "What that's telling you is that's what it takes to be enough. To be relevant." Joy Behar echoed the same sentiments as Haines. "What you just said makes sense... she's sort of blaming the camera," she said on the program. "But it's like it's not the cameras fault. C'mon... she should say I've had some work done, and this is what I look like."
The exchange came during the same show where Whoopi Goldberg clarified her standing with Joy Behar following their supposed on-air spat. Talk about a drama-filled hour!