The Love Triangle Paul Rudd And Jon Hamm Got Caught In Before They Were Friends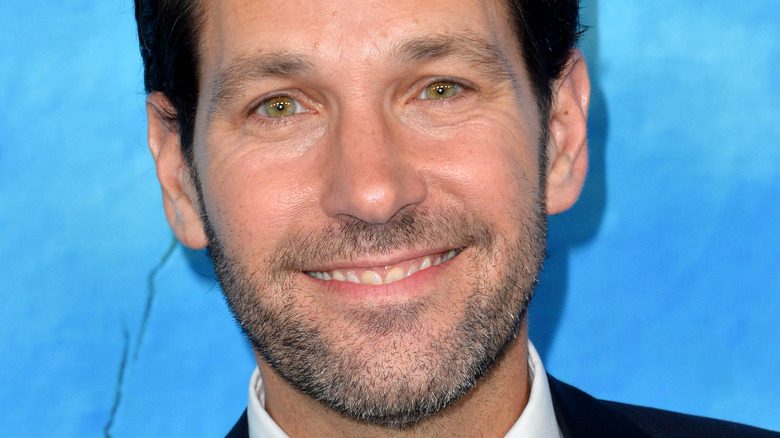 Featureflash Photo Agency/Shutterstock
We always love it when we discover that our favorite celebrities go way back. Some of today's biggest Hollywood stars were besties before fame, and you might not even know it. Apart from famous lifelong besties like Ben Affleck and Matt Damon and Paris Hilton and Nicole Richie, there's a long list of stars who were also close buds before they even entered the industry.
Case in point: Did you know that BJ Novak and John Krasinski knew each other even before elementary school? "John Krasinski and I have known each other our whole lives in the weirdest, most coincidental way," Novak told Ellen DeGeneres in 2014. "We played Little League together." Adam Levine and Jonah Hill apparently have known each other forever, too, thanks to their parents, who were also besties. In fact, Hill says he has always treated Levine as family. "I don't see him as a rock star. He's just a great person to me," the actor shared in a Playboy interview. "Adam has been there for me and my family, and his family has been there for my family more than anyone else and, in a deeper way, more than anyone I've ever met in my life. So that guy has all my love and respect forever."
Interestingly, even though they may not seem like they belong in the same social circle, Paul Rudd and Jon Hamm also have a deep history. Once upon a time, they even fought over a girl.
Paul Rudd and Jon Hamm once pined after Sarah Clarke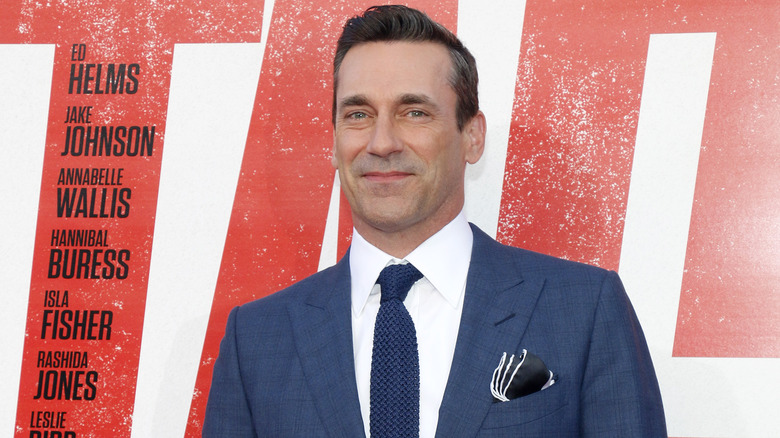 Tinseltown/Shutterstock
The idea of Paul Rudd and Jon Hamm being romantic rivals is something you'd think would only exist in the movies, but it actually happened in real life. In an appearance on "Late Night with Seth Meyers," the "Ant-Man" star admitted that he wasn't fond of Hamm when they first met. "Jon and I knew each other back then, though we both sort of liked the same girl, so I was not so crazy about Jon," he dished.
When he was in college, Rudd liked the younger sister of his roommate, who happened to be "24" actor Sarah Clarke. He went on to visit the Clarke family one weekend, but Hamm, who just so happened to be Clarke's prom date, was also there. Rudd felt intimidated because, well, Hamm was Hamm. "He was great at everything," Rudd added.
Their rivalry came to a head over a game of Trivial Pursuit. Speaking with Vanity Fair, Rudd recalled that Hamm would always pick the hardest categories, which intimidated him even more. "Jon would want to go right to Yellow, which was History, and I was like, 'Oh, great, this guy is smart too.' I felt so emasculated in the game that, as a result, I started reading atlases." It's unclear who won in their little rivalry, but they managed to move past it and became friends. We love to see it!
Paul Rudd helped Jon Hamm make it big in Hollywood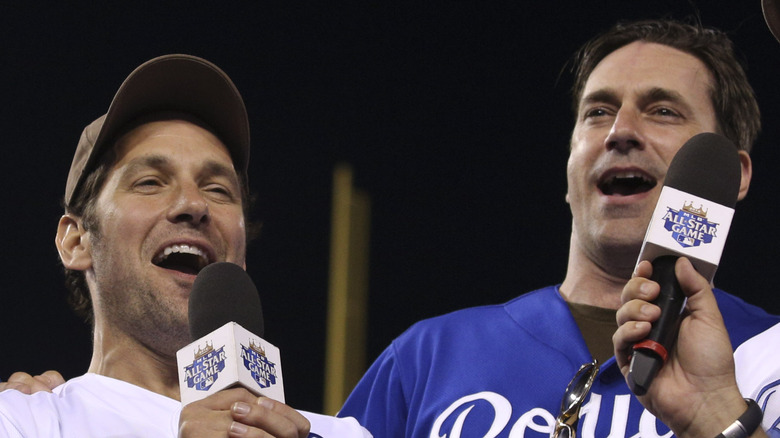 Ed Zurga/Getty Images
Before everyone knew him as Don Draper on "Mad Men," Jon Hamm first worked as a teacher. But when he turned 25, he thought he would give being an actor a try. He decided to move to Los Angeles to give it a shot, and the first person to help him was his pal Paul Rudd. "I finished school, and then I stayed in St. Louis and tried to make some money and failed. So I came out to Los Angeles with whatever money I had, and it was right when you were leaving," Hamm shared in his Interview Magazine feature opposite Rudd. "And then you introduced me to our then manager, and I got an agent. Then I didn't work for three years."
The tables had turned at the time, and it was Hamm's turn to be in awe of Rudd. "It was like he was everything that you thought the cool guy from college looks like in 1988," Hamm said of Rudd in a Howard Stern interview. "He had just done Clueless, and he was going to go do Romeo + Juliet, so like, he was on his way." And while things didn't work out between him and Rudd's agent, he's still grateful to his pal for opening the door for him. He's "always been that way," Hamm said of Rudd's generosity. "Throughout my career and life, you know ... We've been friends going on 30 years now."