Savannah Chrisley Forecasts Her Family's Heartwarming Return To Reality TV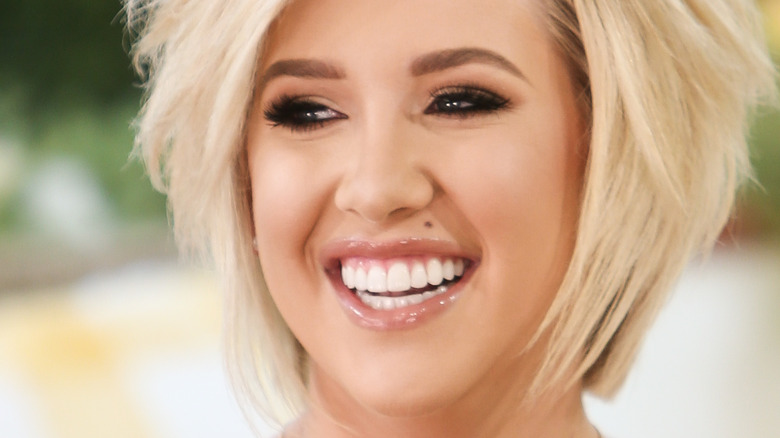 Paul Archuleta/Getty Images
It's crazy to think that Todd and Julie Chrisley went from wealthy reality stars to members of the general prison population. In November, a judge sentenced Todd to 12 years behind bars and his wife, Julie Chrisley, to seven years in the slammer for their tax evasion scandal. Through everything, their daughter Savannah Chrisley has been very open and honest about what she's been feeling — especially on her "Unlocked" podcast.
After Todd and Julie headed to prison, Savannah spoke about the topic with fans, harping on how difficult the situation has been for her family. "We kind of had to say goodbye to my parents for a little bit of time, for the foreseeable future. And that was really, really, really tough," the 25-year-old shared on her "Unlocked" podcast after stating that it had been an "extremely difficult" week. "The podcast that is going to be airing today that you're watching was filmed prior to my life falling apart, so it may seem happy-go-lucky during that time," she added.
On another episode of the popular podcast, Savannah shared how tough it's been on her without her parents there. "The other night, I just had a full-on breakdown," she told listeners, continuing, "I was trying to find Chloe proper clothes to go and visit my parents and find her hair stuff. I just sat down on the floor and just started crying." But with all the drama and heartache, perhaps there's a small silver lining. 
Savannah Chrisley teases reality show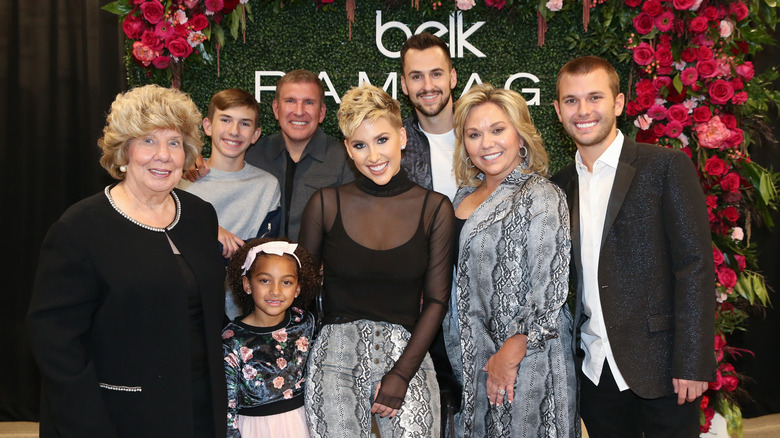 Terry Wyatt/Getty Images
Could the Chrisley kids return to TV as their parents fulfill their prison stint? It certainly seems so! Savannah Chrisley spoke about possibly returning to television on her "Unlocked" podcast in mid-February with her niece Chloe Chrisley and Nanny Faye. As "Chrisley Knows Best" fans know, NBCUniversal (via Us Weekly) cut ties with the family and all of their reality shows after Todd and Julie were sentenced to prison. But while the prison stint may be super sad for the family, Savannah says that many people have reached out to pitch a show that focuses on how Todd and Julie's prison sentences affect the family.
"As Chloe was sitting here we were talking about the potential of a new show, what are your thoughts?" Savannah asks. Nanny Faye replies, "I'm ready to go to work. Now listen, I'm ready to walk down that highway any day." Savannah added that she won't let her parent's time in prison "stop" the family from "moving forward" and Nanny Faye agreed. "And we're going to let the world see that we're really who we were. We love each other. We're going to walk this walk and talk this talk," Nanny Faye added. Savannah also noted that the show would be pretty humorous as it follows her dating life with a full house. 
In November, Savannah told listeners on her "Unlocked" podcast that she got custody of Chloe and her brother, Grayson Chrisley, while her parents serve time.