Justin Bieber Cancels Remaining Tour Dates After Ongoing Health Issues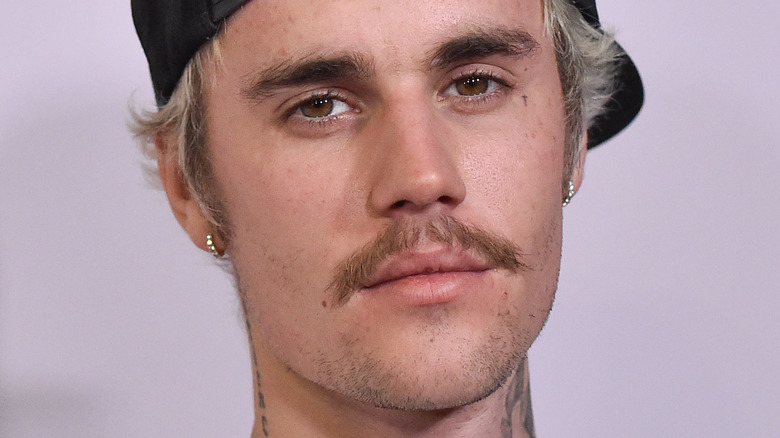 DFree/Shutterstock
It's been a tough road for Justin Bieber as he continues to deal with the aftermath of a serious diagnosis. The global pop star has Ramsay Hunt Syndrome, a condition that can cause facial paralysis and hearing loss. After postponing a few dates in his highly-anticipated "Justice World Tour," Bieber shared some scary details about his health. 
In June, the singer posted a video on Instagram. "It is from this virus that attacks the nerve in my ear and my facial nerves and has caused my face to have paralysis," he told fans in the video. "As you can see, this eye is not blinking. I can't smile on this side of my face; this nostril will not move. So there's full paralysis on this side of my face," Bieber continued, stating that his body was telling him to "slow down." He added, "I'll be using this time to just rest and relax and get back to a hundred percent so that I can do what I was born to do."
Amid the health issues, a source told Us Weekly that Bieber's wife, Hailey Baldwin, had been an "absolute rock" for the singer as he navigated the illness. "She's by his side for whatever he needs, as are his other close friends and family," the insider added. According to Mayo Clinic, Ramsay Hunt Syndrome results from shingles (the same virus as chickenpox) affecting nerves in a person's face.
Bieber resumed some European tour dates, but now, he's calling it quits again.
Justin Bieber pulls plug on tour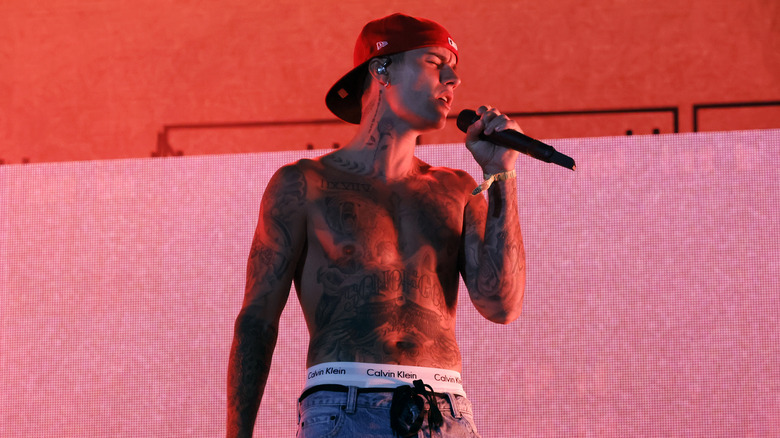 Kevin Winter/Getty Images
Over the past few years, several artists have canceled or postponed their tours or residencies, including Adele and Celine Dion. And right now, there are a lot of Justin Bieber fans across the globe who have broken hearts. As the singer deals with ongoing health issues, he and his team have decided to pull the plug on the remainder of his "Justice World Tour" according to the tour's Twitter page. "Justin Bieber has officially CANCELLED the remaining dates of his "Justice World Tour." Check in with your point of purchase for refunds for your show dates," they wrote in the February 28 update. Some canceled tour dates include shows in the United Kingdom, France, Poland and Australia.
In September, Bieber shared a post on his Instagram stories to announce that he would be suspending his tour for the time being as he dealt with health issues. "Earlier this year, I went public about my battle with Ramsay-Hunt Syndrome, where my face was partly paralyzed," Bieber wrote in the lengthy post. "As the result of this illness, I was not able to complete the North America leg of the Justice Tour." The singer added that the condition "took a real toll" on him, and he became exhausted after performing in Brazil. "So I'm going to take a break from touring for the time being. I'm going to be ok, but I need time to rest and get better," he added. Best wishes on a full recovery, Justin!