Carrie Underwood Gives First Televised Interview Since Her Fall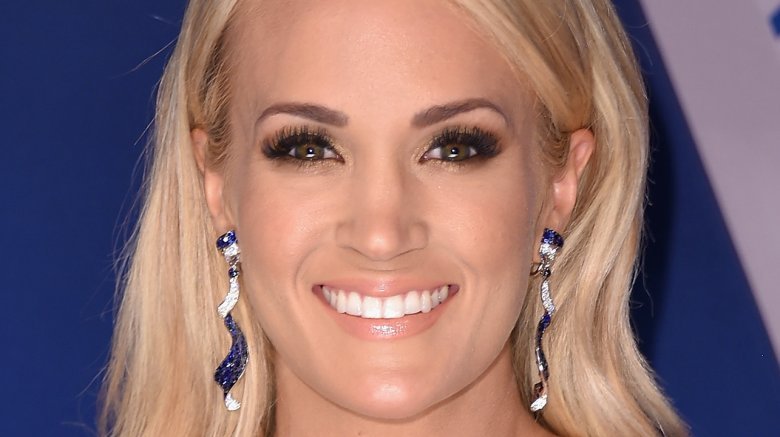 Getty Images
Carrie Underwood is opening up about her accident.
On Thursday, May 10, 2018, the country music star spoke with Hoda Kotb on the Today show. The appearance marked her first televised interview since getting seriously injured in a nasty fall on the steps of her home in Nashville, Tenn. last November.
"I just fell, I just tripped, taking my dogs out to do their business," Underwood explained, describing the incident as a "freak accident." 
The 35-year-old singer added, "It could have happened to anybody. I say if I'd fallen anywhere else, it wouldn't have been a problem, but there was just one little step that I went to catch myself on and I missed."
As Nicki Swift previously reported, Underwood had undergone surgery on her broken wrist and received 40 to 50 stitches in her face after her fall. Of her long recovery, the "Champion" singer told Kotb, "In the beginning, I didn't know how things were going to end up. It just wasn't pretty."
While the American Idol alum had taken to lying low for months after warning her fans that she may look "different" due to her injuries, she added in her recent interview, "I have a dedicated team of professionals who can spackle and paint and paste. Every day I feel a little more back to normal."
Underwood, who recently showed off her scars around her chin and upper lip in a close-up selfie, has eased her way back into the spotlight over the last couple of months. In addition to making her triumphant musical comeback at the 2018 ACM Awards, she is gearing up for the September release of her new album, Cry Pretty.
As she told Kotb, the record's title track and lead single has resonated with her adoring fan base. "I have had conversations with people, and I feel like people are telling me places where they cry," Underwood said with a laugh. "I've heard closet, I've heard shower, I've heard bathroom. I feel like my car kind of is, which I know people can still see you and they probably have seen me at a stoplight or something and are like, 'What's that crazy lady doing over there?'"