Selena Gomez Is Reportedly On 'Better Terms' With Her Mom Following Justin Bieber Split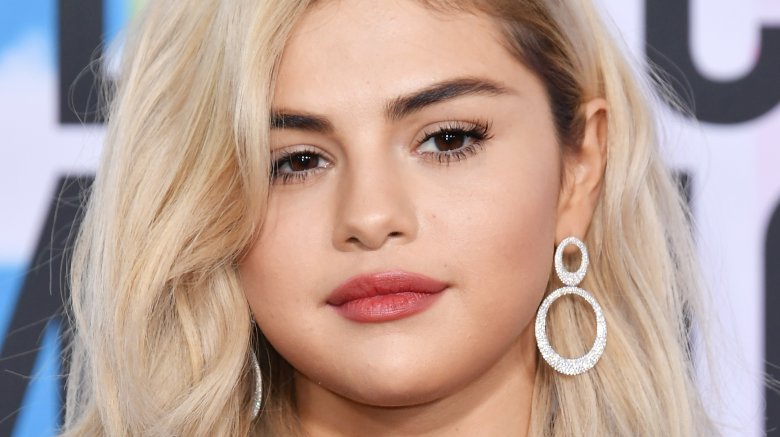 Getty Images
Selena Gomez is making her health, happiness, and family her top priorities.
According to an Entertainment Tonight exclusive, published on Thursday, May 10, 2018, the "Bad Liar" singer is reportedly doing well these days after calling it quits with Justin Bieber — which has only helped her relationship with her mom, Mandy Teefey.
"Selena's focus right now is herself, 100 percent. Right now it's working for her," a source told the publication. "She's got new music coming out, she's been working on some brand campaigns, and most significantly, she's on better terms with her mother."
While Teefey famously admitted she was "not happy" after her daughter rekindled her romance with Bieber last fall, the insider said, "Now that he's out of the picture, Selena and her mom are on better terms. They've even collaborated on some 13 Reasons Why stuff." The mother-daughter duo both serve as executive producers on the hit Netflix series.
As for the status of Gomez and Bieber's relationship, the source claimed that "there's no bad blood" between them. "They will always be incredibly important to each other, but they both know that right now Selena doesn't have it in her to be in a serious relationship — especially one that causes stress and drama in her life."
Thankfully, Gomez is "doing really well" as she focuses on her health. However, the insider noted, "But it's a constant journey." 
As Nicki Swift previously reported, Gomez, 25, and Bieber, 24, reportedly got back together in October 2017 after the "Same Old Love" singer underwent a kidney transplant, which she needed as a result of her lupus. The pair, who allegedly decided to cool off on their relationship last month after working through some "issues," had previously dated on and off between 2011 and 2015.