Kylie Jenner And Travis Scott File Legal Petition To Change Their Son's Name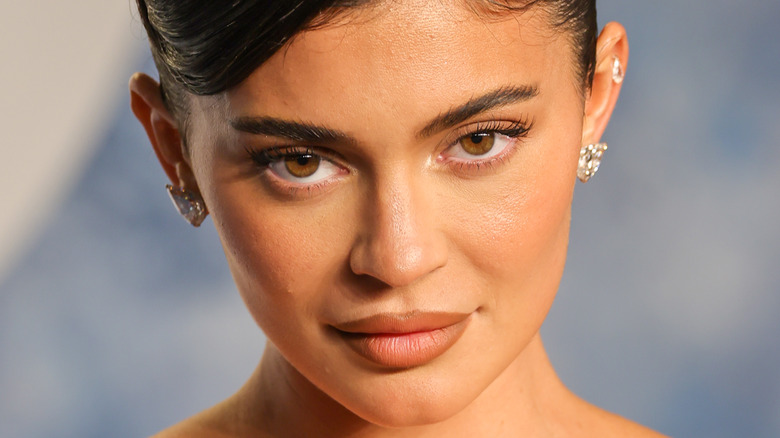 Amy Sussman/Getty Images
Kylie Jenner and Travis Scott's son Wolf is finally going to have his name changed to Aire legally.
There's been much ado about the moniker of Jenner and Scott's second kid after the Kylie Cosmetics founder confirmed that they'd had a sudden change of heart after initially naming him — and subsequently announcing — Wolf. "We just really didn't feel like it was him. Just wanted to share because I keep seeing Wolf everywhere," she shared on her Instagram Story only a few weeks after his birth. It's not because of her rumored beef with Tammy Hembrow, after all!
In an episode of "The Kardashians," the reality star also explained in detail how and why they gave their son a name they didn't end up liking. "We really didn't have a name. We thought it was going to come to us when we saw him and it didn't. Then 24 hours before we had to sign the birth certificate — or else they register him without a name — so I felt the pressure to choose a name," she shared, adding that Khloé Kardashian was the one who suggested Wolf and how she loved the idea of her son having WW initials. "So we put Wolf Webster in that moment and right after I signed the birth certificate I was like, 'What did I just do?​​​​'" But now it looks like the former couple finally made up their minds, as they reportedly filed for a petition to legally change their son's name.
From Wolf Webster to Aire Webster
Kylie Jenner and Travis Scott are finally taking the necessary steps to prevent their son from having some sort of identity crisis in the future. TMZ reported that the two had initiated the process of changing the child's name from Wolf Jacques Webster to Aire Webster.
The documents apparently stated that the parents "regret the initial name choice of Wolf Jacques Webster," and after they "have had the chance to spend time with their baby, they believe the name Aire Webster is a better fit." Besides, Jenner once told Entertainment Tonight that it was "never on the list" anyway. And why Aire, you ask? A source told People that the name means "Lion of God."
Coming up with a name for their son wasn't easy for Jenner and Scott. On "The Kardashians," the entrepreneur dished that it was actually the "Sicko Mode" rapper who couldn't make up his mind. "Travis actually still changes his name a few times," Jenner divulged. "He'll come back and be like, 'I really like this name.' And then for the day, he'll call him that. And I'm like, 'We can't do this again.'" She also joked that they came to a point where they were waiting for their son "to just name himself." Let's cross our fingers that there won't be any more changes now that the docs are filed!