Why Jennifer Garner Has Regrets About Her First Marriage To Scott Foley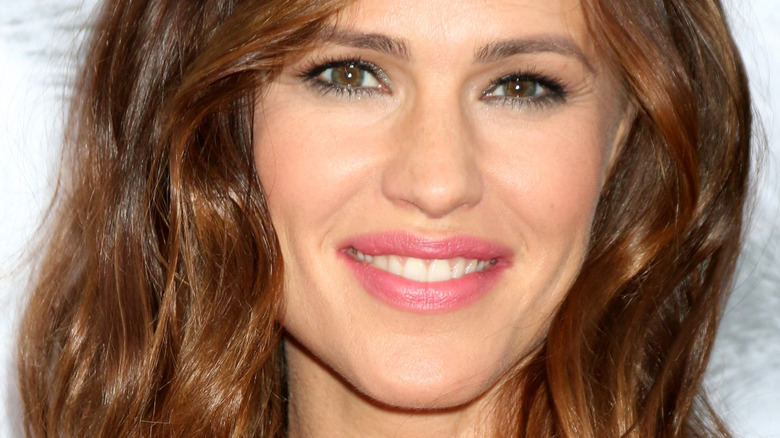 Kathy Hutchins/Shutterstock
Jennifer Garner has been through a lot in her love life. While there's no doubt that her marriage to Ben Affleck was one of her most-talked-about relationships, Garner still dated a few other well-known stars over the years, like Michael Vartan. And, in case your memory doesn't serve you, Garner actually married Scott Foley — long before she and Ben Affleck tied the knot. The couple first met in 1998 on the set of "Felicity" and they hit it off. Just two years after they met, the pair walked down the aisle. The marriage, however, was short-lived and by 2003, Garner and Foley parted ways. 
Since their divorce, both Foley and Garner have given a little bit of insight as to why they decided to end their marriage. Foley chatted with Bravo boss Andy Cohen about the short-lived marriage on Cohen's radio show. "[Garner and I] were together for a total of about five years. I say that, I downplay that because my wife's right behind me ... I think we were married for three," the "Scandal" star said in 2022. "I mean, we do not keep in contact because she has her own family. I have mine. It wouldn't be something that we would search out." Foley added that in the few times that he has seen her at various events around Los Angeles, they have been cordial and said "hi" to one another.
So what does Garner regret the most about the marriage?
Jennifer Garner blames age for demise of marriage to Scott Foley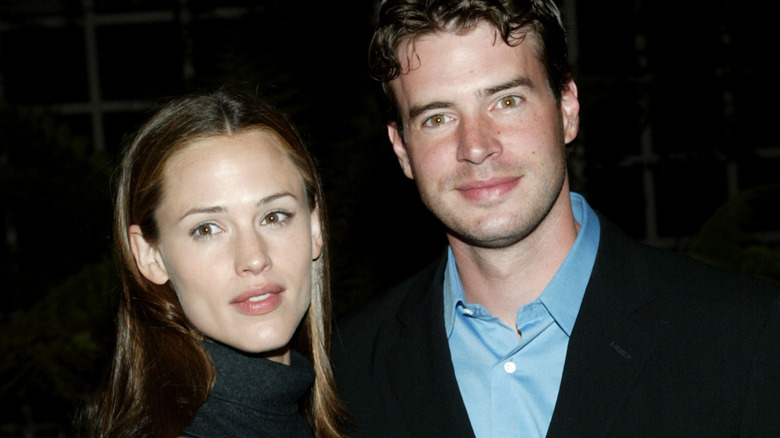 Frederick M. Brown/Getty Images
You know what they say; hindsight always seems to be 20/20. Looking back at her relationship with Scott Foley, Jennifer Garner has a few regrets and is not afraid to admit it. In 2016, the "Alias" star spoke about her marriage to Foley with The Sun as she acknowledged that her age played a role in the split. "Everyone reaches maturity at different times. I wish I'd known to wait for marriage until I was 30 or over," she told the outlet. She was 28 when she married Foley. "I did marry in my twenties, and I found divorce a crushing experience," she added.
Garner went on to elaborate further. "I thought the divorce statistics would never apply to me. I was beyond heartbroken when they did. But I got up and got on with it," she added. "I also kept my belief in marriage." At the time of the interview, Garner was married to Ben Affleck, and she pointed out how her marriage with him was different. "Ben is not only my husband; he has helped me in every way. He is the base of my life," she shared then, adding that Affleck was a great father and partner in general.
It's always sad when a relationship doesn't work out, especially when things end so publicly and you have to keep talking about it.
Scott Foley denies Jennifer Garner infidelity rumors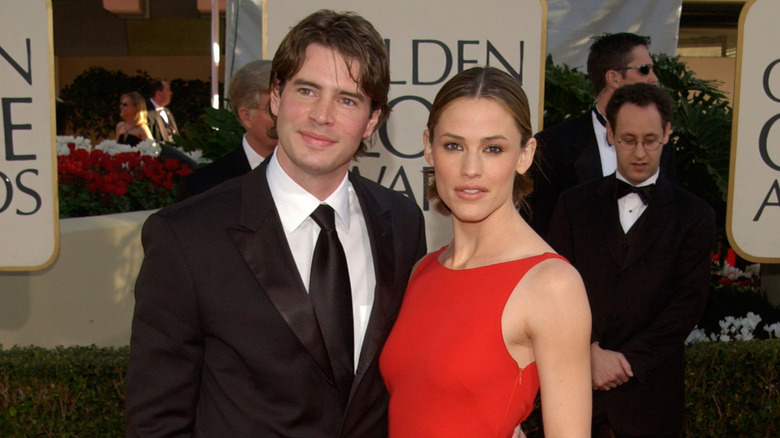 Featureflash Photo Agency/Shutterstock
Scott Foley and Jennifer Garner have both addressed their marital woes on a few different occasions, including right after the split. As infidelity rumors swirled that Garner and her "Alias" co-star Michael Vartan got together when Garner was married to Foley, the "Scandal" star insisted that there was no wrongdoing. "Nobody else was involved. Jennifer became a huge celebrity. She became a huge star, and she deserved everything she got," he told TV Guide (via People). "There was no other relationship, there was no infidelity, nothing. People get divorced, you know? Through no one's fault and everyone's fault." Talk about taking the high road! 
As we all know, Garner later wed Ben Affleck in 2005 and they remained one of the most talked-about pairs in the industry during their time together. However, the pair went through a very public divorce, splitting in 2015. However, they did not finalize their marriage until 2018. Garner and Affleck share three children together — Violet, Seraphina, and Samuel.
Foley also moved on in his love life and got married to Marika Domińczyk in 2007. Like Affleck and Garner, they also welcomed three children — Malina, Keller, and Conrad. To this day, the pair remain married and often post loved-up photos on social media. "From my 24th to my 41st you always make it magic @scottkfoley 18 bdays together," Domińczyk wrote in a 2021 Instagram post that included several photos of the pair together. How adorbs!