Why You Rarely Hear About Kirsten Dunst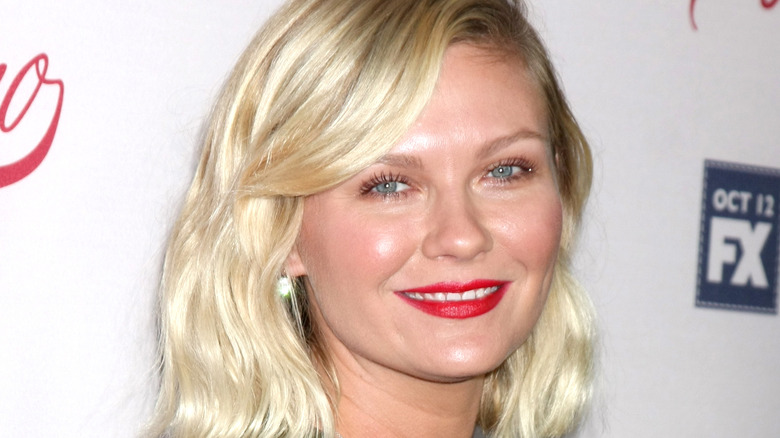 Kathy Hutchins/Shutterstock
Kirsten Dunst has been a regular on our screens for more than three decades. However, viewers might have been wondering what has happened to Dunst, who previously starred in hit movies like "Spider-Man," "Bring It On," "Eternal Sunshine of the Spotless Mind," and "Little Women." Dunst, of course, has been working since she was a child, so it's perhaps unsurprising that she seems to have retreated from the spotlight in recent years.
Her breakout role in 1994's "Interview with a Vampire" saw her acting opposite Brad Pitt and Tom Cruise, and instantly got her recognized as an up-and-coming young star. In a recent interview with Netflix (via Twitter), Dunst revealed that it was Cruise who helped her secure her role in the movie, saying, "I remember I was the tallest of all the young girls. [Tom Cruise] had to pick each one of us up and, like, carry us around just to see how we looked against Tom and who looked the most childlike, I guess." She continued, "I remember Tom whispering to me, like, 'Tuck your legs under' so I'd look as tiny as possible 'cause I was the tallest girl. So I knew he was kind of like rooting for me."
Dunst has come a long way since those early days working with Cruise, but why do we rarely hear about the award winner now? There seem to be several reasons as to why Kirsten Dunst stepped back from Hollywood.
On Becoming a God in Central Florida was cancelled
In 2019, Kirsten Dunst made a return to our TV screens in a big way, when she was cast in the leading role in Showtime's "On Becoming a God in Central Florida." In the dark comedy, Dunst plays Krystal Stubbs, a water park employee in Orlando trying to escape her minimum-wage existence. Not only does she join a multi-level marketing scheme, but she climbs its ranks, driven by revenge after her family is destroyed by the multi-billion-dollar corporation. The show received favorable reviews, and Dunst earned herself a Golden Globe nomination for her performance.
In September 2019, "On Becoming a God in Central Florida" was renewed for a second season, via Deadline. However, filming of season 2 was forced to pause in March 2020 on account of the COVID-19 pandemic, and the show sadly never resumed production. As Deadline reported in October 2020, Showtime announced its decision to cancel the series. In a statement, the network explained, "[A]lthough we have made every effort to reunite the cast and crew for a second season, that has become untenable. It is with great regret that we are acknowledging On Becoming a God will not return." They also noted, "We extend our deepest thanks to star and executive producer Kirsten Dunst." Sadly, the "Melancholia" star's big return to TV was cut short, and fans never got to continue Krystal's story.
Kirsten Dunst married Jesse Plemons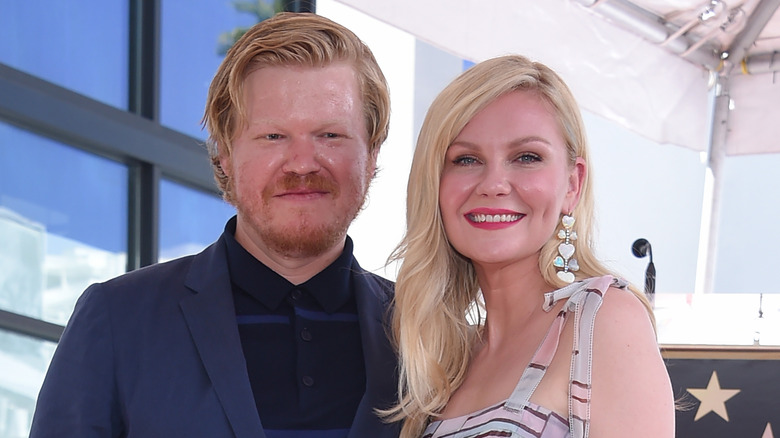 DFree/Shutterstock
In recent years, Kirsten Dunst's personal life has changed immeasurably, and in July 2022, it was announced that the "Interview with a Vampire" star had tied the knot. Page Six confirmed that Dunst had married "Breaking Bad" actor Jesse Plemons after six years of dating. The pair, who already shared two sons, reportedly wed at the GoldenEye resort in Ocho Rios, Jamaica.
Jesse Plemons and Kirsten Dunst met on the set of FX's "Fargo" in 2015, where they played husband and wife. They didn't start dating until more than a year after filming wrapped, but their connection was seemingly instantaneous. In a 2020 interview with The New York Times, Plemons said of working with Dunst, "I knew that she would be in my life for a long time." Meanwhile, Dunst told the publication, "We laugh about the fact that we were two child actors," Dunst said, "and we both made it out OK."
While details about their wedding remain scarce, Dunst emphasized that she wanted to be able to savor every moment of the big day when it happened. "I'm not going to get married when I'm pregnant," she told Porter in 2019. "I want to have fun and have a drink. I mean, we're paying for this wedding. I'm paying for the bar! I want to enjoy it." The couple also seem to favor privacy, which might be why we've seen less of Dunst in recent years.
Kirsten Dunst welcomed two children with Jesse Plemons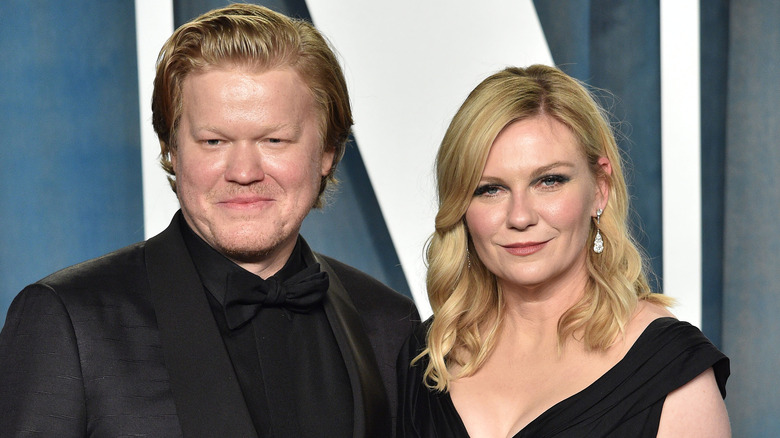 Lionel Hahn/Getty Images
One of the reasons Kirsten Dunst has been out of the spotlight in recent years is because she's welcomed two sons with her husband, Jesse Plemons. The couple's first son, Ennis Howard Plemons, was born in May 2018, People confirmed. Singing her son's praises, Dunst told Porter in August 2019, "Ennis is so adorable, with two big dimples. He is such a happy baby."
In September 2021, Dunst revealed to The New York Times that she'd given birth to her second child, a son called James Robert Plemons, four months prior. The "Drop Dead Gorgeous" star introduced the interviewer to her new baby, saying, "This is the newest guy, the Big Kahuna ... He's an angel, but he's a hungry angel. And a heavy angel." Dunst also teased that the new baby had been keeping her awake, saying, "I'm so tired, I haven't slept through the night in four months ... I've developed an eye twitch, too."
In May 2017, Dunst revealed that she was entering a new phase in her life, telling Marie Claire U.K. (via Page Six), "I'm at a stage in my life where I'm like, I've been working since I was 3. It's time to have babies and chill." In the same interview, she described Plemons as her "best friend," making it clear that she had found her person, and she was ready to start a family with him.
She doesn't feel recognized by her peers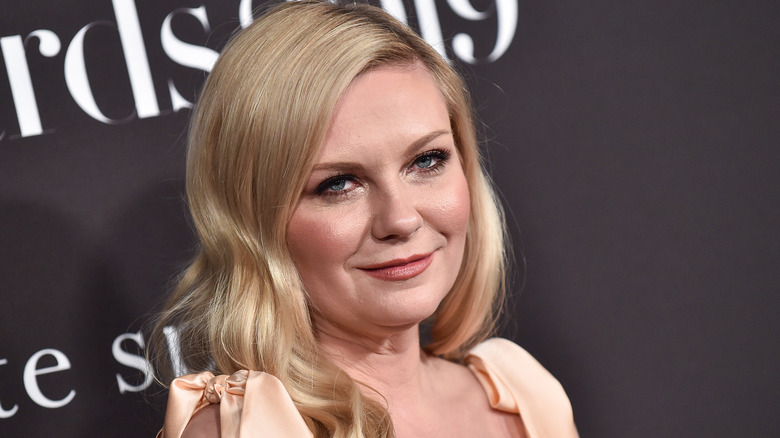 DFree/Shutterstock
To the general public, Kirsten Dunst is a successful movie star who's appeared in everything from "Jumanji" to "The Virgin Suicides" to "Spider-Man." However, within the entertainment industry, Dunst doesn't necessarily feel as though her work has been all that respected. During an appearance on Sirius XM's "In-Depth With Larry Flick" in August 2019, she shared, "I've never been recognized in my industry. I've never been nominated for anything. Maybe like twice for a Golden Globe when I was little and one for 'Fargo' ... Maybe they just think I'm the girl from 'Bring It On.'" While "Bring It On" remains a straight-up classic, it goes without saying that Dunst has shown some serious acting chops, too.
Dunst was also quick to note that some of her work initially faced criticism, only to draw a huge fan base later on. "Well, remember when 'Marie Antoinette' [came out]—y'all panned it? And now you all love it," she said. "Remember 'Drop Dead Gorgeous'? Panned. Now you all love it." It's undeniable that Dunst's acting abilities are a huge part of the reason that both films found big audiences after the fact. However, as the "Little Women" star revealed in her Sirius XM interview, she feels as though she's faced "a lot of disappointment" throughout her career. "It'd be nice to be recognized by your peers," she explained.
She prefers working with her husband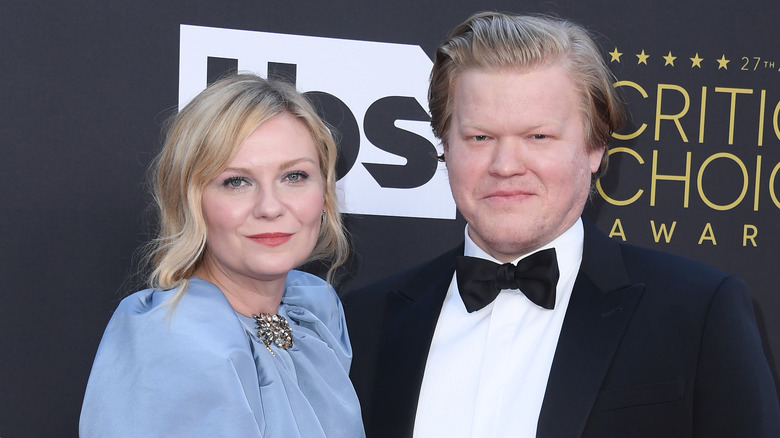 Steve Granitz/Getty Images
Unsurprisingly, Kirsten Dunst has become rather fond of working with her husband, Jesse Plemons, since the pair met while filming the second season of FX's "Fargo." Speaking to Porter in 2019, Dunst said of Plemons, "He's my favorite actor – the best I've ever worked with." She continued, "I just knew he would be in my life forever. ... When the show was over, I just missed him terribly." Clearly, the chemistry that viewers witnessed between the pair on screen was very real, and continued even when the cameras stopped filming.
In a January 2022 interview with NPR, Dunst spoke about reuniting with Plemons for "The Power of the Dog," which seems to have been a positive experience for them both. "[W]e love working with each other," she explained. "So it's the ideal situation. And he's my favorite actor to work with." Now that they have two children together, starring in the same project is likely to be logistically beneficial, but the respect they have for one another's work seems to be a huge cornerstone of their relationship, too. As Plemons told GQ, "I think she's just an incredibly honest, bold performer and can kind of do anything. You know she's really funny, and really versatile." Fingers crossed, the husband and wife team will get to star in many more projects together in the future.
She only wants to do fulfilling work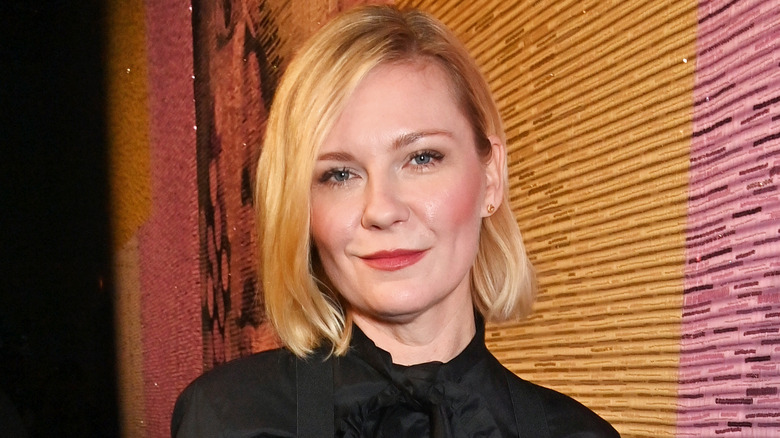 David M. Benett/Getty Images
Kirsten Dunst has been acting for almost all of her life, starting out in TV commercials when she was just three years old. As a result, Dunst has a pretty good gauge when it comes to the projects she wants to work on, and the ones that she has no interest in. In December 2022, Dunst told W, "[T]here was a point where I was like, the way I'm doing this isn't exciting to me anymore. My process [stopped being] fulfilling. And then I switched it up." In order to fall back in love with acting, the star of "The Beguiled" sought out an acting teacher. "I found one who I really love working with — who changed acting to something I do for myself rather than for anyone else," she explained. "It made it personal, and it made it exciting. It was all about looking inward and satisfying yourself in your [own] creativity."
As she's been working in the industry for such a long time, Dunst has had the chance to work with some incredible actors and directors. But rather than replicate anyone else's trajectory, the "Elizabethtown" performer is staying true to herself. In a 2021 interview with The Independent, Dunst said, "I'd rather carve out my own career path than follow some kind of formula." Having scored an Academy Award nomination for her role in 2021's "The Power of the Dog," it certainly seems as though Dunst is on the right path, despite her low profile.
Kirsten Dunst is 'tired all the time' as a working mom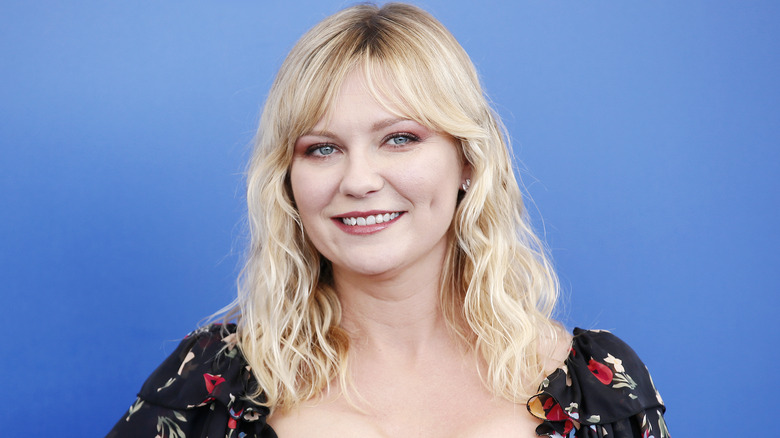 Andrea Raffin/Shutterstock
Like all working parents, Kirsten Dunst has had to find a balance between her family life and her career obligations. In particular, "On Becoming a God in Central Florida" saw Dunst return to work after welcoming her first son, Ennis. While promoting the show at the Television Critics Association Summer Press Tour in 2019, Dunst explained (via People), "I'm just tired all the time ... Also doing the show too, it's so much easier to go back to work than it is to be a stay at home mom."
In July 2019, Dunst opened up about returning to work, and her decision to play the lead character in "On Becoming a God in Central Florida." "I basically went for the hardest thing that I could possibly do after having a baby," Dunst told People.
In 2021, Dunst enthused about having the opportunity to return to work with two babies at home. While promoting "The Power of the Dog," she told The Times of London, "It is nice to be part of a Jane Campion movie and look nice, get out of the house and talk to people about film and not about what snack do you want me to get you. It's good for my brain." It appears Dunst may have been out of the spotlight because she's been busy being a mom, which is completely understandable.
Kirsten Dunst gets real about her mental health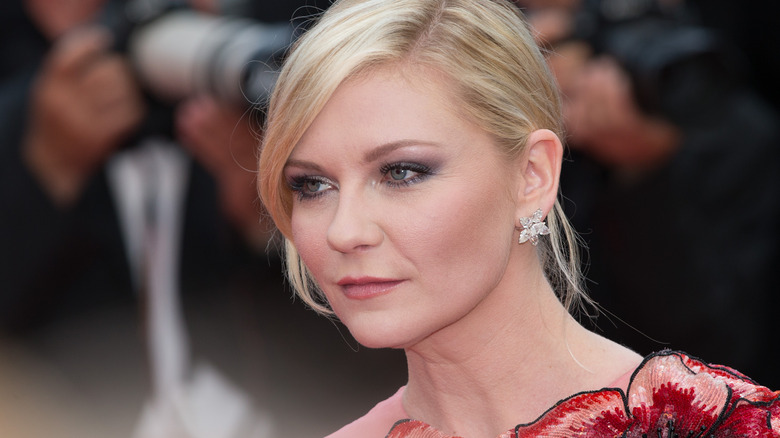 magicinfoto/Shutterstock
While Kirsten Dunst has had a pretty magical acting career in many respects, she's also been managing her mental health, which led to her entering rehab in her late twenties. "I feel like most people around 27, the s*** hits the fan," she told The Times of London. "Whatever is working in your brain, you can't live like that any more mentally. I feel like I was angry." Having suppressed her feelings for a long time, Dunst realized that she needed to examine her emotions in more depth. "You don't know that you are repressing all this anger, it wasn't a conscious thing," she explained.
Noting that her rehab stay was related to her mental health, rather than substance misuse, Dunst told The Times of London, "It's hard to talk about such a personal thing, but it is important to share too. All I'll say is that medication is a great thing and can really help you come out of something." She continued, "I was afraid to take something and so I sat in it for too long. I would recommend getting help when you need it." Dunst's honesty about her experience with depression is likely to resonate and help others with mental illnesses.
If you or someone you know needs help with mental health, please contact the Crisis Text Line by texting HOME to 741741, call the National Alliance on Mental Illness helpline at 1-800-950-NAMI (6264), or visit the National Institute of Mental Health website.
Kirsten Dunst wasn't asked to reprise her role in Spider-Man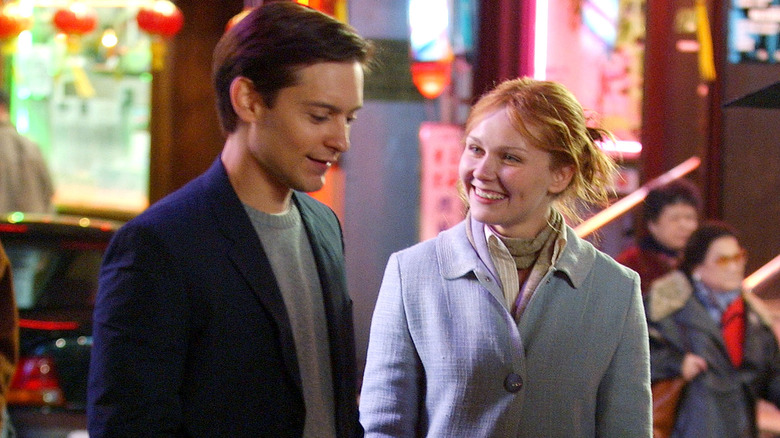 Mark Mainz/Getty Images
Marvel fans went wild when Tobey Maguire and Andrew Garfield reprised their roles in 2021's "Spider-Man: No Way Home," alongside current Spider-Man Tom Holland. While Kirsten Dunst's Mary Jane didn't appear in the installment, she told the Daily Mail in February 2022, "I would have participated, if asked." Despite not scoring a part in the current Marvel Cinematic Universe, Dunst hasn't ruled out returning to the iconic role in the future. When Variety asked Dunst if she'd be open to returning to "Spider-Man," she revealed, "I would do it. Why not? That would be fun." She continued, "I would never say no to something like that."
Sadly, the "Marie Antoinette" star is yet to reappear in the popular superhero franchise, which means that she's had less exposure than her former co-stars, such as Maguire. However, that doesn't mean a reprisal won't ever happen. In a 2022 interview with Deadline, Dunst teased, "There's still time. I mean, listen, no one's asked me about anything but ... this multi-universe just keeps going on and on ... I feel like that could happen." As for what her version of Mary Jane might be doing now, Dunst joked to Variety, "I'd be old MJ at this point with little Spidey babies."
She prefers to work with female directors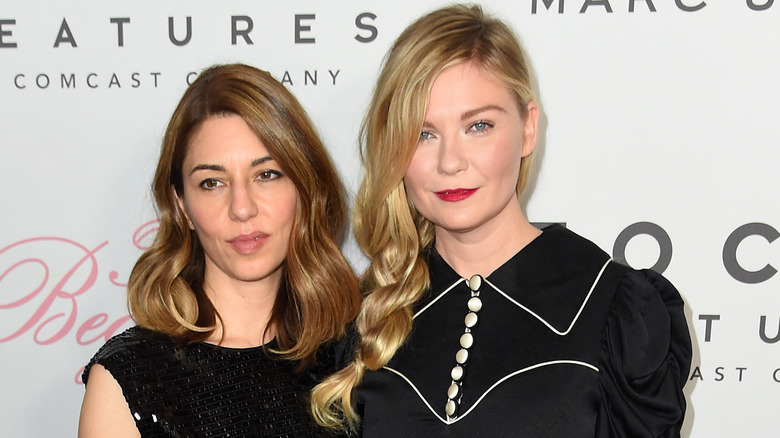 Nicholas Hunt/Getty Images
Having worked in the entertainment industry since she was a toddler, Kirsten Dunst has had the chance to work with just about everyone. And over her lifetime, Dunst has realized that she simply prefers working with female directors when she gets the chance. In November 2021, she told inews, "I feel like [Hollywood] men were threatened by a Sofia [Coppola] or a Jane [Campion]. ... It's just, we live in a patriarchy, so hopefully this will continue to change... I was made to feel the most beautiful through Sofia's eyes, not a man's eyes." While Dunst collaborated with Campion on 2021's "The Power of the Dog," she's worked with Coppola on numerous occasions.
Coppola first cast Dunst in 1999's "The Virgin Suicides," which the pair followed up with 2006's "Marie Antoinette." More recently, Dunst starred in Coppola's "The Beguiled," opposite Nicole Kidman and Elle Fanning, which was released in 2017. Discussing her first experience working with the director of "Lost in Translation," Dunst told The Times of London, "Being 16, with a woman directing me, it was such an impressionable time for me. That's the age where you feel s***** about yourself, insecure, and Sofia made me feel really beautiful." She continued, "At 16 she gave me a confidence that I could carry with me when I worked with other directors. So I wasn't looking for their approval."
Kirsten Dunst likes to stay in her 'bubble'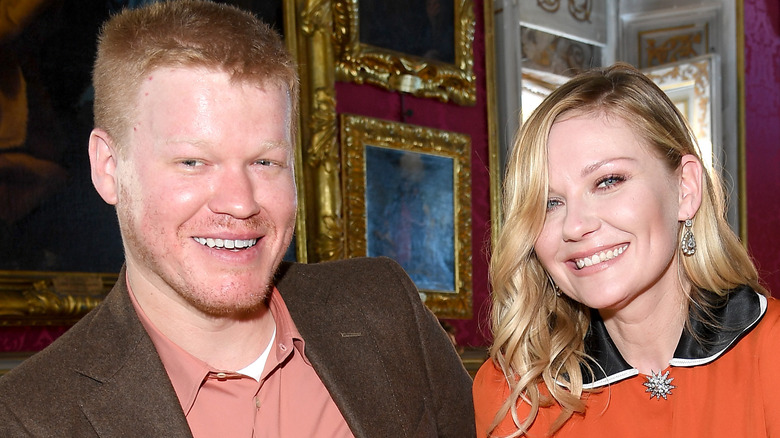 Daniele Venturelli/Getty Images
The COVID-19 pandemic changed the way we interact with one another, and it seems that Kirsten Dunst is perfectly happy retreating into her "bubble." As the Oscar nominee told inews in 2021, "I stay in my little bubble with my friends and family. I guess it's having a baby, not leaving the house very much. I'm very happy with the choices I've made, so I feel secure in my career." Now that she's married to Jesse Plemons, and the pair are raising their two sons, Dunst's priorities have changed. While she still values her acting career, it seems as though the "Get Over It" star is more content when she's at home with her loved ones.
Discussing her changing attitude when it comes to her career, Dunst told The New York Times, "It's nice to get older because you just care less about what people think of you." She continued, "I don't have fear in my acting, and it's the most freeing thing. That kind of happened after my first kid: You have this attitude where you'll just lay all your chips on the table, because what's the point of not?" Having worked steadily for her entire life, Dunst has literally nothing to prove anymore, and her talent speaks for itself. While she's more than happy in her "bubble," Dunst was spotted filming a new Civil War movie in 2022, so she'll hopefully be back on our screens again very soon.