TLC's Chilli And Matthew Lawrence First Met In An Incredibly Romantic Way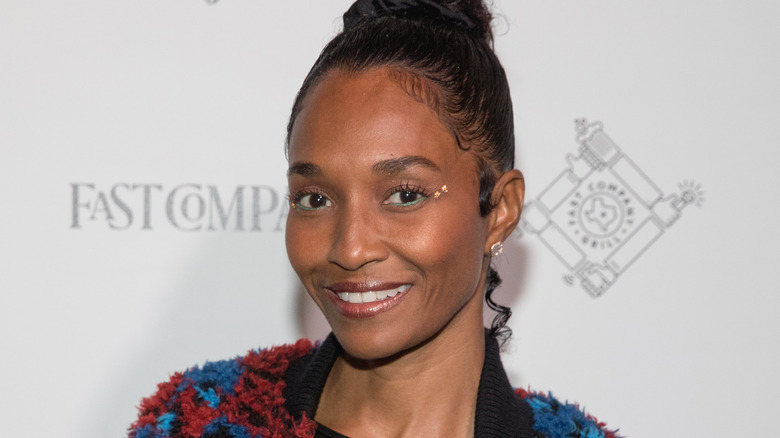 Rick Kern/Getty Images
Rozonda "Chilli" Thomas of TLC and actor Matthew Lawrence have a real-life meet-cute story. In August 2022, Chilli and Lawrence were seen together on a Hawaiian beach which sparked romance rumors. However, sources said the two were only friends at the time. The pair then posted a video of themselves dancing to a-ha's hit song, "Take on Me," on Instagram back in December 2022, which hinted they were an item as they used the hashtag, "#wecute." 
It was confirmed the celebs had begun seeing each other by January 2023, as reported by Billboard. Chilli's publicist, Christal Jordan, revealed to the news site that Chilli is smitten with the former "Boy Meets World" star. "I've been with Chilli since 2005, and I've never seen her this in love," Jordan said. "She is glowing. They are really cute together." Lawrence likewise appears to be crazy in love. When he was asked by TMZ in February 2023 whether he and Chilli are planning to settle down and start a family, he responded, "All I can say is, is that she's just probably one of the most spectacular people I've ever met." Chilli and Lawrence first became acquainted through a serendipitous series of events.
A snowstorm brought Chilli and Matthew Lawrence together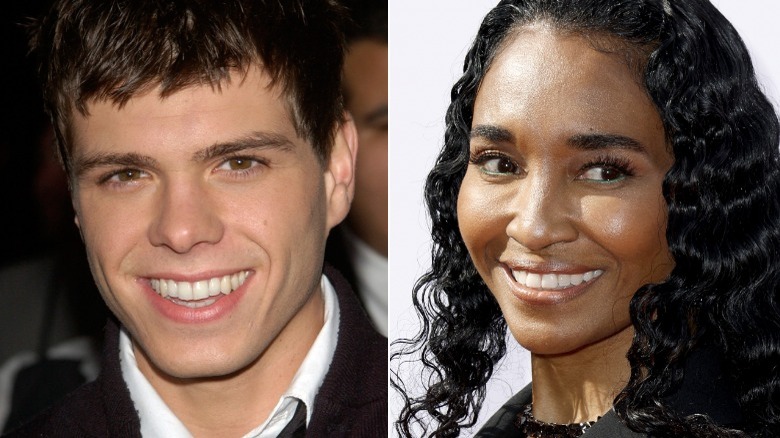 Featureflash Photo Agency/Shutterstock & Frazer Harrison/Getty
Fate intervened to allow Chilli and Matthew Lawrence to meet. In March 2023, Lawrence spoke to Entertainment Tonight and shared that he first briefly met Chilli at a work function. As he prepared to board a plane going home at the end of this trip, Lawrence said "a big snowstorm" forced him to alter his flights. He and Chilli then ended up on the same return flight, which kickstarted their romance. "The only flight I could get was a connecting flight through Atlanta. [Chilli] lives in Atlanta. So, she was flying on that flight," Lawrence said. "So, really it was the flight, talking and then afterwards saying, 'Hey, let's keep in contact.' That's really what made it, and it almost did not happen."
Lawrence added that he and Chilli decided to take the relationship slow, saying, "It was just real friendship for five or six months, just talking on the phone long distance, getting to know each other, see each other here and there." This approach to dating seems to have paid off; Chilli and her fellow TLC member T-Boz chatted with "Extra" in March at the 2023 iHeartRadio Music Awards, and Chilli opened up about her joy in being Lawrence's partner. "I am so happy, I don't even know what to do with myself," Chilli said. "[Lawrence is] the best." Recent comments from Chilli and Lawrence indicate that things are turning serious between the two.
Chilli and Matthew Lawrence are 'very happy and growing' as a couple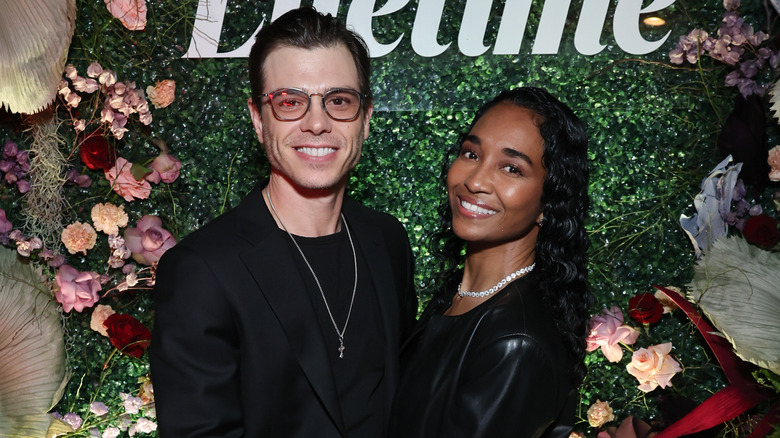 Randy Shropshire/Getty Images
Chilli and Matthew Lawrence's relationship is going strong. In his March 2023 Entertainment Tonight interview alongside his brothers, Andy and Joey Lawrence, Matthew revealed his desire to start a family with Chilli when asked whether he foresees having children with the singer. "I hope. That's the game plan. You know, that's what we're trying to do," Matthew said. Following these comments, Chilli told E! News she and Matthew aren't quite ready yet to take that step in the relationship. "First of all, we're not currently trying to have a child," Chilli said. "We're not married yet, so we're just very happy and growing in our relationship." 
Chilli said, "You never know," after being asked if having kids with Matthew is something she'd go through with when she was a guest on "Ryan Cameron Uncensored" in March 2023. She added, "I gotta be married for sure ... and I'm not married, yet." 
In a March 2023 report from Us Weekly, a source noted that Chilli and Matthew are currently in a great place. "Their relationship couldn't be better, and [Matthew] can't wait to see what the future holds for them," the source said. Additionally, Chilli has displayed her closeness with Matthew's family. That same month, Chilli, Matthew, Andy, and Joey danced together in an Instagram video. "Outside shenanigans wit my fam!!" Matthew stated, while Chilli wrote, "We all the way live," with fire emojis.