Blake Shelton Didn't Hit It Off With Gwen Stefani When They Met On The Voice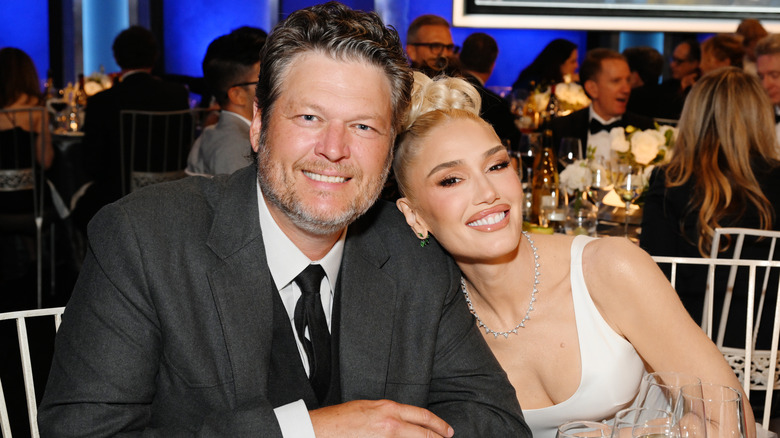 Michael Kovac/Getty Images
Blake Shelton and Gwen Stefani are one of Hollywood's most beloved couples, but it took them a long time to get to where they are. While the duo belonged in the same industry, they didn't actually become friends until they got the opportunity to work together.
Shelton and Stefani only met formally in 2014 when they were both coaches on "The Voice," but at the time, they were still married to their soon-to-be ex-spouses — Stefani with Bush lead singer Gavin Rossdale and Shelton with fellow country star Miranda Lambert. Interestingly, they broke up with their exes around the same time, and their simultaneous divorces were, ironically, what brought them closer together. "Then we just started this friendship, which was just unbelievable that God would put us in a position to have each other at that moment, in the same exact moment," she shared on "The Howard Stern Show" in 2016. She said that there was no way she was "trying to start a relationship" then because she was "trying not to die... There was no plan."
As fate would have it, Shelton and Stefani became a couple, and the rest, as they say, is history. But funnily enough, even when they were co-stars for more than a year before their divorces, the two weren't chummy from the get-go. In fact, they barely even spoke to each other.
Blake Shelton and Gwen Stefani barely talked behind the scenes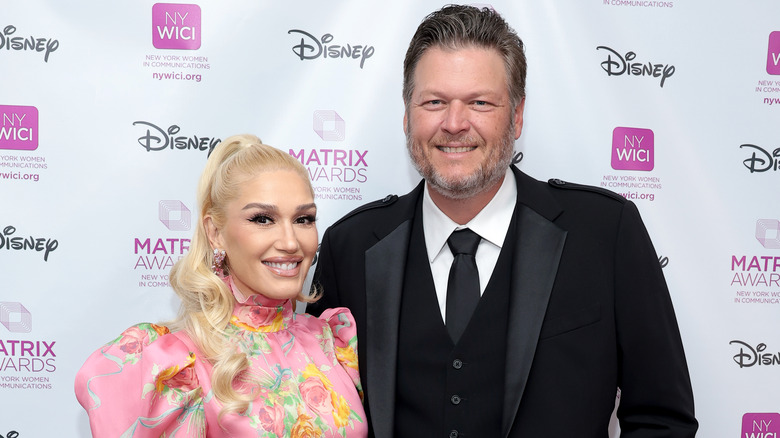 Dimitrios Kambouris/Getty Images
When Blake Shelton first met who would be his future wife, he never anticipated that they would become close, much less become a couple. Speaking with CMT, the country crooner shared that when they were introduced to each other, Gwen Stefani was busy tending to her newborn child. "The season that I met Gwen, I really didn't even get to talk to her that much. She'd just had a baby, and as soon as we'd cut [shooting] or whatever, she would be gone out with her baby," he recalled.
Stefani confirmed this during her "The Howard Stern Show" interview, saying that they didn't even talk much when the cameras weren't rolling. "I didn't know Blake... In the show, how it works is, I'm in hair and makeup for about 400 hours, and we all have separate trailers," she shared, adding that she only caught a glimpse of his personality when they were on-set. "I didn't know him, but you get to know him on the set, because he's so funny and he's so lovely."
What's even funnier is Stefani had nary an idea who Shelton was before she signed on to join "The Voice" as a coach. "I didn't know Blake Shelton existed before I went on that show," she admitted in a "Late Night with Seth Meyers" appearance. "Meanwhile, he's literally one of the biggest, like, 27 number one radio hits, you know, he's insane... That first season I didn't know him at all."
Inside Blake Shelton and Gwen Stefani's relationship today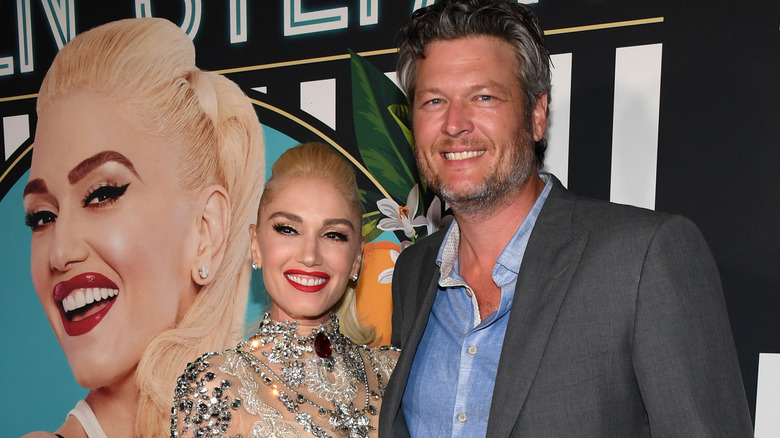 Ethan Miller/Getty Images
There is no doubt (pun totally intended) that Blake Shelton and Gwen Stefani will be together forever, as the two seem to be totally head over heels for each other. In an interview on "Today," the "No Body" singer declared that his wife is simply the best person there is.
"How can I not be [in love]? She is the greatest," he said. He's even in love with her kids, too, and is thriving as a stepdad for Kingston, Zuma, and Apollo. "At this point in my life, I kind of put that — well, I guess that wasn't meant to be — and then all of a sudden it happens one way or another, and I'm like, wow, I really missed out on a lot, you know," he dished. "Having them around is, I don't even know how to describe it. It's so much fun."
As for Stefani? Well, she considers her husband her BFF. "Gosh, it's hard not to like almost everything about Blake Shelton," she told Zane Lowe on Apple Music, noting that they pretty much "tell each other everything." She shared, "I don't want to do anything without him. He's my homie."