Does Hoda Kotb Regret Calling Off Her Engagement To Joel Schiffman?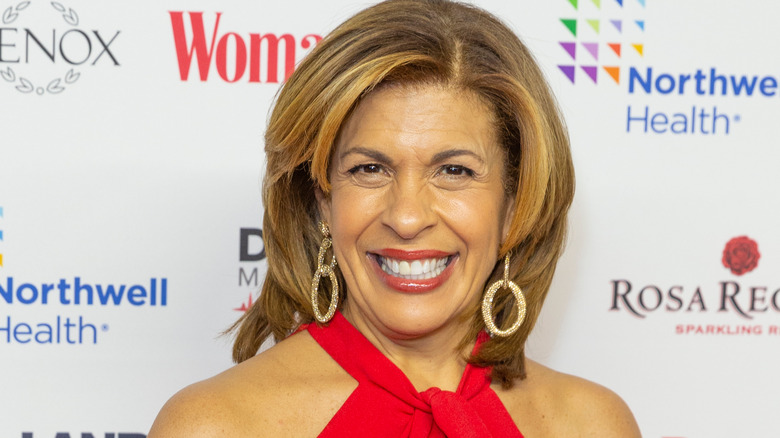 lev radin/Shutterstock
Hoda Kotb may be most well-known for her bubbly personality and for greeting us every morning on "Today," but fans have also become plenty interested in her personal life, including her role as a mother to Haley Joy and Hope Catherine, and her relationship with her now ex-fiancé, Joel Schiffman. The pair met at an event in 2013 and Kotb explained to Andy Cohen on "Watch What Happens Live" that she didn't initially want to go. But, she laid eyes on Schiffman, asked someone to find out if he was single, and he later asked her out on a date. 
Kotb and Schiffman kept their romance under the radar at first, but once things got more serious, fans saw more glimpses into the relationship. In 2019, Kotb revealed that Schiffman asked her to be his wife on "Today," and she said yes! Sadly, the pair never made their way to the chapel to get married, and in 2022, the television personality revealed that she and Schiffman called things off. "Joel and I have had a lot of prayerful and meaningful conversations over the holidays, and we decided that we're better as friends and parents than we are as an engaged couple, so we decided we are going to start this new year, and begin it on our new path as loving parents to our adorable, delightful children, and as friends," she said on an episode of "Today with Hoda & Jenna."
So, are there any regrets over how things transpired?
Hoda Kotb has no regrets over her relationship with Joel Schiffman
Kevin Mazur/Getty Images
When Hoda Kotb called off her engagement to longtime love Joel Schiffman, it shocked many. The "Today" host has been open about the split and what life looks like after she and Schiffman parted ways and she's always made it clear that co-parenting has been a priority. With that being said, she still has zero regrets about her relationship with Schiffman and their decision to call things off because everything happens for a reason. 
"Sometimes relationships evolve. Sometimes perfectly nice people can go their separate ways. Sometimes a relationship ends on your last breath, and sometimes it ends before that, and that's okay," she told People in 2022. Kotb added, "I don't regret one day, not one minute, not one second of our time together because it brought me here. I have two incredible children I share with him." She also said that "without question," Schiffman is the reason why she has her two girls, Haley Joy and Hope Catherine, both of whom she adopted.
Kotb has been pretty open about sharing details regarding her co-parenting relationship with Schiffman, and it seems like they have a pretty good thing going on. "I want my girls to know the love of their father, which they will and they will have through their lives. It's all logistics but we work it all out," she told the Daily Mail. Is it just us, or are these two the sweetest exes ever? 
Hoda Kotb wants to find love again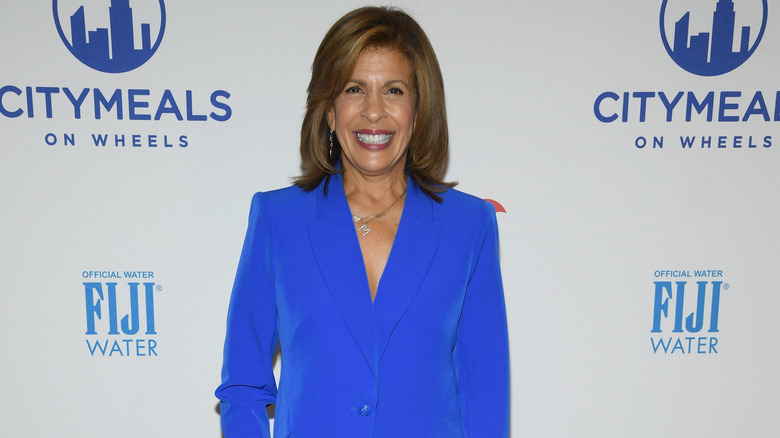 Gary Gershoff/Getty Images
While Hoda Kotb remains focused on her co-parenting relationship with Joel Schiffman and balancing her busy schedule, is there time for love? Well, she hasn't ruled it out. When speaking with the Daily Mail in 2022, Kotb said that she just knows "in her soul" she'll find love again. "I actually have no stress about it all, not once have I said 'When will it happen?' I think the person will appear when they should. I don't doubt that it will happen,'" she told the outlet, adding that it doesn't matter when she meets them.
So what specifically is Kotb looking for in a potential partner? "When a person feels confident and full and whole, and then someone walks in. Then that's your guy," she shared. In a separate interview with People, Kotb also spoke about her dating life, sharing that while she wasn't dating at the moment, that doesn't mean she doesn't have plans to down the road. "In my mind's eye, I sort of see something," she said of her future love life. "I don't know why I feel that, but I do."
For now, fans can keep up with Kotb on her Instagram feed, where she shares a mix of images from her personal life and her work life. However, since she kept her relationship with Schiffman on the DL for quite some time, we may not find out about any new romances right away but hopefully in time.