Matt Damon Once Had Some Disgusting Living Habits, According To Ben Affleck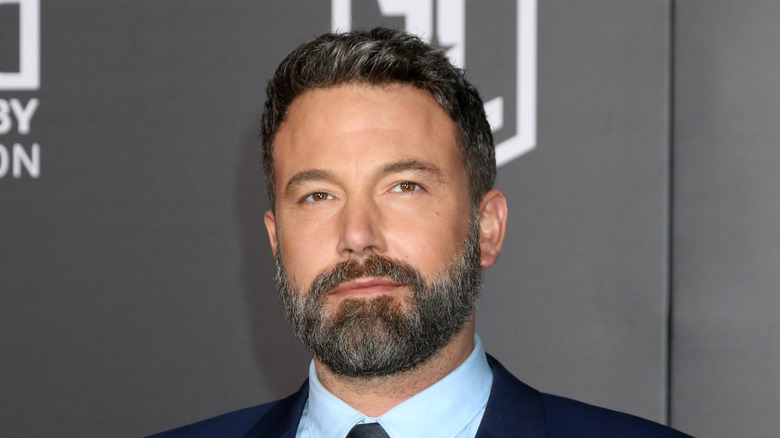 Kathy Hutchins/Shutterstock
Matt Damon and Ben Affleck may be two peas in a pod, but that doesn't mean they're against ratting one another out when the opportunity arises. For what seems like forever, these two have made a name for themselves as one of the cutest BFF duos in Hollywood. Affleck and Damon told Interview Magazine that they first met in Cambridge, Massachusetts when they were young kids. "My mother is a professor of early childhood development, and she knew Ben's mother, a teacher of little kids, and sought her out after we moved back to Cambridge. So I was pretty much forced into hanging out with Ben," Damon explained. At the time, Damon was 10 years old and Affleck was eight, and they struck up a friendship.
The two remained friends over the years, and they appeared in a few movies together, like "Chasing Amy" and "Glory Days," very early on in their careers. But most of us know that they got their big break by co-writing and co-starring in the hit film, "Good Will Hunting." Of course, their talents in the movie nabbed them both Oscars and thrust them into superstardom. While they were writing "Good Will Hunting," the pair spent a lot of time together as roommates. They shared a lot during those years and Damon even admitted on "The Bill Simmons Podcast" that he and Affleck shared a bank account. "It was unusual, but we needed the money for auditions," Damon explained.
But, they didn't share all things when living together. 
Ben Affleck recalls Matt Damon's messy living habits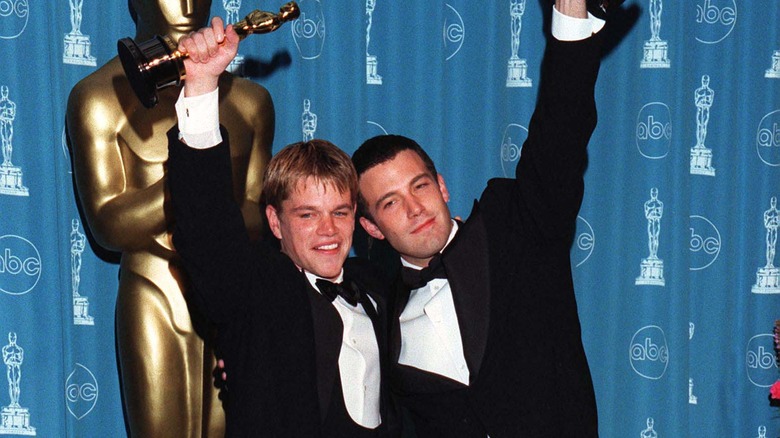 Evan Agostini/Getty Images
Matt Damon and Ben Affleck are super close, and they like to bust each other's chops. Since the two have been pals forever, that pretty much gives them a hall pass to act like siblings, and that's exactly what Affleck did during an appearance on "The Late Late Show With James Corden." As he made the press rounds to promote the movie, "Air," in which stars he alongside Damon, he didn't miss the opportunity to reveal one of Damon's not-so-great habits. "Matt's a beautiful guy. I love him. He's my best friend. He's been great to me my whole life. He's a brilliant guy. I would not suggest living with him," he began before things took a turn while he described the type of roommate that Damon is. "Matt's never paid a bill to this day, that I know of. We're like, 'Why are the lights not working?' and that's because the utility company needs money to continue to fund our electricity," he explained. 
Another downside? According to Affleck, Damon never took out the garbage, so he and his brother (Casey Affleck) protested to try and get Damon to clean, refusing to take out the trash in hopes Damon would. Sadly, it didn't work, and Damon went two weeks without taking out the trash. "I look down at this sushi thing that was a week and a half old, and there's maggots," Affleck joked. Hey, you can't be good at everything!
Matt Damon and Ben Affleck still have a lot of love for one another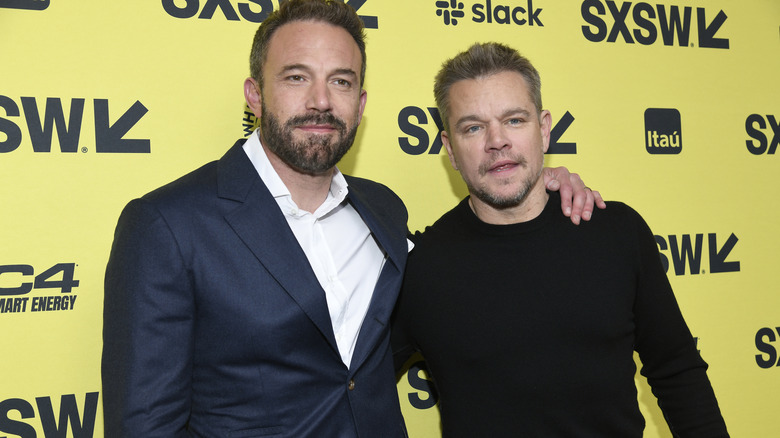 Tim Mosenfelder/Getty Images
Ben Affleck may not have had the best experience living with Matt Damon but he still frequently speaks fondly about his BFF in interviews. "This friendship has been essential and defining and so important to me in my life," he said in a 2022 interview with Entertainment Weekly. "There were a few critical times, which are private and I don't want to share, but where your support was so profoundly meaningful to me that I don't think I would've been able to be successful without it." Stop, you're making us cry!
Damon also regularly gushes about Affleck and how much his friendship has meant to him. "I've known him for 35 years, and we grew up together," the "Bourne Identity" star told Entertainment Tonight in 2016. "We were both in love with the same thing — acting and filmmaking. I think we fed on each other's obsession during really formative, important years, and that bonded us for life."
The two also teamed up once again to write "The Last Duel" in 2021, which was their first time writing together since "Good Will Hunting." Damon told Entertainment Tonight that since their first go-around, they learned a lot, and the process was much smoother. He added that they may write together a lot more in the future. So even though Affleck and Damon won't be roommates again in the future, their co-writing future seems bright!