Andy Cohen Shreds Mark Consuelos' Critics Amid Cringeworthy Live Debut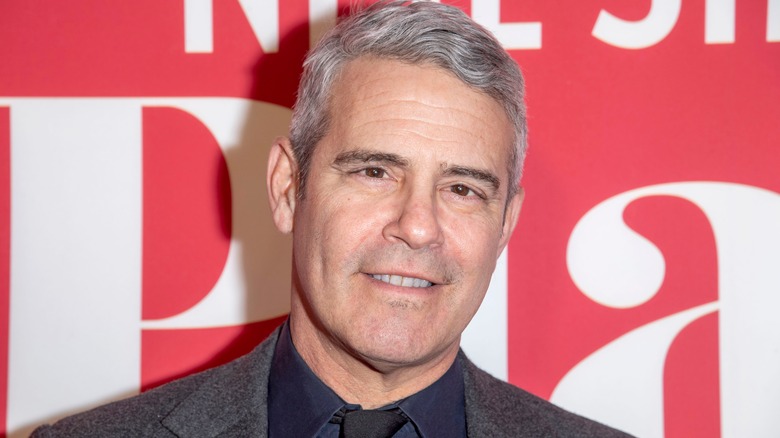 Ron Adar/Shutterstock
One thing is for sure — Andy Cohen is a great friend. The star has many famous friends in his circle, from Sarah Jessica Parker to Kelly Ripa and Mark Consuelos. Cohen regularly praises the power couple, and it's clear that Ripa holds a soft spot in his heart. In April, the Bravo boss praised the "Live!" host at Variety's Power of Women event. In his speech, Cohen revealed his son calls Ripa "Meemaw" and told a funny story before he gushed over what a great person Ripa is. "As a new girl dad, I am so inspired by you, Kelly, and I hope my daughter sees in you that possibility is limitless," he told the audience, adding that "she's put up with some grade-A bulls**t that men in her situation would never have to deal with." 
Ripa also regularly praises Cohen and in an interview with Variety, she revealed that she met the star before the housewives were even a franchise. "Andy was concerned that Mark and I didn't have any friends our own age. He was certain all of our friends were much older and volunteered to "sacrifice" himself and become our friend," she shared, before touching on what an amazing businessman and person Cohen is. "Andy is the ultimate good-time Charlie; having dinner or drinks with him is like winning the lottery," Ripa stated. 
So it is no surprise that Cohen is one of the first to defend a negative article against Mark Consuelos' "Live!" debut.
Andy Cohen rips into the New York Post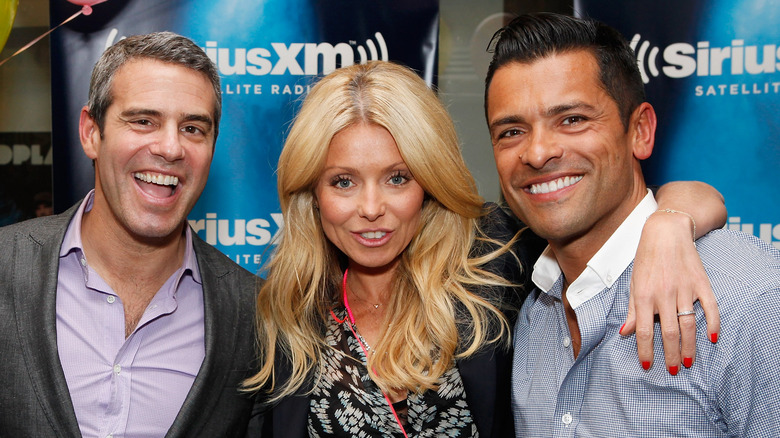 Cindy Ord/Getty Images
Andy Cohen is sick of all the criticism! While Kelly Ripa's husband, Mark Consuelos, has been at the center of some negative headlines centered around to his "Live" debut, one person doesn't agree with all the noise — Cohen. The Bravo star specifically called out the New York Post for its review of Consuelos' debut, saying he had a "bone to pick" with them. "The New York Post writes an article saying the response to the show was bad, and they quote 10 or 7 or 5 negative tweets about the show. This is a national show that gets, I think, like 5 million viewers a day. It's the number one morning show," he told listeners on his SiriusXM show "Andy Cohen Live."
Cohen continued his rant, stating there's no show where you couldn't write about a handful of Twitter haters. "Six troll-ey tweets where I'm sure that Monday's show, and we don't know the ratings yet, probably got their highest ratings in a long time. Who cares what six randos said on Twitter," he asked, before slamming them further. "You're picking your butt trying to come up with something to write about. This is like Megyn Kelly journalism here, you know, cut from the same cloth." We think he made his feelings crystal clear! 
In February, Ryan Seacrest announced he would be leaving "Live! with Kelly and Ryan" after six years, and executives named Mark Consuelos as his replacement.