The Acting Roles Rachel McAdams Had Second Thoughts About Turning Down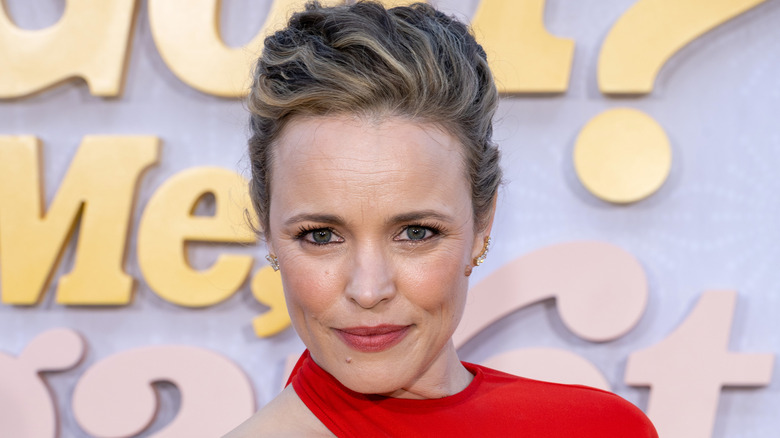 Amanda Edwards/Getty Images
Rachel McAdams has taken on many well-known parts over the course of her career. From playing Regina George in "Mean Girls," to Allie in "The Notebook," to real-life reporter Sacha Pfeiffer in "Spotlight,"  she's continued to show her range as an entertainer. During a 2010 chat with The New York Times, McAdams recalled her passion for acting starting as she watched a production by a theater troupe for young performers. "I told my mother that I had to be in it, that I would die if I wasn't," McAdams said.
While opening up to The Scotsman in 2012, McAdams detailed her transition from athletics to performing. "I found I was quite nervous in sports in a way that held me back, whereas I discovered that in acting the nerves propelled me forward," she said. Back in 2016, McAdams' performance in "Spotlight" earned her a Best Supporting Actress Oscar nomination, per the Academy of Motion Picture Arts and Sciences. McAdams expressed being taken aback after receiving the recognition. "I'm still kind of speechless about it. I couldn't stop laughing," McAdams said, per the Santa Barbara International Film Festival. She went on to say, "It's such an honor." 
Though she has said yes to playing iconic movie characters, there are other now-famous roles that McAdams turned down.
Rachel McAdams knows each role went to 'the right person'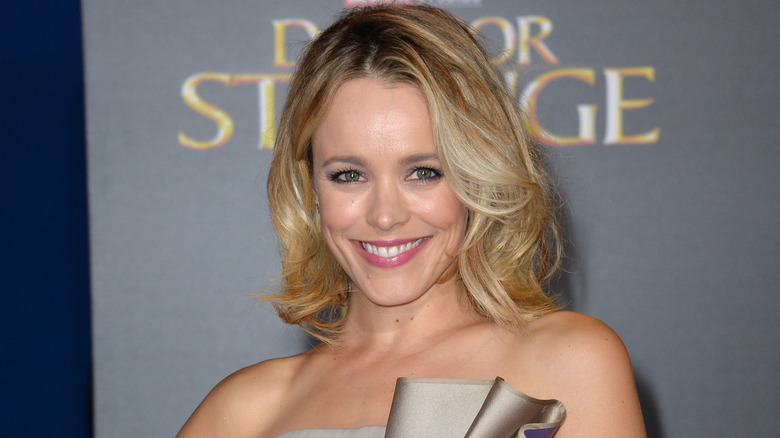 Featureflash Photo Agency/Shutterstock
Rachel McAdams has rethought certain moments in which she declined major movie roles. During an April 2023 Bustle interview, the "Wedding Crashers" star opened up about feeling she should have accepted some parts that were presented to her — at times. The outlet noted that McAdams said "no" to being in projects like "The Devil Wears Prada," "Iron Man," and "Get Smart." "There's certainly things like, 'I wish I'd done that,'" McAdams said. However, the actor has ultimately realized that everything worked out for the best in the end. "I step back and go, 'That was the right person for that,'" she added.
While revisiting "The Devil Wears Prada" in 2021, director David Frankel revealed that McAdams was approached to play the lead in the fan-favorite film on several occasions. "We offered it to Rachel McAdams three times. The studio was determined to have her, and she was determined not to do it," Frankel said to Entertainment Weekly. McAdams additionally told Bustle that she previously took two years off from acting. "I felt guilty for not capitalizing on the opportunity that I was being given, because I knew I was in such a lucky spot," McAdams said. "But I also knew it wasn't quite jiving with my personality and what I needed to stay sane." But McAdams' newest film is one that has brought her full circle. 
Rachel McAdams' latest career move took her back to her childhood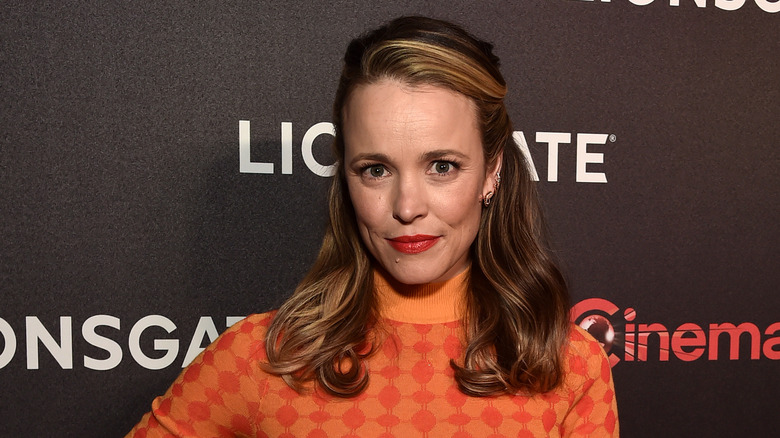 Alberto E. Rodriguez/Getty Images
Rachel McAdams is continuing her list of noteworthy roles by exploring an adapted storyline. "Good Morning America" showed on-set images of McAdams' latest venture, a movie version of the Judy Blume book "Are You There God? It's Me, Margaret," in January 2023. In the movie, McAdams plays the mother of the titular character, Margaret, who is portrayed by Abby Ryder Fortson. Kathy Bates, meanwhile, plays the role of Margaret's grandmother. A premiere event for the film was held in April 2023. At the gathering, McAdams stated her delight in acting alongside her co-stars. "It was a joy to come to work," McAdams said, per Hollywood Insider. "Abby and Kathy are just such free spirits and so open and so intelligent and passionate about what they do."
While again reflecting on this project, McAdams shared what drew her to "Are You There God? It's Me, Margaret." "The script has moved me in so many ways on so many levels," McAdams said, per The Movie Times. "It took me back to my childhood and going through puberty and all those sort of little moments that seem like nothing when you isolate them. But when you ad them all up, those are such formative experiences." Furthermore, in her recent Bustle chat, McAdams looked back and gave her younger self sage advice, saying, "What makes you different is what makes you best."