What Owen Wilson Just Revealed About Wedding Crashers 2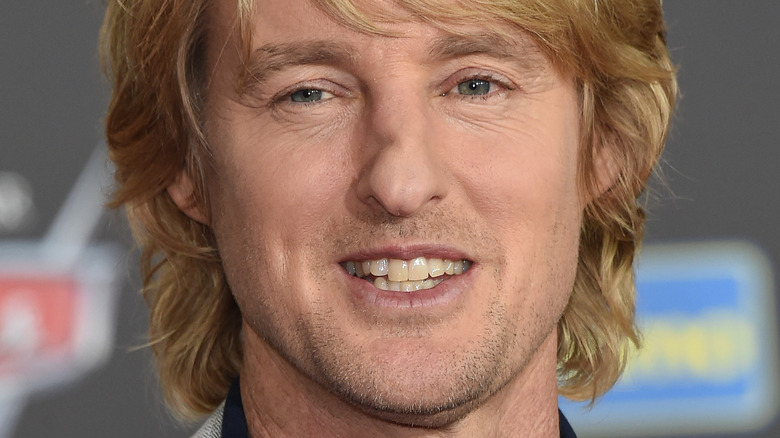 Shutterstock
Fans of 2005's hit movie "Wedding Crashers" are one hint closer to getting a long-awaited sequel. The Owen Wilson and Vince Vaughn-led comedy premiered in the summer of 2005, and made a whopping $200 million, according to Yahoo Entertainment. The outlet notes "Wedding Crashers" made history as the highest-grossing R-rated comedy in movie history.
"Just recently, we've been more seriously discussing a sequel to 'Crashers'," said lead actor Vince Vaughn told Yahoo Entertainment back in November 2020. The comment set fire to rumors a sequel was in the works, but as Vaughn mentions, the film's writers were waiting on a storyline. "There was an idea that was a good idea ... for the first time, there's kind of an original thought," he continued. "So that was the last issue. We had a lot of fun [making the first one], and I think it's always great if you can go make a movie with people that you like and have a good time doing that."
According to Production Weekly (via Yahoo), the cast of "Wedding Crashers" may already be back together again. The outlet reported "Wedding Crashers 2" plans to begin filming in August of 2021 on the island of Puerto Rico. According to Yahoo, the comedy sequel will be made for HBO Max.
Wilson stepped in to add to the "Wedding Crashers 2" speculation, confirming the possibility of filming in August. Here's what else we know.
Owen Wilson confirms talk of "Wedding Crashers 2"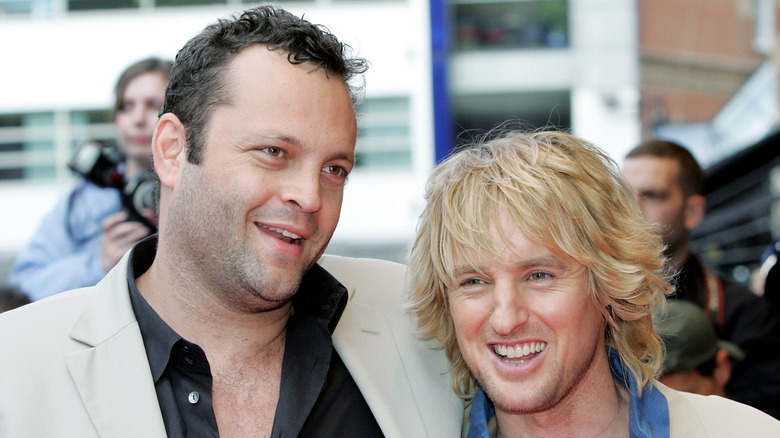 Gareth Cattermole/Getty Images
In an interview with Yahoo Entertainment, when asked if reports of filming for "Wedding Crashers 2" in August 2021 were true, actor Owen Wilson confirmed the speculation.  "I don't think it's 100 percent yet, but they're definitely talking about doing it," he told the outlet. The sequel to the box-office hit "Wedding Crashers" would potentially release almost two decades after the first, and would include the original cast of Wilson, Vince Vaughn, Isla Fisher, and Rachel McAdams.
"You never know when you work on something how it's going to turn out, and that one just really connected with people," said Wilson, reminiscing on the original comedy. "It made a big difference in my life. I have great memories of it, and working with Vince and how great he is always an exciting thing."
Fisher aired similar sentiments towards making "Wedding Crashers" in an interview with Comic Book in November 2020. "I would 100 percent be down," she said. "I think there is a ton of comedy to be mined in that set-up. Those two have such a great, natural chemistry. I loved playing a bipolar nymphomaniac. It would be really fun to go step back into that role that sort of made me lucky enough to be cast in [other] fantastic movies."