Where Diddy And Yung Miami Stand After Their Break Up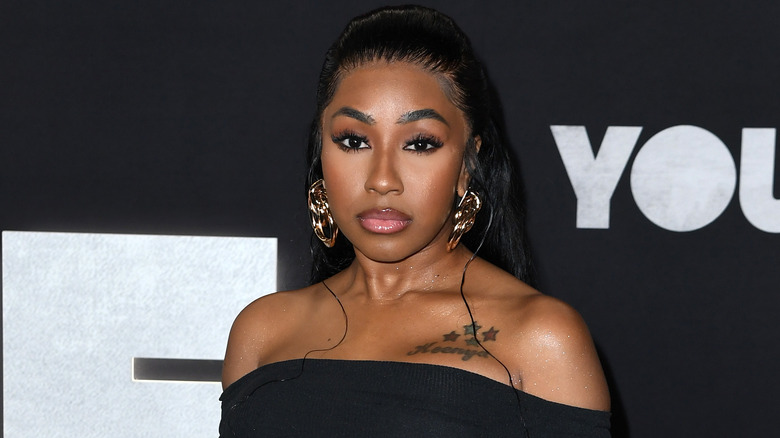 Jc Olivera/Getty Images
Since its inception in the 1970s, the world of hip-hop and its long list of artists have made an unforgettable impact in the entertainment sphere. While the genre continues to introduce pop culture enthusiasts to record-breaking songs and scandalous beefs, hip-hop has also brought forth some of Hollywood's most beloved and controversial couples, including Beyoncé and Jay-Z and A$AP Rocky and Rihanna, just to name a few. One pairing that has turned heads, is the romance between City Girls' Yung Miami and rap legend Diddy. Back in June 2021, the two rap talents shocked fans when the "Act Up" rapper posted a photo on Instagram, which featured her holding hands with the Bad Boy exec. "It's a whole lot of money in this mf," her caption read.
Following their somewhat soft launch on Instagram, Yung Miami and Diddy played coy regarding their relationship status, aside from their flirtatious social media interactions. However, a year after Yung Miami uploaded her Instagram post, the pair confirmed they were dating on an episode of "Caresha Please." The "I Need A Girl" rapper explained, "We date, we're dating. We go have dates. We're friends. We go to exotic locations. We have great times, go to strip clubs." Following Diddy's admission, the pair continued to make waves on social media for their relationship antics. 
However, it was revealed that the pair called it quits after nearly two years of dating. But how are things between Yung Miami and Diddy today?
Yung Miami and Diddy are still friends after their quiet breakup
While Yung Miami and Diddy's relationship dazzled the internet for nearly two years, the City Girls rapper revealed that they were no longer dating in an April 2023 interview with The Cut. But unlike many break-ups that end in hate, she assured the publication that the two were still friends. "That's not my man. We had our own situation, I'm not gonna put a title on it. We were f***ing with each other hard," Yung Miami explained to the publication. "He supported me, I supported him. I'll let the internet call it whatever they want to call it."
Even though Diddy and Yung Miami's breakup may have come as a surprise to some fans, the latter has always been upfront about their unique relationship dynamic. Back in September, the "Rodeo" rapper told XXL Magazine that the pair were dating but still technically single. "He see other people outside of me and I see people outside of him. I'm young. I'm dating. I'm, you know, having fun," she explained. "I'm doing me. He's doing the same thing. I can't speak for exactly what he doing or who he seeing." 
As of this writing, Diddy has yet to comment on his breakup with Yung Miami. 
Yung Miami and Diddy's relationship was full of controversies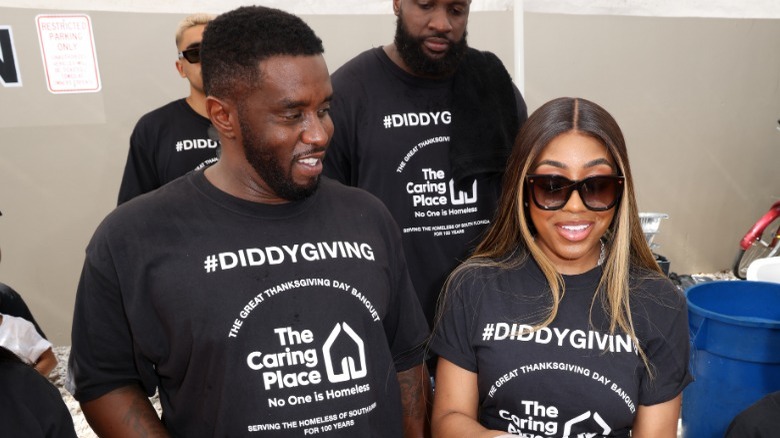 Alexander Tamargo/Getty
Throughout Yung Miami and Diddy's two-year romantic entanglement, the pair generated a lot of buzz amongst fans and the social media world. In December, the Bad Boy Records founder shocked pop culture enthusiasts after he announced the arrival of his fifth child. Following the surprising news, fans, and social media personalities, including DJ Akademiks, speculated that Yung Miami was the mogul's "side chick." However Diddy wasted no time shutting down the claim in a rare statement on Twitter. "[Yung Miami] is very important and special to me, and I don't play about my Shawty," he wrote. "I don't discuss things on the internet, and I will not start today." In an additional tweet, Diddy told the naysayers to think whatever they want before cautioning them about hurting his loved ones.
Alongside the baby drama, Diddy and Yung Miami made headlines for their reported sex life after the latter opened up about participating in "golden showers" on "Caresha Please." She told fellow rapper Trina, "It's fun. You know when you're drunk... you can p** on me in the shower." Following her admission, the nickname "Pee Diddy" began to trend on Twitter. However, the "Ex For A Reason" artist shut down the rumors in her interview with The Cut. "I never said he was the one I did that with," she said.