Tristan Thompson Shares Sweet Video Of Daughter True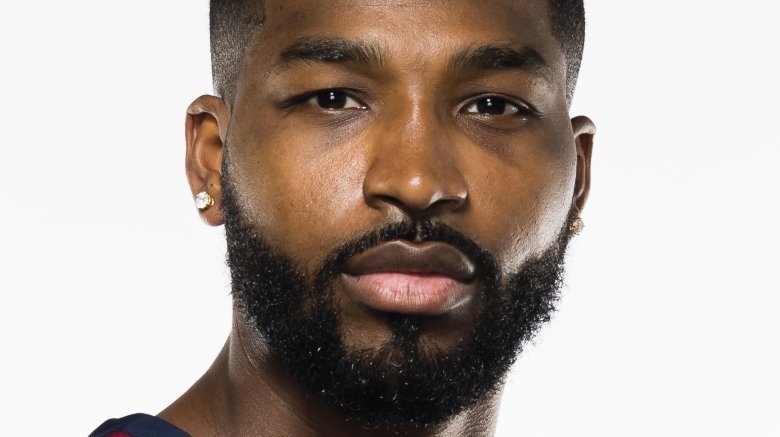 Getty Images
Tristan Thompson is one proud dad.
On Tuesday, June 26, 2018, the Cleveland Cavaliers star took to Snapchat to share an adorable video of him spending time with his 2-month-old daughter True, whom he shares with girlfriend Khloé Kardashian. 
"Baby True! Daddy loves you," Thompson tells his little bundle of joy in the sweet clip, while cuddling with her and planting kisses on her head. As Nicki Swift previously reported, the NBA star recently posted a series of photos of his children together for the first time. Thompson also shares 1-year-old son Prince with ex Jordan Craig. 
While opening up about his baby girl in May, the dad-of-two noted the differences between raising his kids. "I think with a girl, you're just so much more emotionally like... With a boy, it's just like, 'Hey, man. You'll be alright, man. Stop crying,'" Thompson told UNINTERRUPTED's Road Trippin' Podcast. "But [with True], it's like, 'True, it's gonna be OK. You know, we're right here. Daddy's here to feed you. It's me! Look, yeah!'" He added, "It's way different, but it's fun, though. It changes you."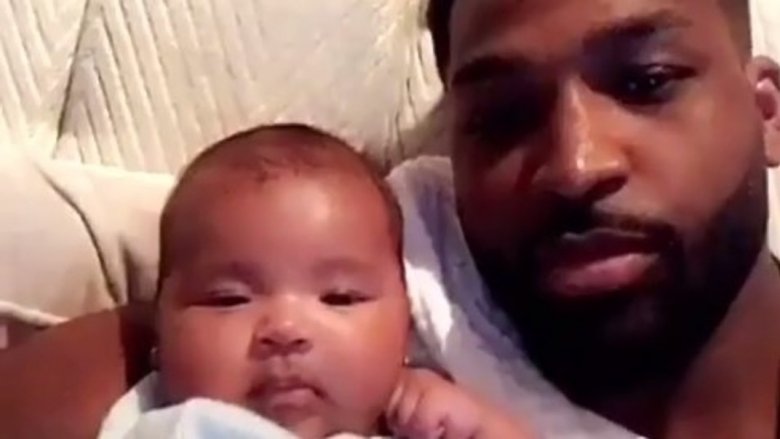 Thompson, 27, and Kardashian, 34, welcomed their first child together on April 12, 2018. Just two days before True's birth, the basketball pro was caught allegedly cheating on his then-pregnant girlfriend with multiple women. Amid the infamous scandal, which will reportedly be covered this summer on Keeping Up With the Kardashians, the couple have stayed together. Although they've kept a relatively low profile ever since, they seem to be going strong following their family's move back home to Los Angeles from Cleveland, Ohio earlier this month.
But that's not to say that privately navigating their relationship hasn't taken a lot of work. After a Twitter user called Kardashian a "hypocrite" this week for not leaving Thompson, the Revenge Body star replied, "You have no knowledge of what goes on in our household or the enormous rebuilding this takes to even coexist. I'm proud of my strength. I appreciate your opinion and I hope you hold that same opinion to everyone else who has stayed in situations."