How Blac Chyna And Rob Kardashian's Relationship Has Changed Since Their Legal Drama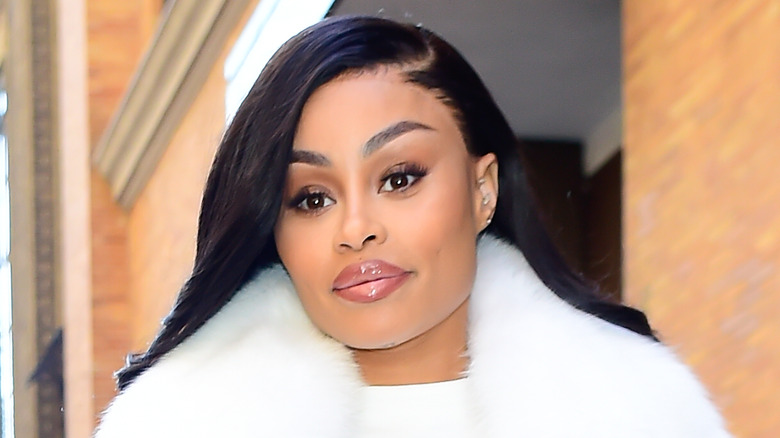 Raymond Hall/Getty Images
Rob Kardashian and Blac Chyna might have walked down the aisle if it wasn't for a nasty fight that ultimately upended their relationship. The Arthur George founder and the model were together for a little over two years, during which they got engaged, welcomed a child, and starred in their very own reality series.
Their relationship was never smooth sailing, what with their frequent bouts of splitting and getting back together. However, in December 2016, they reportedly got into a physical fight at Kylie Jenner's home that became the core of an ensuing legal battle. Nearly a year after the incident, both Kardashian and Jenner sued Chyna, with Kardashian claiming that his ex-fiancée wrapped an iPhone cord around his neck during the fight, while Jenner accused the influencer of threatening her. The siblings also claimed that Chyna made a "deliberate attempt to extort the Kardashian family for her own monetary gains," per People. Not long after, Chyna countersued Kardashian for allegedly abusing her and went on to sue his mother and sisters for reportedly causing irreparable damage to her career. She also claimed that the Kardashian-Jenner clan conspired to get their reality show "Rob & Chyna" off the air.
Chyna ultimately lost the case, with a jury concluding that the Kardashian-Jenners had no hand in canceling the reality series. Not long after, Chyna also requested her revenge porn lawsuit against Kardashian to be dismissed. But now, following the legal mess between the two, have the two finally learned to forge a civil relationship?
Blac Chyna and Rob Kardashian have a healthy co-parenting relationship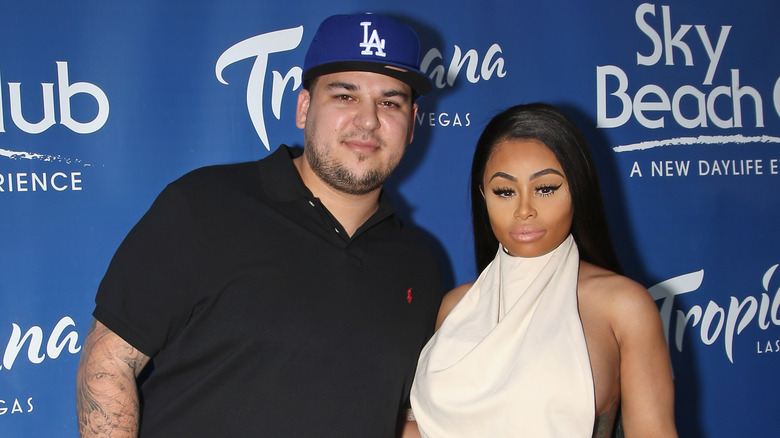 Gabe Ginsberg/Getty Images
All is apparently well between Rob Kardashian and Blac Chyna — at least when it comes to how they are raising their daughter, Dream.
After going to head to head in court with the Kardashians, Chyna made massive changes in her life. She removed her facial fillers, underwent a breast and butt reduction procedure, and even renewed her faith by getting baptized. Speaking with Forbes in March 2023, she said that one day, she suddenly came to the realization that she needed to find her true purpose. "Nothing really happened. I just started working out, sobriety and my Bible, that's it," she shared. "Those are the three things that I have been sticking with for the past seven months. And just over that time, it has shown me like, 'Ok, who are you? What is it that you want to do? What is the example that you want to set?'"
Predictably, part of her journey to self-discovery is also taking stock of her relationships, including her relationships with the father of her children. "With Robert and [Tyga], it's never been like no bad blood or anything negative," she told the Daily Mail. "It's all positive vibes with co-parenting." She added that she doesn't anticipate any more drama happening in the future. "Everything's calm, there'll be no more situations," she said.
Is Blac Chyna on good terms with the rest of the Kardashians?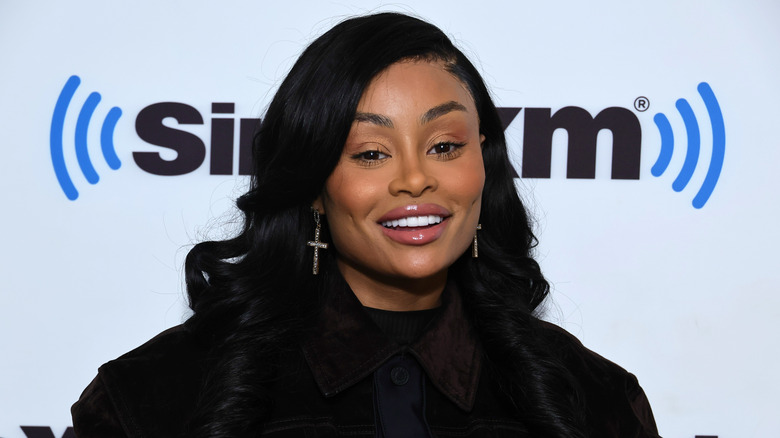 Theo Wargo/Getty Images
The jury is out on whether Blac Chyna and the Kardashian-Jenner clan are chummy again, but for Chyna's part, it doesn't look like she harbors any more disdain for the famous family. In March 2023, the model was even spotted sporting a shirt that featured Kim Kardashian's face, and later revealed that she did it to support the SKIMS founder.
On the "Why the Game Chose Me" podcast, Chyna dished that she "loves Dolce & Gabbana [and] whoever is doing their designs" and that she "wanted to support Kim" and her partnership with the fashion house. She even referred to Kim as "Dream's auntie." So, for now, there appears to be some peace between the two camps. 
In an interview on TMZ Live, Chyna — who wants to be addressed by her real name, Angela White, moving forward — shared that her priority now is to turn her life around. "Being in the industry for so long, you will lose yourself," she explained. "So I wanted to get back to myself and become a better mom, a better friend, be more spiritual, more business savvy and really show the real person that I am, and not this persona that I was putting on."