Is Mike Caussin Dating Anyone Now After His Divorce From Jana Kramer?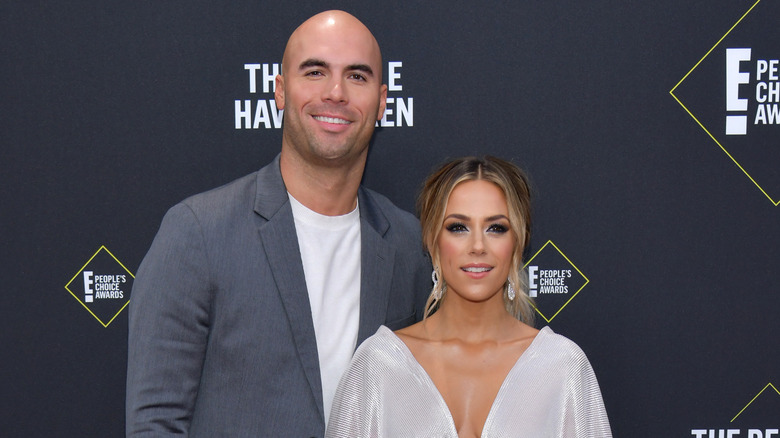 Rodin Eckenroth/Getty Images
Mike Caussin and Jana Kramer had a rollercoaster marriage, to say the least. The couple started dating in 2014 and got engaged just four months later. They tied the knot the following year and welcomed daughter Jolie Rae in 2016 — before suddenly separating. Caussin actually went as far as to file for divorce, but they eventually decided to give marriage another chance. They welcomed their second child, then things took a turn for the worse.
Caussin's infidelity pushed their marriage over the edge and while they've now figured out co-parenting and have a decent relationship these days, Kramer was truly scarred by their failed union. As she shared on her "Whine Down" podcast in 2023, she felt unlovable for a long time and really had to force herself to put her heart back on the line. "I'm not gonna push away love just because I've been hurt before," she vowed. "I'm gonna embrace it, I'm gonna have fun, and if it doesn't work out, well, you know what, I'm gonna learn a lot of lessons." As for her ex, it seems he may have had an easier time getting back into dating, but he faces his own set of hardships if he wants to find true love again. Here's what we know about Mike Caussin's dating life after his divorce from Jana Kramer.
Mike Caussin and Jana Kramer move on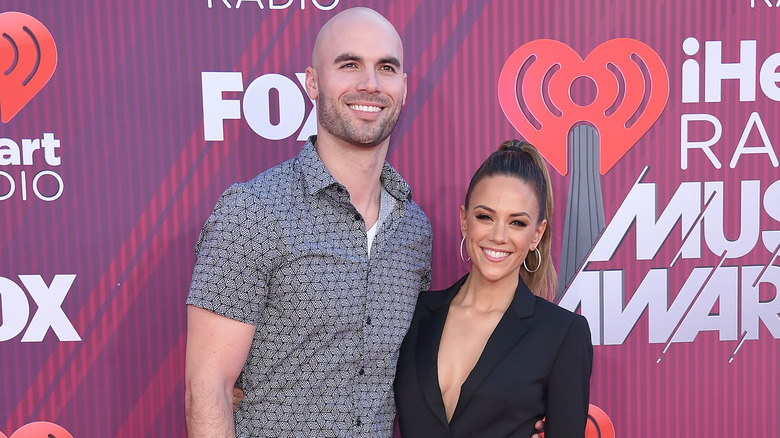 DFree/Shutterstock
Jana Kramer and Mike Caussin finalized their divorce in July 2021 and as she told Us Weekly, they easily agreed on one fundamental post-split dating rule: protecting their kids. "I won't want to meet someone's kids or introduce my kids to anyone until we're in a serious relationship," she told the mag, adding that her ex felt the same way. That didn't mean they couldn't move on, though. In fact, Caussin wasted no time getting back on the field. 
Just weeks after the split was finalized, The U.S. Sun confirmed that the footballer was using Bumble. Indeed, in August 2021, Kramer shared on her "Whine Down" podcast that someone had DM'd her photos of Caussin with a mystery woman. "It was the first time that I had seen him with someone else," she shared, noting how weird and emotional it was. "In the moment, you're like, 'Why wasn't I enough?'" As hurtful as that was, perhaps the lowest blow came in the way Caussin appeared to shade his ex in his dating profile, writing, "As long as you are a nice and genuine person who doesn't allow social media to dictate who you are or what you are we'll get along just fine." Ouch.
Since then, Caussin has managed to keep his romances under wraps and avoid tabloid coverage of his dates. As for Kramer, she went Instagram official with Scottish soccer coach and former North Carolina FC player Allan Russell in January 2023.
Inside Mike Caussin's struggle with sex addiction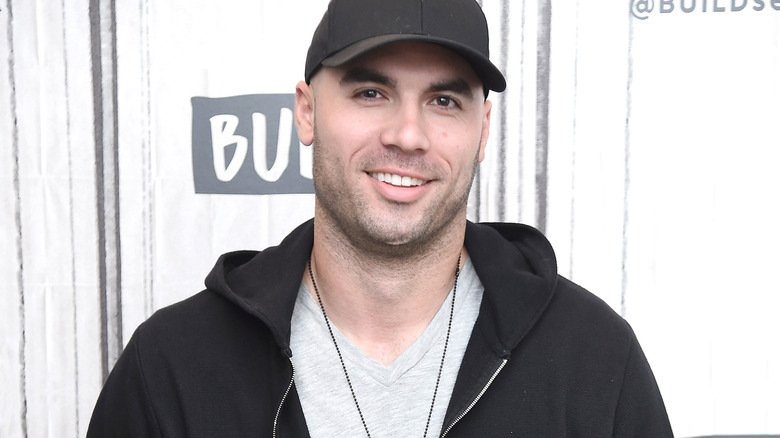 Gary Gershoff/Getty Images
While we don't know much about Mike Caussin's current dating life, we do know his past relationship with Jana Kramer was marred by struggle. A struggle he is likely still fighting. The couple originally announced they were separating in 2016 as the football star entered rehab. He sought treatment for sex addiction and while he and Kramer eventually reconciled, renewed their vows in 2017, and welcomed son Jace Joseph in 2018, the road to recovery wasn't easy. As Caussin admitted in 2019 on his and Kramer's podcast (via People), he had relapsed and was only a year sober. "I spent essentially 29 whole years thinking or living a different way and then all of a sudden you shock your system, you say no, you're actually supposed to think of things this way," he said. "For people just to flip the switch immediately, that's few and far between." However, he shared that while he had cheated back in 2016, he hadn't been physical with anyone else since.
Jump to 2020 and the couple published a self-help book titled, "The Good Fight: Wanting to Leave, Choosing to Stay, and the Powerful Practice for Loving Faithfully." As Caussin told People, "We learned from clinical professionals that we've had in our lives steer us in the right direction" and they wanted to share that knowledge. Unfortunately, Caussin's infidelity — Kramer later told Red Table Talk he had been with over 13 women — pushed Kramer to ultimately file for divorce in 2021.