Glee's Dianna Agron Finally Addresses Those Rumors About Dating Taylor Swift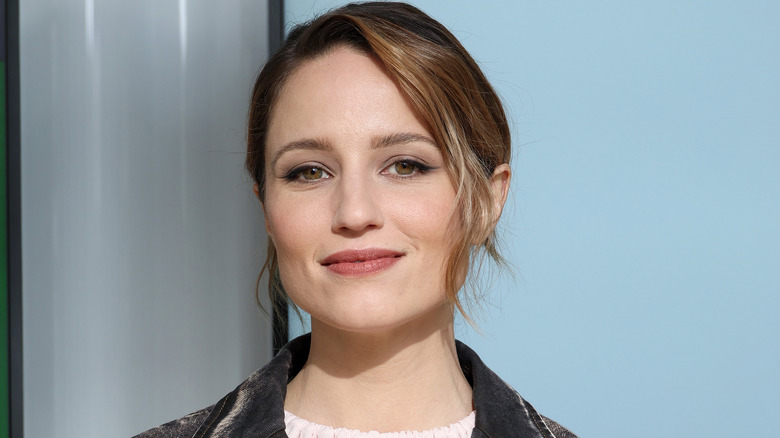 Pascal Le Segretain/Getty Images
Dianna Agron is shaking off all those wild rumors about her and her gal pal Taylor Swift.
The members of Swift's famous girl squad are ever-changing, but once upon a time, Agron was a core part of it. The "Glee" star and the "Anti-hero" singer were the best of friends back in the early 2010s, with Swift even dedicating one of her albums to the actor. "ASHLEY DIANNA CLAIRE SELENA," she wrote in her notes for the hit track "22," alluding to her close circle of friends: Ashley Avignone, Agron, Claire Kislinger, and Selena Gomez. According to fans, they were the original members of the Swift Squad before it even became a thing.
Swift and Agron were so close back then that the singer even threw the "As They Made Us" actor a massive blowout for her 26th birthday—a circus-themed one at that! "The most magical night at @DiannaAgron's circus themed birthday party!" Swift tweeted at the time. And while it didn't seem anything was going on between the blonde beauties other than friendship, it didn't stop fans from speculating if some sparks were flying. According to Agron, however, the relationship was completely platonic.
Dianna Agron and Taylor Swift are just friends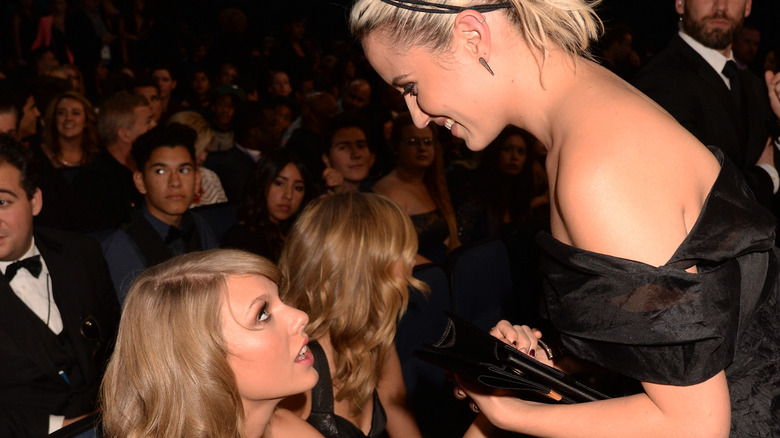 Jeff Kravitz/ama2014/Getty Images
It's unclear where the Dianna Agron and Taylor Swift dating rumors started, but even Jimmy Kimmel questioned it at some point. In 2012, the host put Agron in the hot seat on his show and asked if she was ever interested in dating the pop star. "Wouldn't that be juicy?" Agron quipped at the time, per Us Weekly.
Years later, Agron finally cleared the air that #SwiftGron was merely an internet fabrication. "That is so interesting," she told Rolling Stone of the speculations. "I mean, there have been many stories about my dating life that are so wildly untrue. That's funny." She even noted that "22" was not inspired by her. "Oh, if only!" she added. "That's more because of a friendship than being the inspiration for the song. But I would not be the person to ask about that. I cannot claim that!"
As to who Agron is really dating? E! News reported that she is romantically linked to artist Harold Ancart following her split from Mumford & Sons' Winston Marshall. Meanwhile, Swift is rumored to be dating The 1975 frontman, Matty Healy. "Taylor and Matty like each other. Taylor has a crush on Matty and they are having a good time hanging out," a source dished to ET. "Matty also thinks Taylor is awesome and incredibly talented, too. They dated briefly in the past."