Are Dianna Agron And Taylor Swift Still Friends?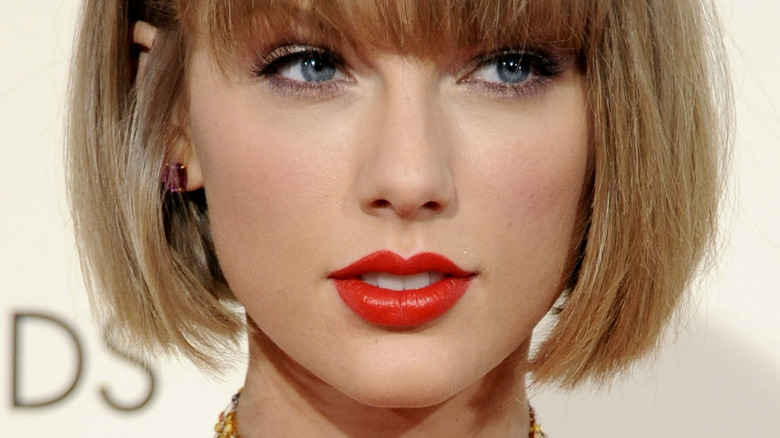 Shutterstock
For someone as seemingly lovely and sociable in the current music scene as Taylor Swift, fans have wondered if the singer has Dianna Agron's name in red, underlined or if Agron's name is even on that list at all. While Agron was once a member of Swift's infamous squad, the "Glee" alum has all but disappeared from Swift's star-studded Instagram account and other social media.
Taking a trip down memory lane, per Insider, the duo first connected back in 2011, while Agron was at the peak of her career, starring as popular cheerleader Quinn Fabray on "Glee." Further cementing her status as one of Swift's BFFs, Agron's first name was even reportedly included in one of Swift's liner notes that teased the cheerful smash single "22" off her fourth studio album, "Red." 
The pair was inseparable back in 2012, celebrating Agron's 26th birthday together with a circus-themed party in April of that year, per E! News. Their adorable friendship even led to a Jimmy Kimmel interview where Agron was confronted about rumors involving a love triangle she was allegedly in with Swift and professional football star Tim Tebow. After shutting down the gossip, Agron playfully added, "Wouldn't that be juicy? Hi, Taylor" before blowing a kiss to the camera.
The two stars were obviously pretty close in the early 2010s, but where do they stand these days?
Is Dianna Agron a Swiftie?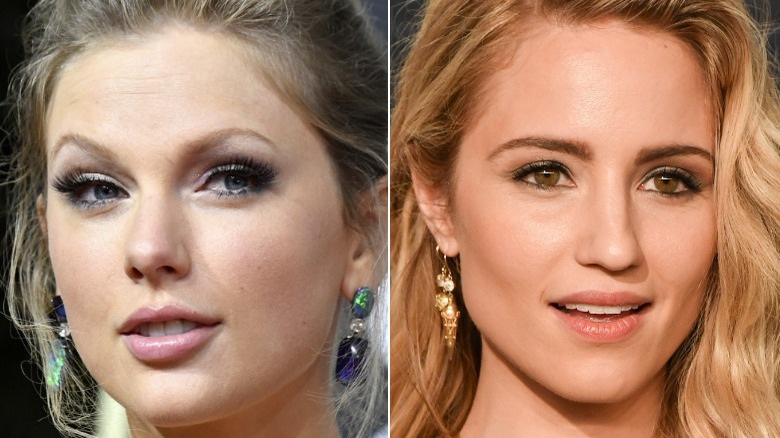 Frazer Harrison, George Pimentel/Getty Images
Taylor Swift's girl gang reigned supreme for a while — who could forget the iconic "Bad Blood" music video or that MTV VMAs red carpet moment — but the singer's infamous squad disbanded quite sometime ago. While Swift's definitely remained close with some of the members of her squad over the years (hi, Selena Gomez), others friendships, like her friendship with Dianna Agron, have seemingly got lost in translation.
Agron and Swift's public outings and online connections have dwindled in recent years, with Agron moving on to smaller projects and Swift continuing to change the music game. Still, per What's Trending, eagle-eyed Twitter users seemingly caught the "Glee" alum listening to "cardigan" from Swift's 2020 album "folklore." 
While the jury might be out on the status of their friendship these days, we would be lying if we said that adorable moments like that aren't supplying us with new hope!