Guy Pearce Addresses 'Handsy' Kevin Spacey Remarks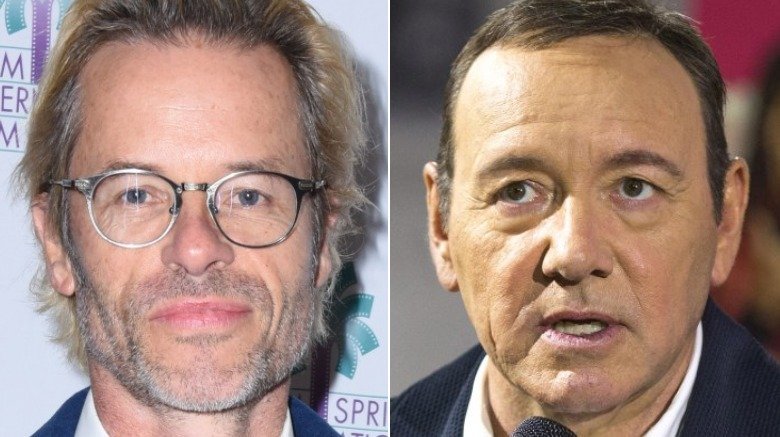 Getty Images
Guy Pearce is setting the record straight on his recent comments.
On Saturday, July 7, 2018, the 50-year-old actor released a statement to Australia's Fairfax Media after accusing Kevin Spacey of being "handsy" while filming 1997's LA Confidential.
"I very much understand that it's too sensitive a topic to be brushed off," Pearce stated, noting that, while he'd been made to feel uncomfortable on set, he hadn't been sexually assaulted (via The Sydney Morning Herald). "I addressed and handled the situation when it took place, hence my regret at making it public now."
As Nicki Swift previously reported, the Iron Man 3 star initially opened up about his experience working with Spacey during an appearance on the Australian talk show Interview early last week. "Tough one to talk about at the moment," Pearce said at the time, while calling his former co-star an "amazing" and "incredible" actor. Admitting he'd had a "slightly difficult time" working with Spacey, he added, "He's a handsy guy." 
While Pearce did not elaborate on his account, he went on to refer to previous sexual misconduct claims made against Spacey, noting, "Thankfully I was 29, and not 14."
Anthony Rapp of Star Trek: Discovery was the first of several men to come forward with allegations against the American Beauty star in October 2017. During a Buzzfeed exclusive, the Broadway star accused Spacey of sexually assaulting him when he was just 14 years old at a party held at Spacey's New York City apartment in 1986. At the time, Spacey would have been 26.
Shortly after the allegations hit, Spacey faced major backlash after coming out as gay in his public apology to Rapp. "I honestly do not remember the encounter, it would have been over 30 years ago," the 58-year-old stated at the time. "But if I did behave as he describes, I owe him the sincerest apology for what would have been deeply inappropriate drunken behavior, and I am sorry for the feelings he describes having carried with him all these years."
Netflix later cut ties with the House of Cards star after members of the show's crew accused Spacey of sexual harassment and assault. 
At the time of this writing, Spacey has yet to publicly comment on Pearce's recent remarks. He is just one of many powerful men in Hollywood, most recently including Chris Hardwick and Morgan Freeman, to face sexual misconduct allegations after disgraced film producer Harvey Weinstein was accused of sexual harassment, sexual assault, and rape last fall.