Why Gwyneth Paltrow Refused To Get Romantic With Leonardo DiCaprio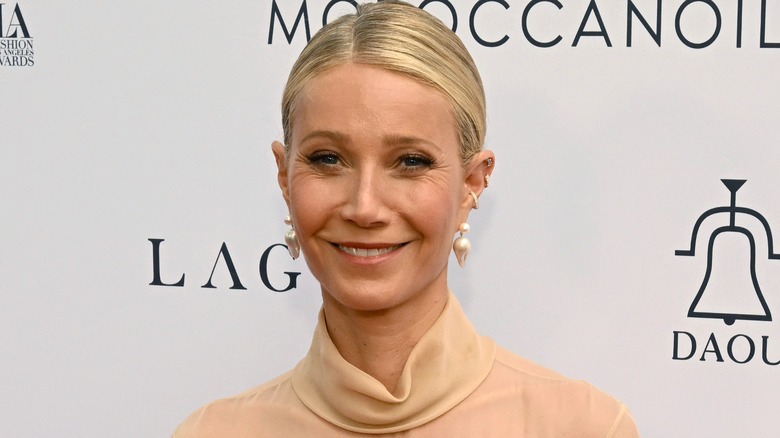 Michael Kovac/Getty Images
Gwyneth Paltrow could have been the Rose to Leonardo DiCaprio's Jack Dawson if she didn't decline the chance to star in "Titanic."
It's hard to imagine anyone other than a young Kate Winslet doing a balancing act on a single wooden door frame in the middle of the Atlantic Ocean, but it could have been the "Goop" founder if she didn't pass on the opportunity. Speaking on "The Howard Stern Show" in 2015, she revealed that she was aware of the speculation that she "turned it down," adding that she was "really in contention for it" and that she was "one of the last two" choices for the role. While she didn't confirm whether she had really rejected the project or if director James Cameron had simply opted for Winslet to fulfill the part, Paltrow wasn't particularly regretful about how it ended up. "I look back at the choices I've made and think, 'Why the hell did I say yes to that? And no to that?' And you know, you look at the big picture and think: There's a universal lesson here," she said. "What good is it to hold onto roles?"
Another thing that she turned down? The chance to date Di Caprio — in real life. We guess there's no universe where Paltrow and the "Inception" actor would ever be romantically linked!
Gwyneth Paltrow knew Leonardo DiCaprio was a ladies' man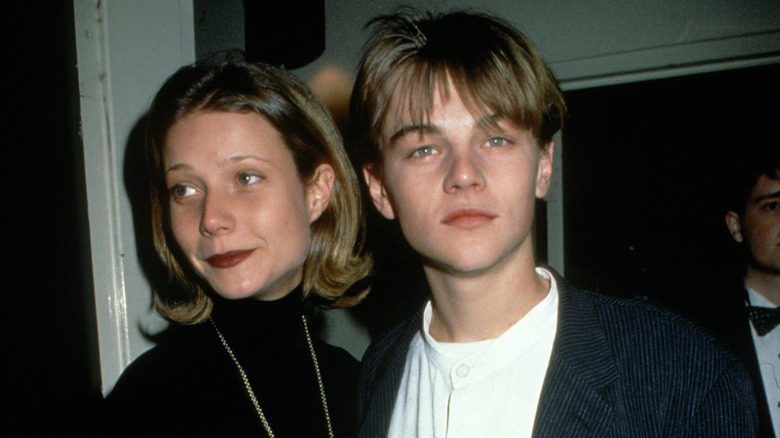 Images Press/Getty Images
Gwyneth Paltrow didn't want to give Leonardo DiCaprio a chance to draw her like one of his French girls. In a revelatory interview on the "Call Her Daddy" podcast, the actor-turned-entrepreneur dished that once upon a time, DiCaprio made a move on her, which she ultimately rejected.
"Nope, never made out with Leo," she divulged. "He tried back in the day. But he was already like, you know, he was very loose with the goods from when he was 19." What Paltrow was trying to say was she knew DiCaprio was a walking red flag, so she made the preemptive decision not to get herself involved in case things turned out ugly.
But just because she rejected DiCaprio's advances doesn't mean they weren't friends. In fact, she once revealed that she often hung out with the star when they were younger and that he had been a huge influence on her decision to live healthier. "He was vegetarian and he'd talk about how dirty meat is and how bad factory farming is. I haven't eaten red meat in 20 years and although Leo's not totally responsible he definitely planted a seed," she told The Guardian in 2013. "When I turned seriously macrobiotic, it coincided with my father having been diagnosed with cancer [in 1999]. I felt I could heal him by proxy." Is DiCaprio a shareholder of Goop, too?
Gwyneth Paltrow on her high profile romances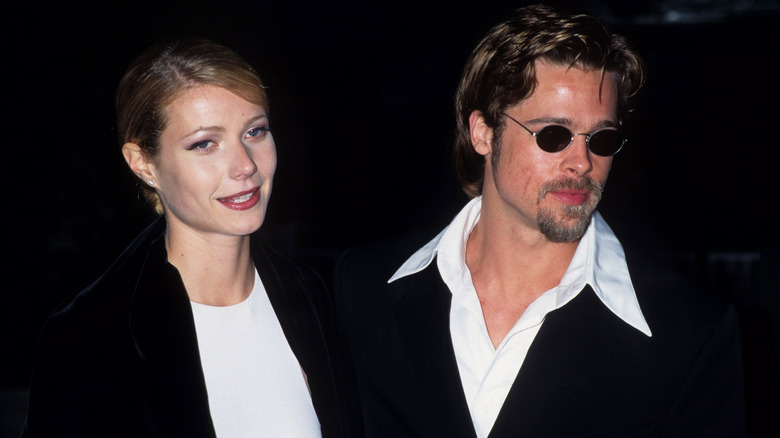 Kevin.mazur/Getty Images
Gwyneth Paltrow is the type to tell it like it is. Apart from her revelation about Leonardo DiCaprio, she has also shared surprising things about her famous exes. For instance, she once made the eyebrow-raising admission that she considers her ex-husband, Coldplay frontman Chris Martin, her "brother." After their "conscious uncoupling" in 2014, she told "Today" they were able to turn their relationship into a healthy co-parenting set-up and that they have learned to be friendly around each other. "He's like my brother. You know, he's my family. I love him."
She's had spicier takes, too, like spilling how her exes were in bed. On the "Call Her Daddy" podcast, she shared that her exes, Brad Pitt and Ben Affleck, were "good kissers," but they fared differently in the sex department. Affleck, apparently, was "technically excellent," while Pitt was "like the sort of major chemistry, love of your life, kind." She also admitted that she was at fault for her split from Pitt back then. "I wasn't ready, and he was too good for me," she confessed. "I didn't know what I was doing."
The good news is after everything, Paltrow is on good terms with all of her past lovers. When a fan asked via Instagram Story if she was friends with her past romances, she said: "pretty much." Sometimes, that's all you could really hope for.