The Supposed Reason Kim Zolciak's Housewives Spinoff Don't Be Tardy Was Canceled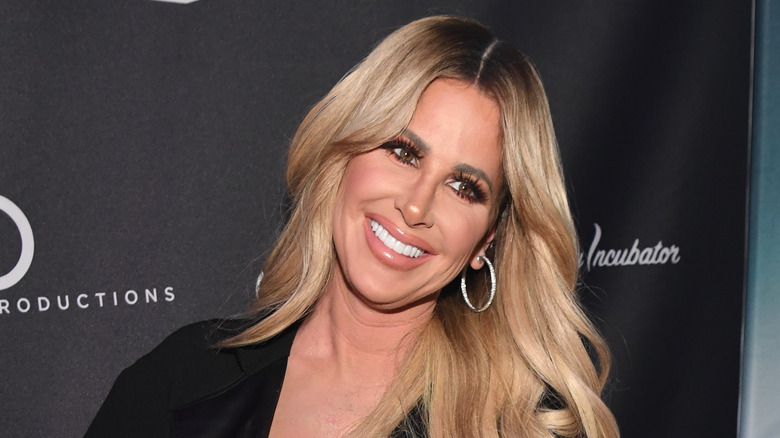 Paras Griffin/Getty Images
Kim Zolciak may have found fame in 2008 on "The Real Housewives of Atlanta," but fans know her better for landing her own spinoff named after one of her songs — "Don't Be Tardy." As most of us know, Zolciak starred in "RHOA" from 2008 to 2012 and she returned for a few episodes of the series' tenth and final season. There's no doubt that Zolciak became a fan favorite, and not too long after she left "RHOA," she stayed with Bravo, signing on with her family and then-husband, Kroy Biermann, for "Don't Be Tardy." The series aired from 2012 to 2020, and viewers saw a ton of milestones in Zolciak's life, including the births of some of her children.
Sadly, the show didn't last forever, and after eight seasons, Bravo decided to pull the plug on the series. "We have enjoyed watching the incredible journey of Kim, Kroy, and their entire family, who grew up right before our eyes. We are so thankful to have had the opportunity to share their life and all the touching moments with our audience," the network said, via Us Weekly. After the series ended, the family teased another reality show, making viewers think that they had not seen the last of the Biermann crew. 
But after eight seasons on the air and learning plenty about Zolciak, her husband, and their six children, were viewers and execs starting to get sick of the Zolciak/Biermann crew? That's certainly what it seemed like! 
Don't Be Tardy ran its course on Bravo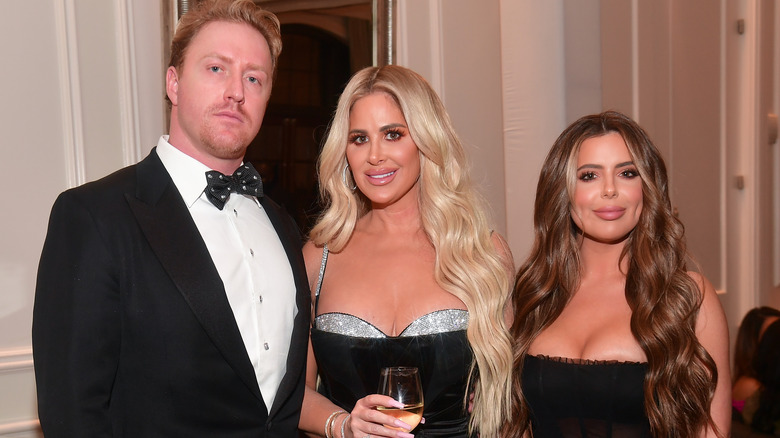 Prince Williams/Getty Images
While many fans felt disappointed with the decision to axe "Don't Be Tardy" from Bravo, the star behind the camera felt good about how things ended. A source close to the situation reveals that it was a mutual decision between the network and Zolciak and Co. "Kim's not sad about "Don't Be Tardy" ending. Yes, it's emotional because of how long her family filmed the show and all the memories they created, but she sees this as a positive change," an insider told Us Weekly in 2021, following the show's cancellation. "She feels like she's finally free after a 13-year-long relationship to do other projects she's wanted to do." The source also called the decision to end the series "perfect timing" since most of the storylines had run their courses. In addition, Zolciak was happy to be able to focus on other aspects of her career. "She has a lot more time now to focus on building her brand," the insider added.
Following the show's cancellation, Zolciak and Biermann's reps also issued a statement via Variety, thanking NBC Universal, Bravo, and fans for their support along the way. "In times of significant growth there are steps that have to be strategically taken, but rest assured, you will see the Biermann family on your TV screens again very soon." We haven't seen the family back on TV yet, but their current financial woes have been garnering plenty of headlines. 
Inside Kim Zolciak's reality TV-worthy drama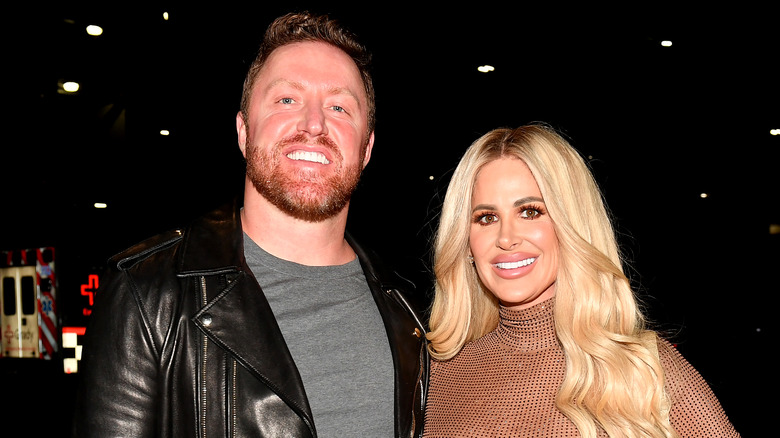 Paras Griffin/Getty Images
Kim Zolciak and her husband, Kroy Biermann, may never have gotten the reality show they talked about, but this year, they've had more than enough drama for one! In late April, news broke that the famous reality couple was parting ways and ending their marriage after 11 years together. At first, many outlets reported that Zolciak pulled the plug on the marriage, but according to the New York Post, Biermann decided to end the marriage. The filing says that the former NFL star separated from Zolciak "on the ground that the marriage is irretrievably broken, thereby entitling Petitioner to a divorce under Georgia law." In addition, he asked to "seek the temporary and permanent sole legal and sole physical custody" of his four younger children, whom he shares with Zolciak.
And as if that was not worthy of a Bravo storyline in and of itself, maybe the fact that the pair are also in serious financial trouble is. According to Page Six, Zolciak and Biermann are way behind on their taxes and owe a whooping sum of $1.1 million to the IRS. In addition, they also owe $15,000 to the state of Georgia from unpaid taxes in 2018.
Bethenny Frankel has already slammed the pair for falling behind on their taxes, and there's no doubt that people have been buzzing about it. So, maybe Bravo needs to consider a new reality show for the famous former couple as this stuff is made for TV.