Mike Tyson Fuels Speculation About Jamie Foxx's Hospitalization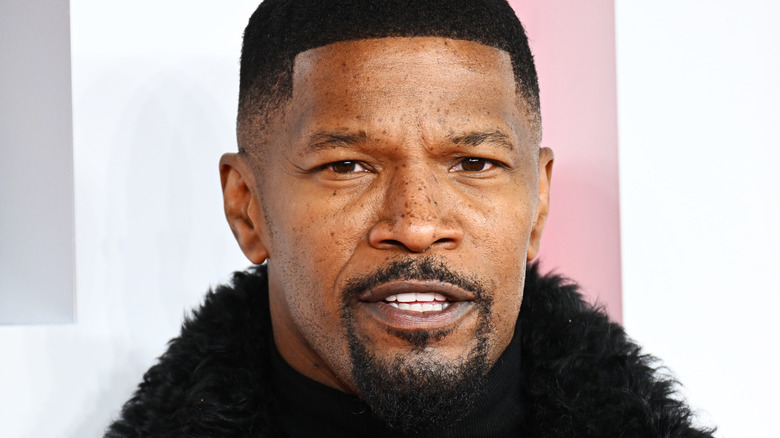 Joe Maher/Getty Images
Jamie Foxx's health took a sudden turn in 2023. On April 12, news broke that Jamie had been hospitalized in Atlanta, where he was shooting his highly anticipated movie, "Back in Action," with Cameron Diaz – which also happens to mark her return to acting. "We wanted to share that, my father, Jamie Foxx, experienced a medical complication yesterday, (April 11). Luckily, due to quick action and great care, he is already on his way to recovery," Jamie's daughter, Corinne Foxx, wrote on behalf of her family in a statement on her Instagram page. "We know how beloved he is and appreciate your prayers. The family asks for privacy during this time."
After the news broke, fans wondered what exactly happened to Jamie and the seriousness of his condition. Several of Jamie's famous friends shared Instagram posts to wish the actor well, including Jennifer Hudson. "Lifting my friend @iamjamiefoxx and the Foxx family up in prayer ! We pray for healing in Jesus' name! Sending u all the love in the world, Jamie!!!" she wrote in a caption accompanied by a photo of the star.
In May, TMZ reported that Foxx had traveled to Chicago to receive care at one of the top rehab centers in the country. The outlet reported that the facility specializes in several medical issues, including stroke recovery and rehab for traumatic brain injuries. We can only speculate what happened, but Mike Tyson may have finally spilled the beans.
Mike Tyson may have just revealed Jamie Foxx's top-secret medical condition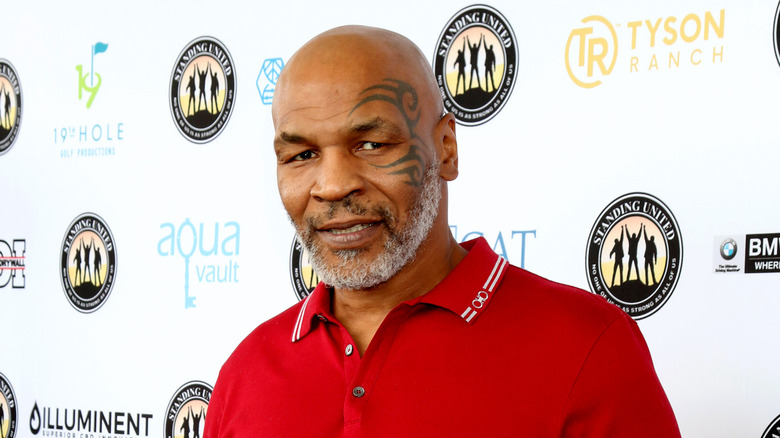 Kathy Hutchins/Shutterstock
While much of Jamie Foxx's hospitalization remains a mystery, Mike Tyson may have shed some light on the actor's health issues. The star appeared on the "PBD Podcast," where he spoke about many topics, including Jamie's mysterious health issues and hospitalization. "He's not feeling well. They said a stroke," the boxer claimed before retracting his statement a bit. "I have no idea what happened to him," Tyson added. He also shared that he saw him at a restaurant in Los Angeles before Foxx's hospitalization, and he "looked really good."
Tyson then reminded listeners that life is fragile. "Hey, listen, we can't anticipate our next breath. We don't know when we are gonna die," he said. "After we leave, this bad stuff can happen." In addition, the boxer commented on the fact that Jamie's family has kept the star's health under wraps. "If we don't know about it by now, they don't want us to know," Tyson stated.
Jamie's daughter, Corinne Foxx, has been keeping fans somewhat updated on her father, and recently, she shot down claims that her dad was doing poorly and family members were "preparing for the worst." Corinne wrote, "Sad to see how the media runs wild. In fact, he was playing pickleball yesterday." Corinne also thanked fans for their support while teasing an "exciting work announcement." On May 3, Jamie also shared an Instagram post with fans stating that he felt " blessed" over the outpouring of support.
Jamie Foxx is returning to work soon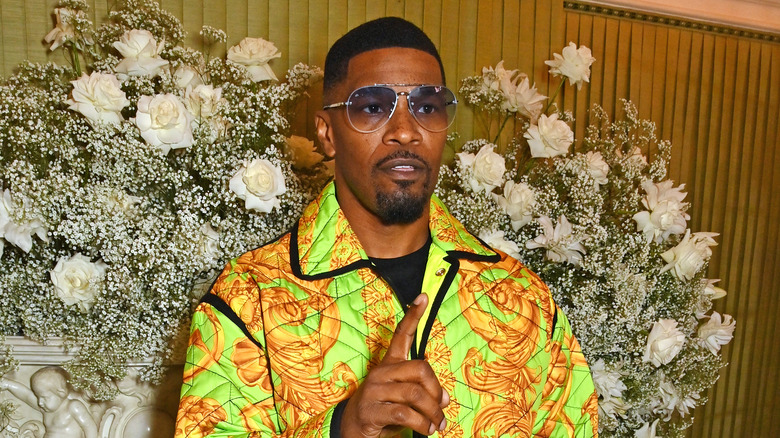 David M. Benett/Getty Images
As confirmed by Corinne Foxx, Jamie Foxx's recovery is going just fine. So much so, that the actor is apparently getting ready to make his big comeback. Taking to Instagram on May 15, Corinne announced that she would be hosting a new Fox show alongside her father. "WE ARE FAMILY coming 2024! The Foxx Family is headed back to our home on @foxtv & we can't wait for this new show!" she captioned the post. In a separate statement to the New York Post, Jamie and Corinne expressed their excitement while sharing what they hope to achieve with the game show. "We hope this show brings as much fun to audiences at home as we've had creating it when it premieres next year," they told the outlet.
Prior to "We Are Family," the Foxxes worked together on Fox's musical game show "Beat Shazam," with Jamie serving as host and Corinne as a DJ. In addition, the father-daughter duo have also collaborated on a number of past projects including "Below the Belt," a documentary following the struggles of women living with endometriosis. But despite quipping about Jamie embarrassing her, Corinne enjoys nothing more than teaming up with him. "He's like a big kid, so it's a good time. It's not like working with an old man," she said in 2019, per Yahoo!.
Similarly, as with many Hollywood stars, Jamie couldn't be happier to see Corinne following in his footsteps. "I'm just happy about this, happy to see her, what's she's doing," he told Extra in an interview. "To see this, watching our little ones picking it up and doing their thing!"