Kroy Biermann's Claim About Kim Zolciak's Mental State Turns Nasty Divorce Up A Notch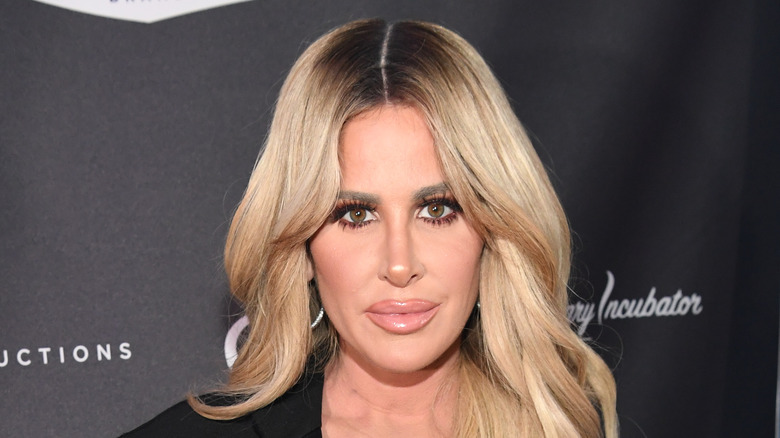 Paras Griffin/Getty Images
Buckle up, folks, because Kim Zolciak and Kroy Biermann's divorce is shaping up to be something out of a made-for-TV movie or, ahem, reality show. Initially, outlets began reporting that Zolciak filed the divorce paperwork to end her 11-year marriage to Biermann in early May, but it later came to light that Biermann made a move first. The New York Post reports that the former NFL star filed the papers on May 5, requesting several things in the split, including "the temporary and permanent sole legal and sole physical custody" of their children. In addition, Biermann asked for alimony and one of the couple's properties that he purchased in a separate transaction from Zolciak. However, Biermann agreed to divvy up the pair's debt amid their tax drama. The couple owes over $1.1 million to the IRS and a little north of $15,000 to the state of Georgia in back taxes.
Not too long after Biermann filed the divorce paperwork, TMZ reported that Zolciak made a surprise move of her own. The mother of six asked a judge to order a drug test for Biermann after alleging that he's been smoking marijuana. According to the court docs, Zolciak has seen Biermann smoking marijuana, and is worried about their children's safety while under his care. Specifically, she asked for a five-panel hair test to check for marijuana use and requested Biermann refrain from cutting his hair until then. 
Now, Biermann is clapping back with a claim of his own.
Kroy Biermann has major concerns for Kim Zolciak and his kids' well-being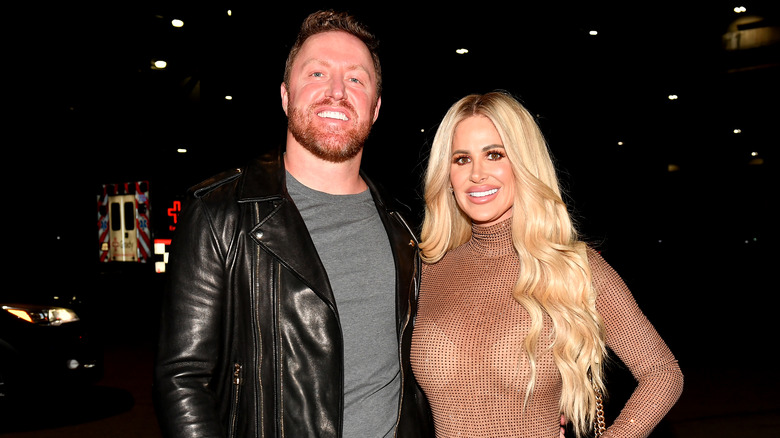 Paras Griffin/Getty Images
Kroy Biermann and Kim Zolciak's divorce is starting to get messy! Radar Online dug up some of the court documents in the couple's legal battle, and a lot more drama is coming to light. Biermann has requested that a medical professional evaluate Zolciak since she's reportedly "presented very troubling behavior which has accelerated in the months" prior to the divorce filing. According to Biermann, Zolciak has been spending a ton of time (and cash) gambling and playing "other games of chance." The papers also allege that "this compulsion has financially devastated the parties. [Kim's] time is so consumed with online gambling that she is unable to properly care for the children." Ouch! But it doesn't stop there. Biermann is also asking for an evaluation, because he wants to see if a medical professional thinks there could be some other underlying issues like depression, bipolar disorder, or several other mental illnesses. 
Amid all of the drama in her life, Zolciak still made sure to celebrate her birthday in style. The "Don't Be Tardy" star shared photos and videos on her Instagram feed that saw her having a good time with pals, including "Long Island Medium" star Theresa Caputo. Interestingly enough, the photos and videos captured Zolciak wearing her massive wedding ring from Biermann as an accessory.
Fans can only wonder how things will pan out in the split between Zolciak and Biermann, and we're sure there will be plenty more drama to come.