Does Jana Kramer's Ex Mike Caussin Get Along With Her Fiancé Allan Russell?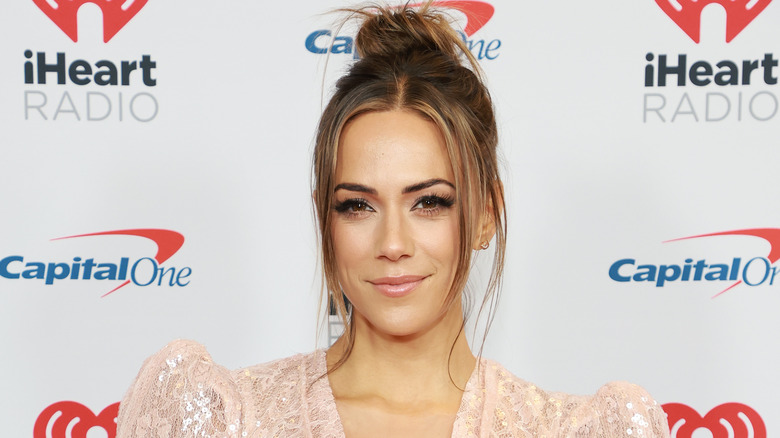 Arturo Holmes/Getty Images
Jana Kramer gave her ex-husband Mike Caussin numerous chances before finally stepping away from their marriage in 2021. The two tied the knot in May 2015 and welcomed their daughter Jolie Rae in January 2016. The following August, Entertainment Tonight reported Kramer and Caussin had separated, with the football player in rehab for unknown reasons. It was later revealed that the two had split amid cheating allegations, but they attempted to work on their marriage and welcomed their son Jace in November 2018.
Unfortunately, after several rough patches and more infidelity allegations, Kramer finally walked away from her marriage for good and finalized the divorce in July 2021. "Today has not been easy and I didn't know if I would even say anything. If I'm honest I had no idea how I would feel. Relieved? Sad? But I got the 'final' call that I'm officially divorced and the tears came," the actor-singer shared on Instagram. Kramer continued, "This isn't the end...it's just the beginning of my story and I'm excited, hopeful, and ready to continue the healing so I can be stronger, and love deeper."
Kramer has since moved on with Scottish soccer coach Allan Russell, and although she initially stated on her "Whine Down with Jana Kramer" podcast that she didn't "know if this is my forever person," Kramer's engagement to Russell says otherwise. But how does her new fiancé get along with her former husband?
Allan Russell gets along great with Jana Kramer's whole family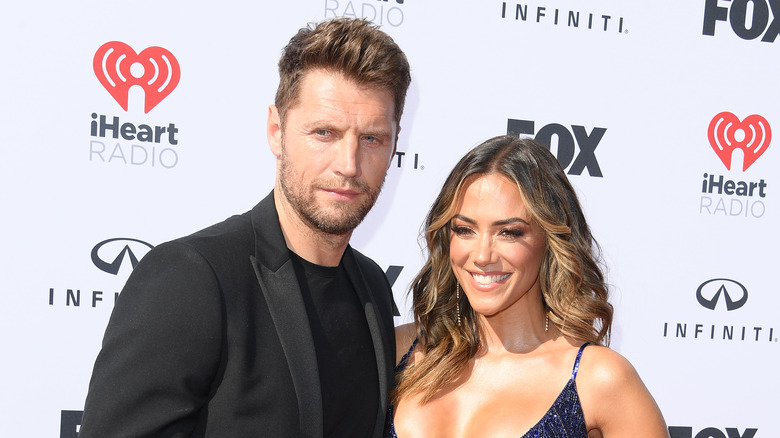 Steve Granitz/Getty Images
There was a time when Jana Kramer was having a hard time co-parenting with her ex-husband, Mike Caussin. "It's really hard to do when you have that betrayal and you want to be angry, but I have two beautiful children that don't deserve that energy," she told People, adding how she would cry in the car or "just scream" after dealing with Caussin.
These days, she revealed things have gotten to a place where she and her ex are amicable with each other — and he's fine with Kramer's fiancé Allan Russell being around. "It's great. We're at soccer games and it's so cool. It's very full circle. All the dust has settled and it's becoming whole again," she told Us Weekly. 
The "Voices" singer shared that her two kids with Caussin, Jolie Rae and Jace, love Russell. "It's so sweet. Obviously, my ex met him too. And everyone just gets along really well. It's a really beautiful thing. Things can turn around and it can be beautiful," she gushed. While Russell is fully entrenched in Kramer's family now, the "One Tree Hill" star once felt hesitant about introducing him to her ex and kids.
Jana Kramer and Mike Caussin had one deal when it came to new relationships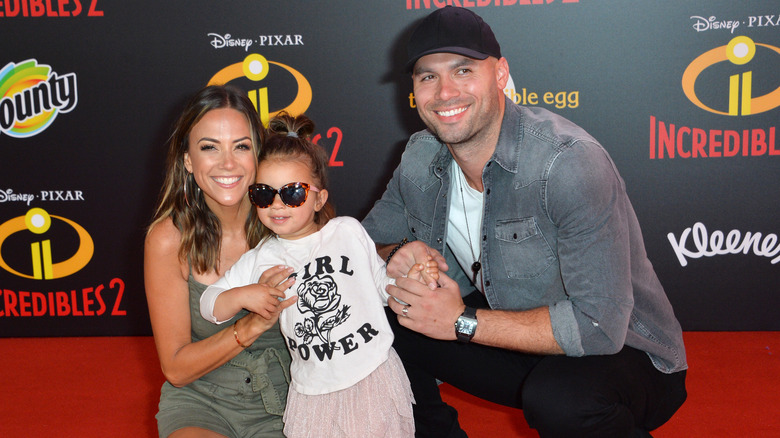 Featureflash Photo Agency/Shutterstock
Following their divorce, Jana Kramer and Mike Caussin agreed on one thing: that they would only introduce their kids to a new partner if they were serious about them. "I won't want to meet someone's kids or introduce my kids to anyone until we're in a serious relationship. I think it's important to really, like, be solid in the relationship. Mike and I are really good with that. We've been [keeping an] eye on that. It needs to be, like, something serious," she shared with Us Weekly three months after her divorce was finalized.
Kramer shared on "Whine Down" that while she was "terrified" of blending her family with Allan Russell and his kids, she saw a possibility in the future. I've done a really good job at not introducing the kids to people. And obviously, they haven't met the new boyfriend. Having said that, the boyfriend and I are talking about future things," she revealed.
Things are apparently going well between Kramer and Russell, as well as well as the singer and her ex-husband. The "I Won't Give Up" singer told People, "We're doing a really good job and I'm really proud of how we're able to co-parent. I think the first year was really tough, but I think now we're able to put our issues aside and then just come together for the kids because, at the end of the day, they're the most important things to us."