Is Scott Disick Still Dating Kimberly Stewart?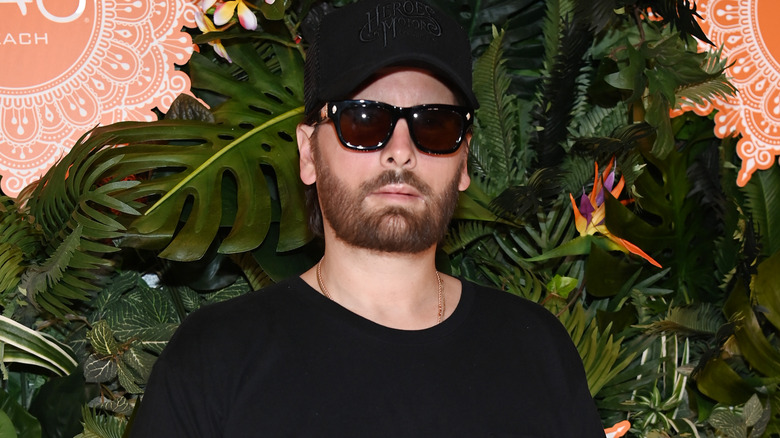 Denise Truscello/Getty Images
Scott Disick's personal life hasn't exactly been perfect since his split from Kourtney Kardashian. For one, he's had to make some sad changes following Kourtney's wedding, but Kardashian drama isn't the only thing he's had to contend with. Disick just can't seem to catch a break in his own love life, which has left fans wondering if he's looking for love in all the wrong places. After all, his idea of an age-appropriate relationship had everyone cringing when he proclaimed on "The Kardashians" in 2022 that he needs to be with someone at least in their late twenties in order to feel like they're on the same page.
Indeed, it seems Disick has a real preference for dating younger and the large age gaps may be one of the reasons why he can't seem to find a serious union. Since his relationship with Kardashian, the Talentless designer has been linked to a slew of young models and appears to have only had one serious relationship in the past eight-plus years. But could Kimberly Stewart, the daughter of singer Rod Stewart, change all that? A source told ET in 2022 that theirs is a strong match because "they really are close, good friends, and have known each other for a while." But is that enough, and are they even together anymore? Here's everything we know.
Are Scott Disick and Kimberly Stewart still together?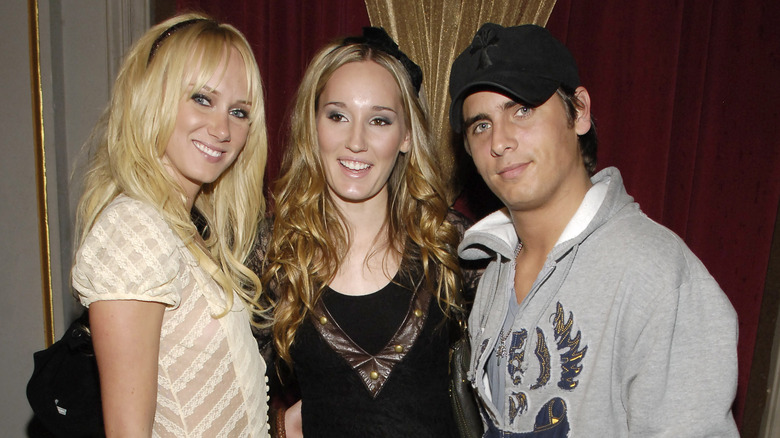 Jamie Mccarthy/Getty Images
Scott Disick and Kimberly Stewart had known each other for over a decade when they took their relationship to the next level in 2015. According to one source who spoke with Us Weekly that September, they got together a few times after his split from Kourtney Kardashian, but it was just a fling. It seemed like an odd pairing, given that Kourtney and Kimberly had been friends for ages and that Kimberly's brother, Sean Stewart, is one of Disick's best friends. That may be why Kimberly's mother, Alana Stewart, adamantly denied the rumors, telling People there was nothing romantic there and that Kimberly and Sean are just old friends of Disick and Kardashian.
Well, jump to August 2022 and MailOnline spotted Disick and Kimberly out on a date. A source told ET that the Kardashian clan approved while an insider told HollywoodLife that their daughters, Penelope Disick and Delilah del Torro, were becoming besties. "Kimberly and Scott have managed to keep their relationship out of the spotlight and it has been incredibly refreshing for the both of them," the source said in December 2022. "They have been friends for so long that this entire thing has developed so organically and beautifully." But while they never officially split, it seems the relationship may be over. In February 2023, MailOnline snapped Disick having dinner with his on-again, off-again gal pal, Bella Banos.
Inside Scott Disick's dating history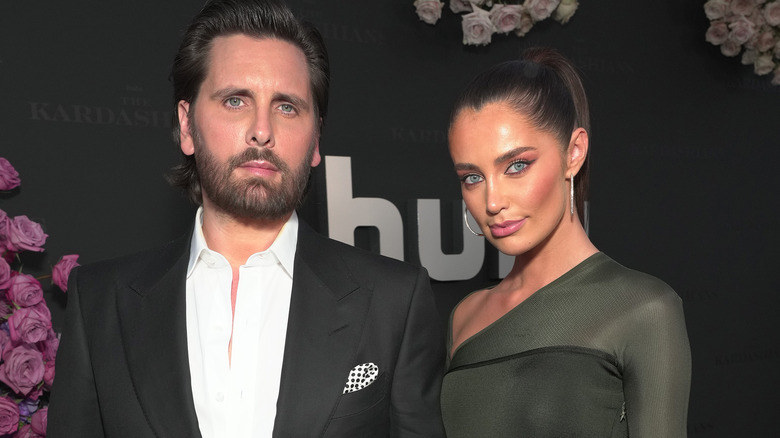 Kevin Mazur/Getty Images
Following his final split from Kourtney Kardashian in 2015, Scott Disick wasted no time getting back into the dating game. That July, he was photographed vacationing in France with an ex-girlfriend, stylist Chloe Bartoli. Jump to March 2016 and he reportedly got together with model Christine Burke, then followed that up with a fling with model Megan Blake Irwin in April. A slew of other model encounters followed, including Jessica Harris in January 2017. 
However, the reality star eventually found a serious relationship with Sofia Richie. The couple was first seen together in May 2017 and went Instagram official that September. Although there was a brief split, they worked out their differences, and by 2018, it seemed Richie was really becoming engrained in Disick's life. That May, a source told People she was getting to know his family and it was a great success. "It helps that Kourtney now trusts Sofia," the insider shared. "The kids are allowed to spend time with her." Unfortunately, it didn't last and they were done for good in August 2020. Disick would later reveal on "Keeping Up With The Kardashians" that Richie gave him an ultimatum, forcing him to choose between her and Kardashian, so he walked away. 
That October, Disick rebounded with model Bella Banos. He was later linked to Amelia Hamlin and Rebecca Donaldson, then went back to Banos in 2023. As always, it's hard keeping up with Disick!