Why Gwyneth Paltrow Parents Weren't Fans Of Her Relationship With Ben Affleck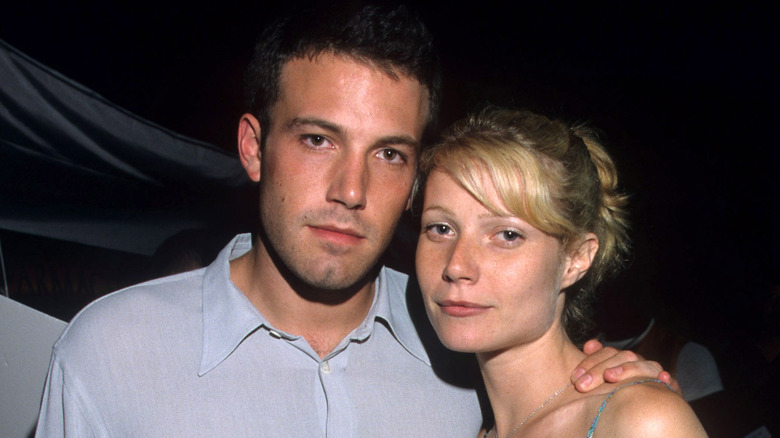 Kevin.mazur/Getty Images
It seems like a lifetime ago, but Gwyneth Paltrow and Ben Affleck were once smitten with each other.
The two A-listers reportedly met in the 90s at a party thrown by now-embattled studio executive Harvey Weinstein. They hit it off and had an on-again-off-again relationship for three years, during which they got the chance to work opposite one another in two films: "Shakespeare In Love" and "Bounce." In a 2000 New York Times profile, Affleck described his then-girlfriend as "funny" and "down-to-earth," while Paltrow gushed that he was "affable and charming and people are sort of drawn to him." And as much as they were lovers, they were great collaborators, too. Apparently, the Goop founder was the one who convinced the "Good Will Hunting" actor to star in "Bounce." Director Don Roos told the outlet: "Gwyneth wrassled him into it. She brought Ben the script and read it through with him. I think he only signed on because she wanted him to."
While Paltrow and Affleck were taken to each other at the time, Paltrow's famous parents — Bruce Paltrow and Blythe Danner – weren't so enthusiastic about their relationship.
Gwyneth Paltrow's parents didn't think Ben Affleck was ready for a serious relationship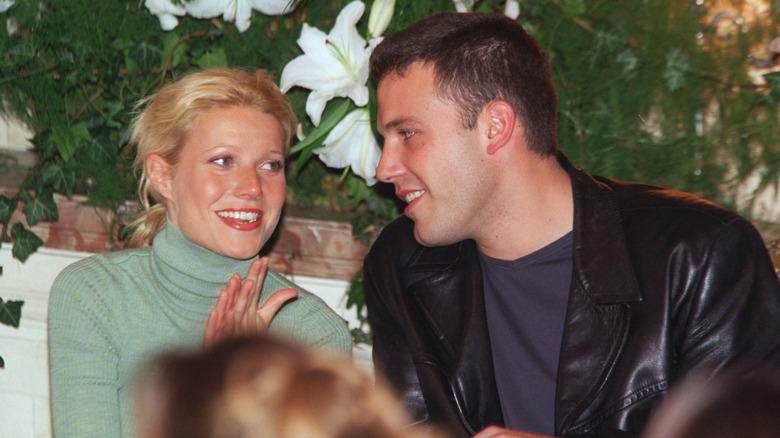 Stephane Cardinale - Corbis/Getty Images
Gwyneth Paltrow got candid about her past relationship with Ben Affleck in an interview on "The Howard Stern Show" back in 2015. At the time, she admitted that while her parents adored the "Argo" actor, they thought he wasn't right for their daughter. "I think they [my parents] appreciated how he's super intelligent, and he's really talented and funny, but he wasn't in a good place in his life to have a girlfriend," the "Iron Man" star confessed. "They loved him, but they were okay with us not being together." Meanwhile, they were downright crushed when she broke things off with Brad Pitt. "[With] Brad, my father, honestly was so sad," Paltrow added, noting that her late father took it the hardest. "My father was so devastated when we broke up," she said. "My father loved him like a son."
It's still not clear what ultimately led to Paltrow and Affleck's split, but during a 2003 interview with Diane Sawyer, Paltrow hinted that Affleck had a lot of issues that he needed to work out on his own. "Ben makes life tough for himself," she divulged. "He's got a lot of complication, and you know, he really is a great guy. So I hope he sorts himself out." Apparently, she never expected that they would be in it for the long haul, either. "I just think we have a very different sort of value system."
Are Gwyneth Paltrow and Ben Affleck friends?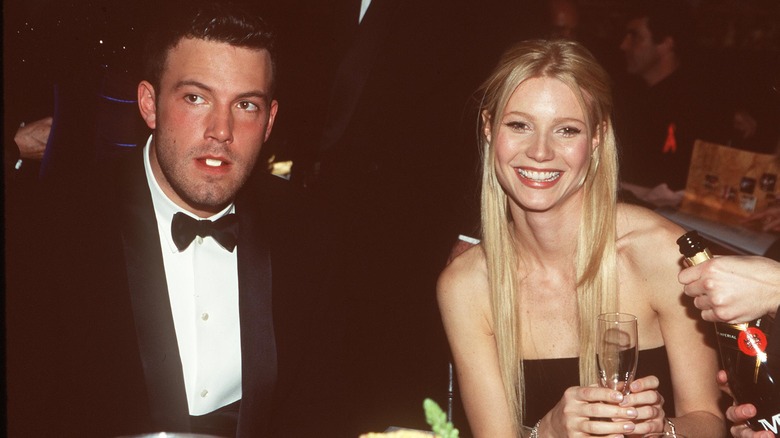 Ron Wolfson/Getty Images
Say what you want about Gwyneth Paltrow's so-called "conscious uncoupling," but she lives by it, and as a result, she's friends with most of her exes. "I really believe in conscious uncoupling," she told a fan via Instagram Stories. "When you spend meaningful time with someone, it's nice to have it morph into friendship. I don't want to have bad blood with anyone, ever (if I can help it)."
In her interview with Howard Stern, she confirmed that they're friendly with each other. "I like him," she said. "I'm still friends with him." Paltrow even extended her congratulations to Affleck when he got back together with Jennifer Lopez. "Love!!! So romantic!!! Very happy for them," the actor-turned-entrepreneur wrote on Instagram.
Of course, as you can expect from Paltrow, she also got real about how Affleck was as a lover in an appearance on the "Call Her Daddy" podcast. She dished that on top of being a good kisser, the "Gone Girl" actor was "technically excellent" in bed.