Demi Lovato Reportedly Released From Hospital, Enters Rehab After Overdose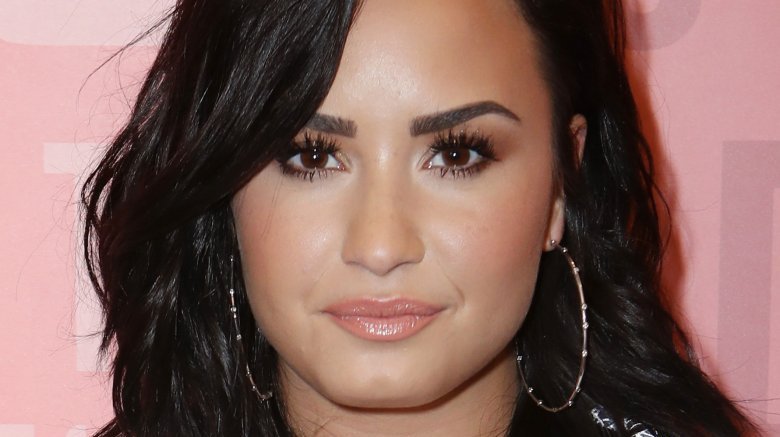 Getty Images
Demi Lovato is seeking professional help nearly two weeks after suffering an apparent drug overdose.
On Monday, Aug. 6, 2018, multiple media outlets reported that the "Confident" singer was released from Cedars-Sinai Medical Center in Los Angeles on Saturday, Aug. 4. According to Us Weekly, Lovato immediately entered a rehab facility outside of California.
As a source cited by Entertainment Tonight claimed, "Her family and team have decided that the best situation for Demi to focus on her sobriety is to check into an in-patient facility. This approach was based on what has worked for Demi in the past, when she lived in an in-patient rehabilitation center over a year."
The insider added that the "Skyscraper" singer, who has a history of drug and alcohol abuse, is "finally ready for a fresh start." The source continued, "Demi understands that every day is a struggle to stay sober, and she's doing everything she can to get back to where she was."
At the time of this writing, it's unclear how long Lovato's rehab stint will be. According to TMZ, her extended stay will reportedly last at least 30 days.
After celebrating six years of sobriety in March 2018, Lovato hinted at a relapse with the June release of her song "Sober." As Nicki Swift previously reported, the 25-year-old singer-songwriter was later hospitalized for a suspected overdose after being found unresponsive in her Hollywood Hills home on the morning of July 24. During her extended hospitalization, she reportedly recovered from multiple health problems stemming from her overdose.
On Sunday, Aug. 5, the former Disney star broke her silence on the matter. "I have always been transparent about my journey with addiction. What I've learned is that this illness is not something that disappears or fades with time. It is something I must continue to overcome and have not done yet," Lovato wrote in part on Instagram, adding, "I now need time to heal and focus on my sobriety and road to recovery. The love you have all shown me will never be forgotten and I look forward to the day where I can say I came out on the other side. I will keep fighting."
Our thoughts are with Lovato during her recovery.
If you or someone you know is struggling with addiction, please call the Substance Abuse and Mental Health Administration's 24/7 National Helpline at 1-800-662-HELP.