Matchmaker: Bill Murray And Kelis' Hardships Ignite Unexpected Chemistry - Exclusive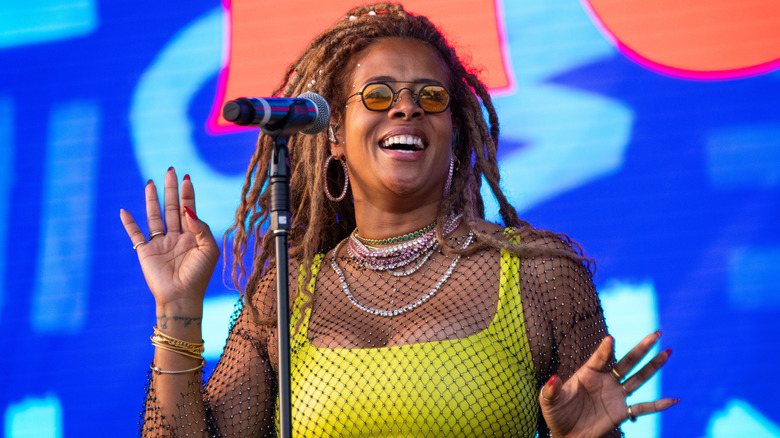 Joseph Okpako/Getty Images
A matchmaker has a plausible theory as to why Kelis brought Bill Murray to her yard.
In case you haven't heard, the "Milkshake" singer and the "Ghostbusters" actor apparently have heart eyes for each other. The U.S. Sun reported that Murray has been seen attending a couple of Kelis' shows, with a source dishing that they have been "getting close for a while." While it's still not clear when and how they met, the insider said they likely have a unique bond brought about by "recent bereavements," considering both of them had partners who recently passed. Kelis' second husband, Mike Nora, died of cancer in March 2022, while Murray's ex-wife, Jennifer Butler, died in January 2021.
This bizarre dating news comes on the heels of Murray causing production of the film "Being Mortal" to be suspended due to him exhibiting "inappropriate behavior" on-set, according to Deadline. Murray, for his part, chalked it up to having a "difference of opinion" with someone on-set. "I did something I thought was funny and it wasn't taken that way," he told CNBC. Now, months after said controversy, it looks like he's keeping busy with a new lady — but a matchmaker exclusively told Nicki Swift it's not bound to last long.
Matchmaker says Kelis and Bill Murray are 'just having fun'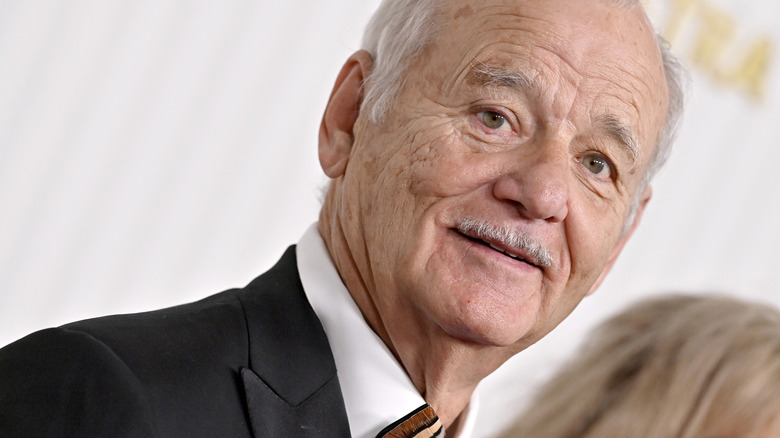 Axelle/bauer-griffin/Getty Images
Millennial and Gen X-Boomer summer romances in Hollywood have something in common, or so it seems. Just as sources (or maybe just Tree Paine?) claimed that Taylor Swift and Matty Healy were never anything serious, Susan Trombetti, matchmaker and CEO of Exclusive Matchmaking, exclusively shared with Nicki Swift that the same can be said for Kelis and Bill Murray.
"When it comes to Bill Murray and Kelis, the unlikeliest of matches do sometimes surprise me; they ignite and take off. This could be one of those cases, but I just don't see Kelis as taking him as a lifetime partner," Trombetti theorized. "I think they are just having fun at the end of the day. Bill Murray is likely feeling a bit washed up right about now after being kicked off of his last movie and she is interesting, beautiful, and exciting. She's just what he needs."
As to what drew Kelis to Murray? His humor, probably. "As a matchmaker, I can tell you that funny trumps looks and age every day," Trombetti added. "She is grieving after the death of her husband and needs a laugh so this funny guy is perfect." So don't expect any wedding bells soon, or ever, really, as the romance will likely fizzle out in the foreseeable future. And besides, aside from music, Kelis is busy tending to her kids — and her farm in California. "We've got 100 animals here right now, literally," Kelis shared with E! News. "It's a full-fledged working farm and it's fun. There's lots of different personalities out there."