Demi Lovato's Sister Shares Update On Singer Following Overdose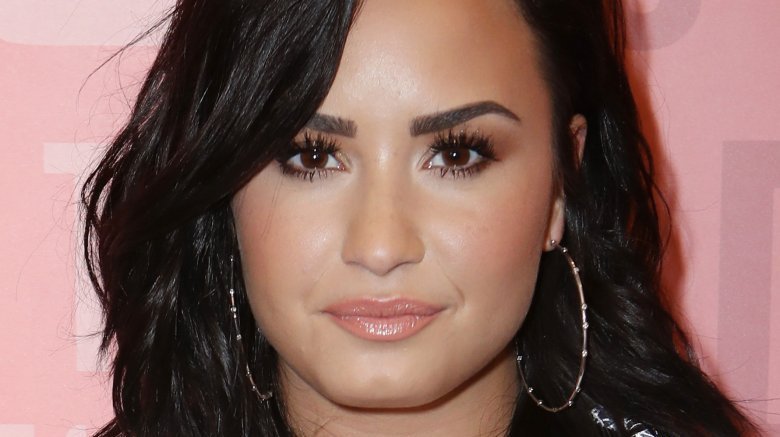 Getty Images
Demi Lovato's sister Madison De La Garza is speaking out.
During her appearance on the Millennial Hollywood podcast on Monday, Oct. 1, 2018, the actress-writer shared an update on how the "Skyscraper" singer is doing after suffering a drug overdose in late July 2018.
"Demi's doing — she's doing really well. She's working really hard on her sobriety and we're all so incredibly proud of her," she told host Dakota T. Jones, adding, "It's been crazy for our family. It's been a lot."
De La Garza, who recently co-wrote and starred in the short horror film Subject 16, went on to say that their family has "been through a lot together, and every single time ... we go through something, we always come out on the other side a hundred times stronger than before." The 16-year-old added, "And so, we've just been so thankful for everything — for the little things."
As Nicki Swift previously reported, Lovato, who has a history of drug and alcohol abuse, was rushed to Cedars-Sinai Hospital in Los Angeles after being found unresponsive in her Hollywood Hills home on the morning of July 24. The former Disney star later entered rehab following an extended hospitalization, during which she reportedly recovered from multiple health problems stemming from an opioid overdose. 
Lovato, who just marked 60 days in rehab, took to social media to break her silence on the matter in early August. "I have always been transparent about my journey with addiction. What I've learned is that this illness is not something that disappears or fades with time. It is something I must continue to overcome and have not done yet," the 26-year-old singer-songwriter wrote in part to her fans, adding, "I now need time to heal and focus on my sobriety and road to recovery. ... I will keep fighting."
Lovato's mother, Dianna De La Garza, also recently opened up about her daughter's journey toward sobriety while speaking out about the epidemic of opioid addiction in America. "I can honestly say today that she is doing really well," she told Newsmax TV in mid-September. "She's happy, she's healthy, she's working on her sobriety, and she's getting the help she needs."
Our thoughts remain with Lovato during her recovery.
If you or someone you know is struggling with addiction, please call the Substance Abuse and Mental Health Administration's 24/7 National Helpline at 1-800-662-HELP.