The Legal Battle Paul Reubens Was Fighting Prior To His Death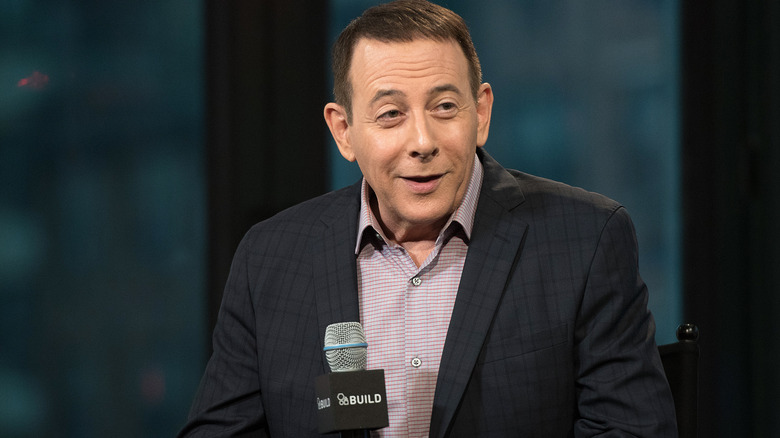 Mike Pont/Getty Images
Paul Reubens died on July 30, 2023, at the age of 70. The comic and actor, best known for playing Pee-wee Herman, had been secretly dealing with cancer, according to a statement from his representatives. Although he decided to address his health issues away from the public eye, this wasn't his first personal experience with the disease. Nor was it the only battle Reubens faced in his recent years.
Sadly, according to People, Reubens' father, war hero Milton Rubenfeld, also died from cancer in 2004. Reubens moved to Florida to help care for Rubenfeld during his last days, as the pair shared an incredibly close bond. According to the Jewish Telegraphic Agency, Reubens later appeared in 2014's "Above and Beyond" – a documentary about American soldiers who helped Israel secure its independence – and spoke fondly of reading about his father's decorated military service. "Once I actually knew he really did all those things, and then they weren't things everyone else did, I just had a completely different view of [my father]," said Reubens. 
Unfortunately, on top of grieving his father and his own cancer diagnosis, the actor also had to fight in court. Just a few months before his death, the entertainer launched a lawsuit against a collector over property highlighting his famed character.
Paul Reubens filed a lawsuit over alleged stolen memorabilia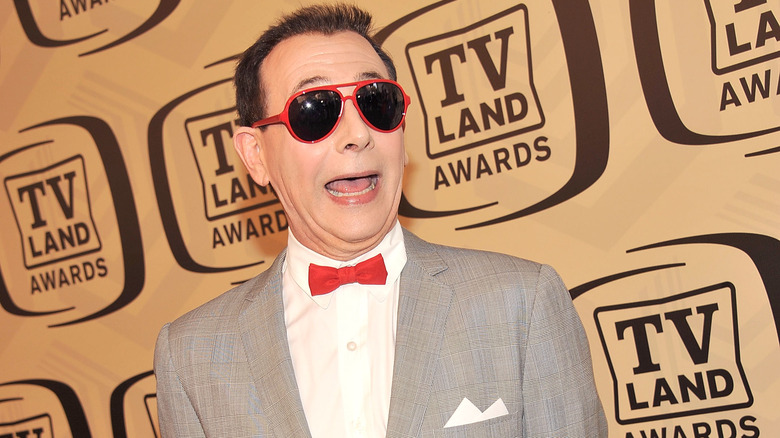 Gary Gershoff/Getty Images
In May 2023, Paul Reubens filed a $1 million lawsuit against James Comisar, who owns The Comisar Collection – a memorabilia company – for failing to return previously-loaned Pee-wee Herman memorabilia, according to TMZ. Citing Reubens' court filings, the outlet reported that Reubens had previously agreed to allow Comisar to display the memorabilia in the "Museum of Television" under the condition that he be able to retain ownership of the items. However, Reubens claimed that Comisar reneged on their original deal and claimed ownership of the merchandise, which included widely recognizable props from Reubens' various television shows.
Within the filings, Reubens' legal team said that Comisar, "refused to return the items to Mr. Reubens despite his repeated requests" (via The Blast). The lawyers continued, "As if their theft of Mr. Reubens' property was not enough, [they] have recently put many of the stolen items up for auction without his consent, lining their pockets from the proceeds of the unlawful sales." Additionally, Reubens petitioned the court to block Comisar from selling any more of the merchandise.
What was the outcome of Paul Reubens' lawsuit?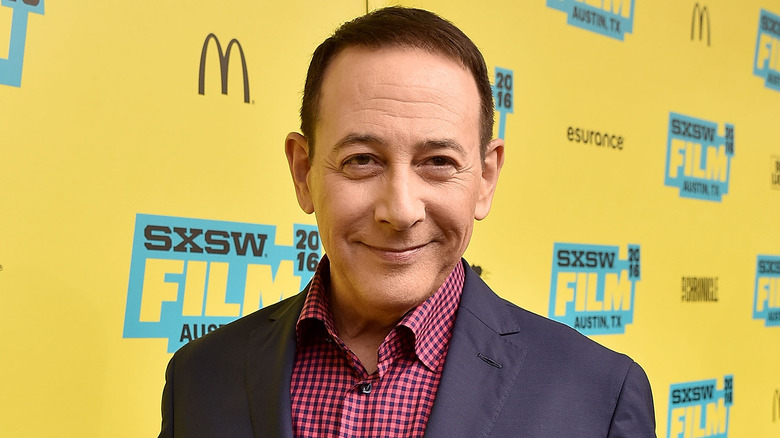 Mike Windle/Getty Images
Unlike some celebs who've slammed brands for selling stolen merchandise, Paul Reubens never publicly commented on his ongoing lawsuit against James Comisar. Reubens passed away exactly two months after TMZ's report, and it doesn't appear that Reubens' lawsuit against Comisar was settled prior to his death. However, Reubens' estate – and whoever he may have appointed to run it – will likely lead the charge as they sort out his financial portfolio. At this time, it doesn't appear as if Comisar will concede.
Speaking to TMZ, Comisar denied the validity of Reubens' complaint. "I am sad to learn that Mr. Reubens has resorted to the threat of a lawsuit to improperly seek the return of items that he simply does not own," said Comisar. "In addition to those items personally given to me by Mr. Reubens in lieu of sending them to the landfill, without conditions or promises, Mr. Reubens seeks the return of material that was the property of film studios, production companies, and individual creators — none of which he is entitled to." 
Despite how their relationship unfolded, it's not hard to see why Reubens was open to a possible partnership with Comisar. According to his company's website, Comisar currently owns an extensive collection of memorabilia from iconic television shows such as, "Cheers," "All In The Family," "Breaking Bad," and "The Tonight Show." Currently, there's no reference to Reubens or his memorabilia.