The Serious Illness The Young And The Restless' Michelle Stafford Once Lived With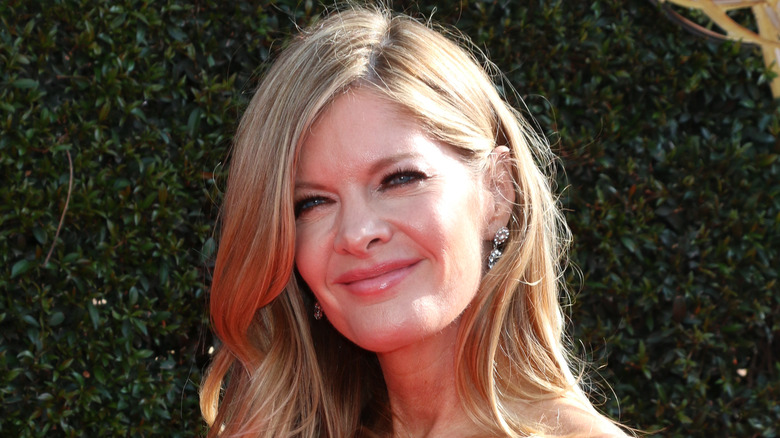 Kathy Hutchins/Shutterstock
Soap opera star Michelle Stafford has been through plenty of difficult scenarios on-screen over the years. However, fans may not realize she has navigated her fair share of challenges in her real life, too. 
Stafford started acting as a young adult, first starring in the television series "Tribes." A few years later, she landed the role of Phyllis Summers on "The Young and the Restless" and she has appeared in well over 2,000 episodes. While Stafford has stepped away from the role a few times in the past, the character of Phyllis has endured marriages, divorces, a coma, a faked death, and plenty more. 
During one of her stints away from "The Young and the Restless," Stafford joined the soap opera "General Hospital" for five years. She portrayed Nina Reeves, who joined the action in Port Charles after she awoke from a two-decade coma. As wild as her on-screen characters have been over the years, Stafford also faced a scary real-life medical situation that came long before her soap opera acting days began.
Michelle Stafford once had a brain tumor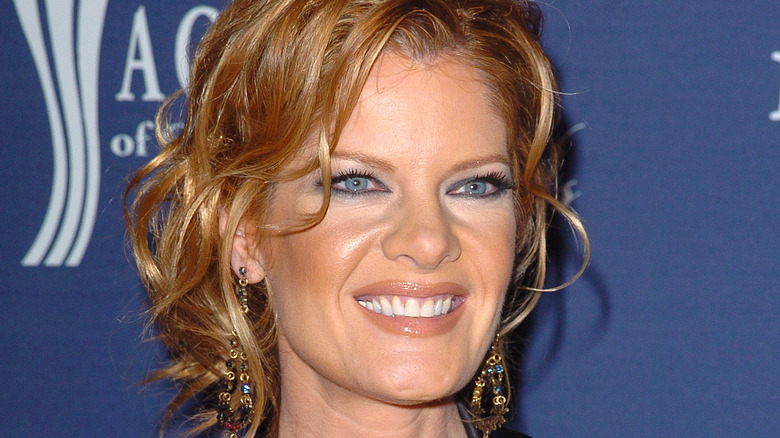 DFree/Shutterstock
Michelle Stafford reflected on the early days of her career and the medical diagnosis that threw a wrench into her plans in a 1995 interview with Soap Opera Digest. After high school, Stafford pursued acting and modeling, but after a year of no success, she decided to focus on television commercials. Then she faced a setback when she was diagnosed with a brain tumor. "It was so bizarre. My left eyelid kept swelling and I didn't know why. I went to a doctor, who took an X-ray. That's how I found out." Stafford admitted she was actually relieved by the diagnosis "because I finally knew what was wrong — and I knew that the tumor was not malignant."
Stafford shared more during a November 2016 episode of her podcast, "Single Mom a Go-Go." Before surgery, "I was like, yeah, I'm just gonna get brain surgery and get the tumor taken out... I really did have that attitude," Stafford detailed. As she was wheeled into surgery, Stafford recalled seeing people and cars going about life as usual outside the windows. At that moment, she realized, "Whoa, those people don't know how I feel right now." At the time, it "seemed very odd to me, such a disconnect of life." She admitted, "I was pretty terrified at this moment, and I thought, oh, don't ever forget this feeling, because nothing you go through in your life will ever be this difficult."
Michelle Stafford's career flourished after her brain surgery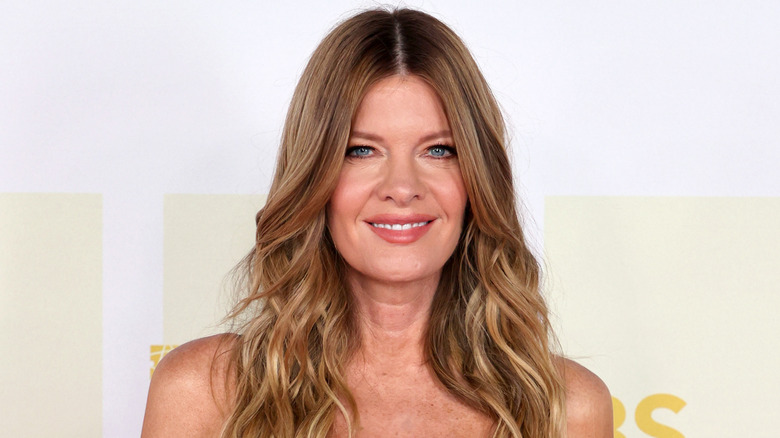 Kevin Winter/Getty Images
Although Michelle Stafford found success in modeling after her brain tumor and surgery, she could not resist the pull of acting. She told Soap Opera Digest, "My saying is, 'The grass is always greener, then you get over there and you realize it's Astroturf.'" Stafford left modeling and landed a role on the series "Tribes," where she portrayed "Frankie" for 30 episodes. "Tribes" was designed as a teen soap that aired daily after school, but unfortunately, it was canceled after a few months. Stafford was unable to find another acting job for three years after that, a time she described as devastating. "It was hard financially and emotionally."
Despite those struggles, Stafford refused to give up on her dream. She landed a few small acting roles and debuted as Phyllis on "The Young and the Restless" in July 1994. As the character gained fans and Stafford became a contracted cast member, she declared, "Wherever this gig takes me is where I'll go. I've seen enough of the downside of this business. It's nice to have the chance to do something I love. I've earned that!" Since her brain tumor diagnosis and the early days of success on "The Young and the Restless," Stafford has won two Daytime Emmys, in 1997 and 2004. In addition, she had both a daughter and a son via surrogate, whom she has raised as a single mother.