What Happened To The Cast Of The Suite Life Of Zack & Cody?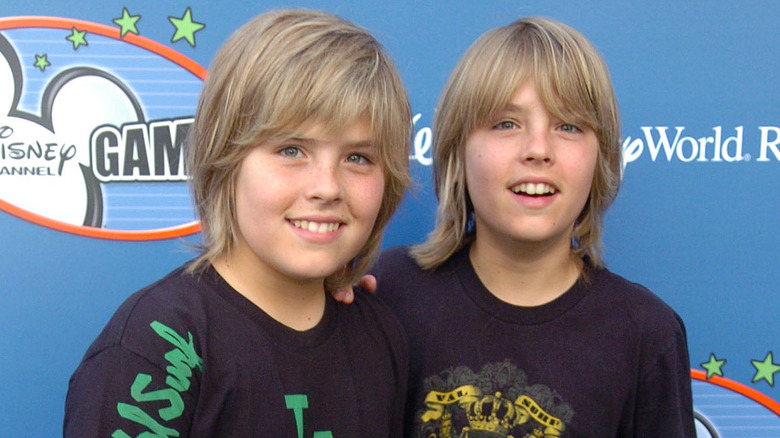 Gerardo Mora/Getty Images
Twin brothers Cole and Dylan Sprouse first came to fame when they shared the role of Julian McGrath in the 1999 comedy "Big Daddy." Soon after, Cole enjoyed further success when he went solo in 2000 as Ross Gellar's (David Schwimmer) son on "Friends." 
In 2005, the brothers headlined "The Suite Life of Zack & Cody" on Disney Channel. The two played brothers Zack and Cody Martin, who lived in Boston's swanky Tipton Hotel, where their mother was employed as a singer. "A lot had happened in our lives that was difficult then and this show, in a way, saved us," Dylan wrote in a since-deleted Instagram post commemorating the 15th anniversary of the series premiere (via Us Weekly). "1,000 years of gratitude to all involved."
The series, jam-packed with a cast of unforgettable characters, proved to be a big hit throughout its three-season run; in fact, when the series ended in 2008, a spinoff followed immediately that same year: "The Suite Life on Deck," which shifted the shenanigans from a luxury hotel to a cruise ship. After that series ended in 2011, the Sprouse brothers and other members of the "Suite Life" cast went on other projects, some expanding their acting careers while others took off in some different directions that may be surprising for fans of the show. Let's dive into what exactly happened to the cast of "The Suite Life of Zack & Cody."
Cole Sprouse nearly became an archaeologist before being cast in Riverdale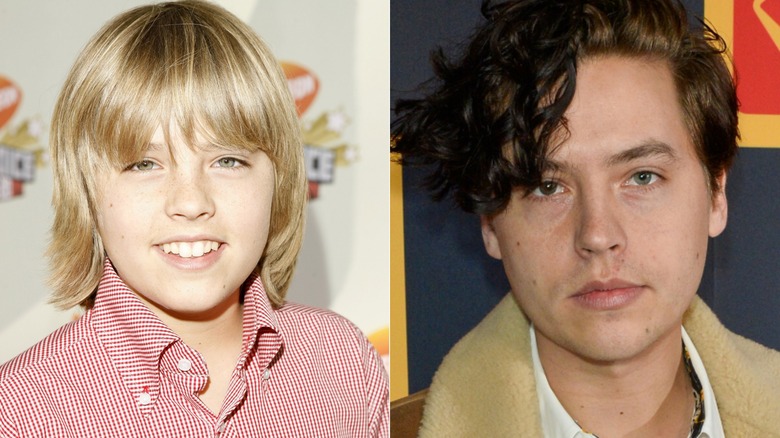 Christopher Polk & Jerod Harris/Getty
After six years of playing Cody Martin on "The Suite Life of Zack & Cody," and then in its seagoing sequel, Cole Sprouse and his brother stepped back from Hollywood to attend NYU. In 2015, they celebrated their graduation.  
After graduating, Sprouse was uncertain whether or not to dive back in and resume his acting career. "And my relationship with acting, by the time I'd graduated college was like that of an old lover," he told ABC News. During college, he studied archaeology and pondered whether he should pursue that as a career. "I had traveled all over the world on excavation and I was working in some dingy basements and archaeological labs after I'd graduated and before I applied to graduate school," he explained. Meanwhile, he'd also developed an interest in photography and landed professional gigs for Elle and Adidas.
In 2017, his acting manager convinced him to put himself out there for pilot season, which led him to land the role of Jughead Jones in The CW's "Riverdale," a bold and edgy take on Archie Comics. Sprouse played the character until the series' conclusion in 2023 and starred in the feature films "Five Feet Apart" in 2019 and "Moonshot" in 2022. Meanwhile, Cole Sprouse also made headlines for his relationship with "Riverdale" co-star Lili Reinhart until they split up in 2020.
Dylan Sprouse continued to pursue acting, but also brews mead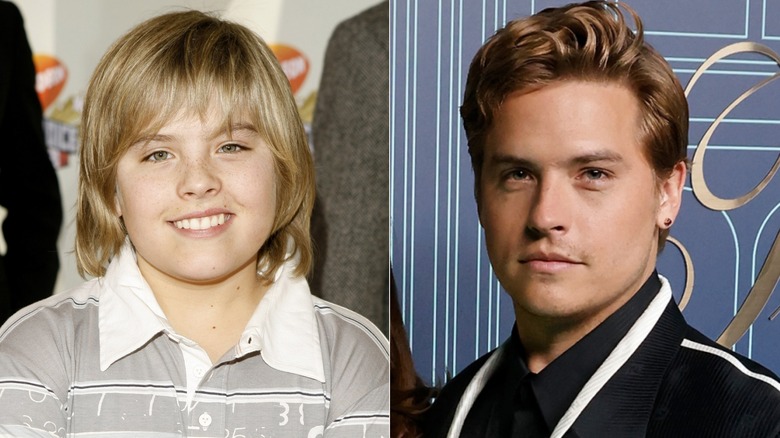 Christopher Polk & Taylor Hill/Getty
Dylan Sprouse, who played Zack Martin in "The Suite Life of Zack and Cody," was hesitant about whether to attempt the often-fraught jump from child star to adult actor after graduating from NYU. Ultimately, he returned to acting, appearing in several films, including "Dismissed," "Banana Split," "Tyger Tyger," and "Beautiful Disaster," lent his voice to video games, and appeared in music videos for Kygo and Camila Cabello.
He also learned how to brew mead when he co-founded Brooklyn-based All-Wise Meadery. For Sprouse, getting involved in the meadery was a way he could ensure himself a level of financial stability in a notoriously unstable profession. "I think it's a very conscious effort to do something that's not acting," he told Vanity Fair. Meanwhile, in 2023, Sprouse got engaged to his longtime girlfriend, model Barbara Palvin.
Looking back at his years within the "Suite Life" universe, Sprouse admitted the show could be a grind. "I don't even remember it at all," he told iHollywood TV. "It was such a crazy time in my life ... it was a full-time gig, it was five days a week, Monday through Friday, 12-hour days ..." And while it's likely that Sprouse will continue to split his time between movie roles and mead, it doesn't seem likely that he'll follow his brother's lead by diving back into a TV series. "It's a hard job," he told Vanity Fair. "Cole has a hard job, it's not easy, and it's nine to five, day in and day out."
Brenda Song is in a relationship with another famous former child star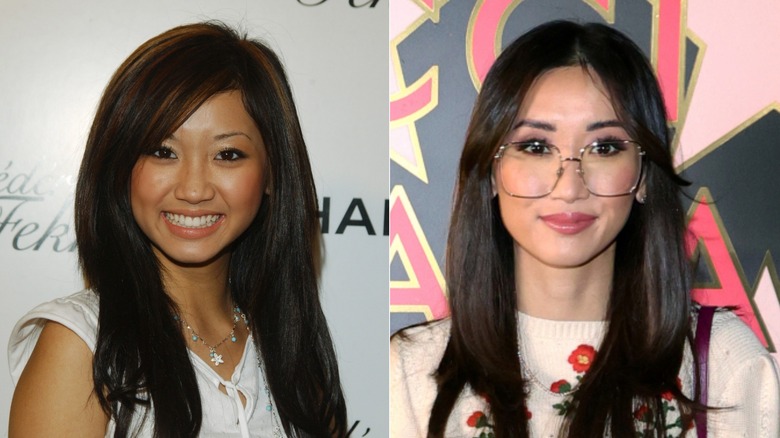 Amy Graves & Rich Fury/Getty
Brenda Song was a fan favorite on "The Suite Life of Zack & Cody" in the role of London Tipton, daughter of the hotel's owner and resident in its posh penthouse. So popular was the character that Song reprised London in other Disney Channel series, including "Hannah Montana" and "The Wizards of Waverly Place."
For the experienced child actor, "The Suite Life" was a launching pad into adult roles. These included a four-episode stint on Shonda Rhimes' "Scandal," a run on "New Girl," and guest spots on edgy comedy series "The League," "Robot Chicken," and "Key & Peele." Song was also a series regular on the short-lived sitcom "Dads" and in the Hulu comedy series "Dollface." An accomplished voice actor, Song also appeared in a variety of animated series — most notably "Amphibia."
These days, Song is in a long-term relationship with fellow former child star Macaulay Culkin of "Home Alone" fame; in 2021, the couple welcomed their first child together and are engaged. Now that enough years have passed, Song can look back at "The Suite Life" with less anxiety than she was experiencing at the time when she got her first taste of fame at 16. "My body and hormones were changing," she told Glamour in 2022. "Suddenly you feel like you always have to look great when you leave the house because what if someone takes a picture?"
Ashley Tisdale divided her time between acting and music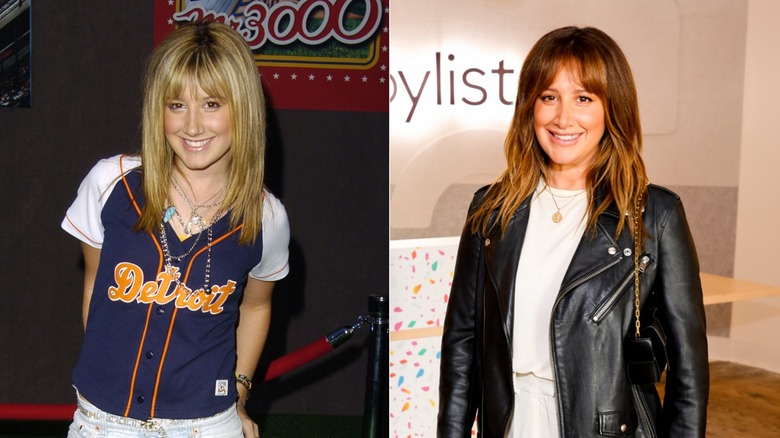 Steve Granitz & Matt Winkelmeyer/Getty
Landing her first role in 1995 at around 10, Ashley Tisdale was already a seasoned child actor when she was cast in "The Suite Life of Zack & Cody" as Maddie Fitzpatrick, who worked the candy counter at the Tipton. During her time on "Suite Life," Tisdale also appeared in Disney Channel's hit movie "High School Musical" and its various sequels. As for "The Suite Life on Deck," she only appeared in one episode.
After the success of "High School Musical," Tisdale launched a music career, releasing her debut album, "Headstrong," in 2007 and her follow-up, "Guilty Pleasure," in 2009. After a 10-year gap, she returned with a third album, "Symptoms," in 2019. At the same time, Tisdale maintained her acting career as a voice actor in animated series, including "Phineas and Ferb," and "Skylanders Academy," and live-action guest-starring TV roles that ran the gamut from the sitcom "Raising Hope" to gritty biker drama "Sons of Anarchy." She was also a regular on the CBS comedy "Carol's Second Act," which ran from 2019 until 2020.
Meanwhile, any "Suite Life" fans hoping Tisdale might return to the Tipton should prepare for disappointment. "I don't see that in the future right now," Tisdale told Parade in 2023. "I feel like I'm definitely past that in just where I am in life." In 2014, Tisdale tied the knot with Christopher French; in 2021, the couple welcomed their first child, daughter Jupiter.
Phill Lewis stepped behind the camera to direct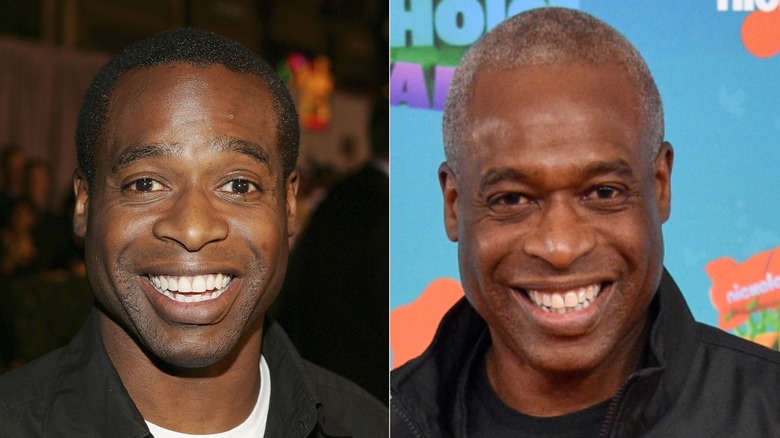 Frazer Harrison & Gregg Deguire/Getty
Phill Lewis played Marion Moseby, pompous manager of the Tipton Hotel and then, in the spinoff, of the S.S. Tipton. After the finale of "The Suite Life on Deck," he continued to appear in numerous TV series and even reprised Moseby for a 2015 episode of the Disney Channel series "Jessie." Lewis has appeared in some Nickelodeon series, including "Nicky, Ricky, Dicky & Dawn," and "The Really Loud House." His voice can be heard in several episodes of the animated comedy "American Dad!" or seen on the big screen for "Beverly Hills Chihuahua 2."
However, Lewis has been focusing his efforts behind the camera, racking up more than 60 credits as a television director. Among the many series he's directed include "iCarly," "Call Me Kat," "How I Met Your Father," "One Day at a Time," and many more. In fact, it was while directing an episode of "Young and Hungry" that he reunited with former "Suite Life" co-star Ashley Tisdale, who was one of the show's producers. 
In the years since "Suite Life" ended, Lewis has kept in touch with the cast and is particularly close to Brenda Song. "We had such a great relationship on the show, and she is like my other daughter," Lewis said in a chat with OnTheSpotInterviews. "So, we try to have lunch every couple of weeks, and just sit down, or text and email, and just keep each other apprised of what's going on."
Kim Rhodes went on to become a Supernatural fan favorite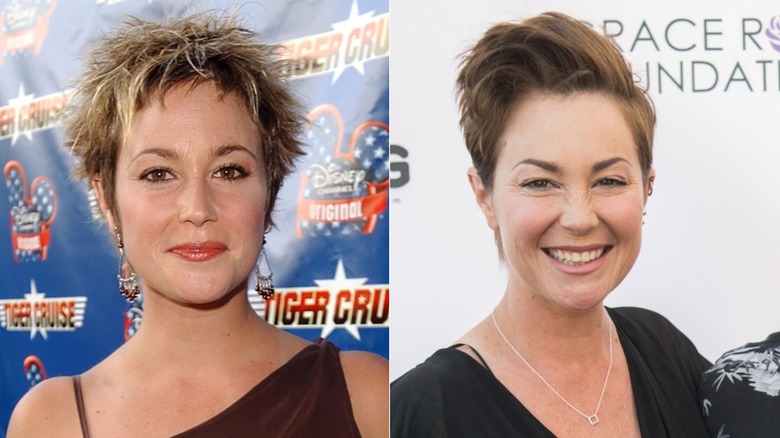 Michael Caulfield Archive & Morgan Lieberman/Getty
As lounge singer Carey Martin on "The Suite Life of Zack & Cody," Kim Rhodes was the mother of the twins. Post "Suite Life," Rhodes remained a familiar face on TV screens, appearing in a guest-starring capacity on series like "NCIS," "Criminal Minds," and "Colony," and had recurring roles in The CW's "Supernatural," and "Kung Fu."
While appearing at a "Supernatural" convention, Rhodes was asked whether she had any way to convince her "Suite Life" sons, Cole and Dylan Sprouse," to join her on "Supernatural," in which she played Sheriff Jody Mills. "You know what I think would be funny?" she said, as documented by a fan-shot video. "I think it would be funny if Jody's walking into a diner to meet with Sam (Jared Padalecki) and Dean (Jensen Ackles), and like, Dylan and Cole are sitting at another table, and she just walks up to their table and goes, 'Oh, no, sorry.'"
In the summer of 2023, Rhodes referenced "The Suite Life" when she commented on the ongoing SAG-AFTRA strike, explaining that actors were being shut out of earning residuals because of how technology changed the way people watch television. "I did a show that aired on Disney Channel eight times a week, minimum," she wrote on Twitter, now known as X. "AT THE SAME TIME, my 1600 sq foot home was foreclosed on, and I lost health insurance for myself, my husband, and my child because of the residual structure."
Adrian R'Mante is still proud to be associated with The Suite Life
Adrian R'Mante played the Tipton's bellhop-turned-assistant night manager, Esteban Ramirez. After "The Suite Life of Zack & Cody" ended its run in 2008, he reprised Esteban in an episode of the spinoff, "The Suite Life on Deck." He's also been a regular guest star in other shows, appearing in series such as "NCIS: Los Angeles," "Hawaii Five-0," and "Magnum P.I." 
While some former Disney Channel actors have chosen to put some distance between themselves and their fan-favorite characters, R'Mante is happy that he's still associated with "The Suite Life," admitting the character still looms large in his life. "I respect and love the character that I've created. And I understand the impact I've had on several generations," R'Mante told TheWrap. "So I'm okay with it. There [are] certain characters where people just, you know, don't want to own what they did when they were younger or in the past because they don't want to be stereotyped. But for me, I am blessed to have had that experience. You know what I mean? So Esteban is a big part of my life, and I love it."
Meanwhile, R'Mante is managing the career of his son, child actor Ian R'Mante. Among the youngster's bookings have been a Dish commercial alongside "Property Brothers" stars Drew and Jonathan Scott and a role in the series "Danger Force."
Brian Stepanek continued to enjoy a thriving acting career
Brian Stepanek made quite an impression on viewers of "The Suite Life of Zack & Cody" in the role of Tipton engineer and amateur inventor Arwin Hochauser, a role he reprised in "The Suite Life on Deck." When the latter wrapped up, Stepanek remained busy as an actor. As a guest star, he's appeared in a variety of dramatic and comedic roles in series including "Major Crimes," "Two and a Half Men," and the recurring role of teacher Mr. Givens in "Young Sheldon." 
In film, he can be seen in the Oscar-winning drama "Green Book," as well as "LBJ," "Jingle All the Way 2," and "The Little Rascals Save the Day." He's also ventured into directing episodes of "Nicky, Ricky, Dicky & Dawn," and "Cousins for Life." Interviewed by Meaww, Stepanek had some thoughts about a potential "Suite Life" reboot. "If they ever did a reunion, I think it would be better served as a movie rather than an actual series," he said.
Stepanek also praised "Suite Life" stars Cole and Dylan Sprouse for taking a break from Hollywood to attend college before figuring out if they wanted to resume acting. "I can't help but be proud of them. I think the route they took is fantastic," he said. Stepanek gave fans an unexpected treat by reviving Arwin in a TikTok video, which racked up an impressive 16 million views before co-star Kim Rhodes responded by turning it into a duet.
Charlie Stewart stepped away from showbiz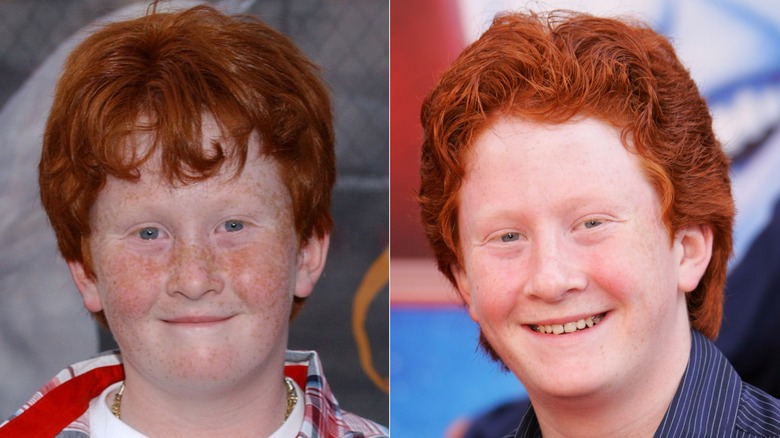 Gregg Deguire & J. Strauss/Getty
One of the most memorable recurring characters in "The Suite Life of Zack & Cody" was Bob, the dyslexic best friend of Zack and Cody. Charlie Stewart was already an in-demand child actor, known for his distinctive red hair and freckles when he was cast in the show. In fact, prior to that, Stewart had appeared in numerous TV shows and was a series regular on the sitcom "Life with Bonnie." He also appeared in "The Santa Clause 3: The Escape Clause."
After "The Suite Life" ended, Stewart continued acting. Among his various roles, he appeared in "The Prince and the Pauper: The Movie," which reunited him with his "Suite Life" stars Cole and Dylan Sprouse. He also did movies like "The Dog Who Saved Christmas" and "My Dog's Christmas Miracle" and booked television guest spots in series like "How I Met Your Mother" and "Bones."
Stewart's most recent screen credit was the 2013 indie film "The Secret Life of Dorks," after which he apparently decided showbiz was no longer for him and went a different route.
Estelle Harris remained in demand as an actor after The Suite Life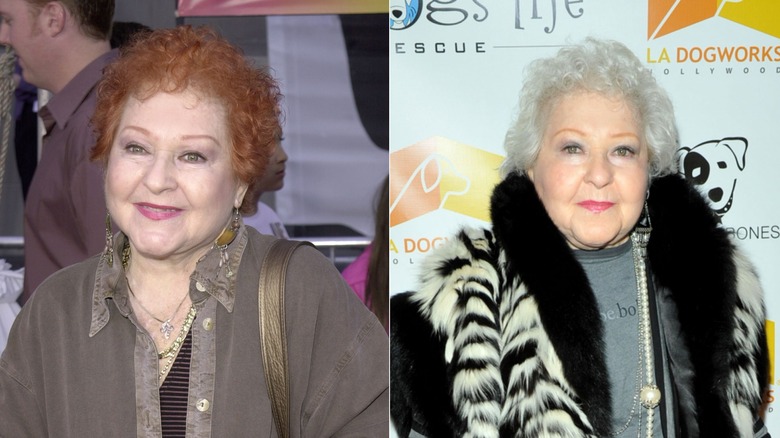 Steve Granitz & Craig Barritt/Getty & undefined
Prior to playing the recurring role of Tipton maid Muriel, Estelle Harris was best known for voicing Mrs. Potato Head in "Toy Story" and its sequels — and even better known for portraying the perpetually apoplectic mother of George Costanza on "Seinfeld." As fans will recall, Muriel's work ethic left much to be desired; it would be more likely to find her munching on a bowl of popcorn in one of the Tipton's suites and watching TV with her feet up than actually doing her job. "I'm not cleaning THAT up," Muriel would often say, in what became something of a catchphrase for the character. 
Harris continued to be a sought-after actor, both in front of the camera and as a voice actor, and racked up many more TV and film appearances in the years after "The Suite Life." Harris died on April 2, 2022, at age 93; her final screen credit was "Toy Story 4," which came out in 2019.
"It is with the greatest remorse and sadness to announce that Estelle Harris has passed on this evening at 6:25pm," her son, Glen Harris, said in a statement to Deadline. "Her kindness, passion, sensitivity, humor, empathy and love were practically unrivaled, and she will be terribly missed by all those who knew her."
Sophie Oda retained fond memories of The Suite Life of Zack & Cody
Sophie Oda appeared in 10 episodes of "The Suite Life of Zack & Cody," playing Barbara Brownstein, the sometimes girlfriend of Cole Sprouse's Cody Martin. After her "Suite Life" experience, Oda guest-starred on several TV series, including "The Big Bang Theory," "NCIS: Los Angeles," and "Hawaii Five-0," among others. 
Oda revisited her "Suite Life" character in a 2020 video that she posted on YouTube, putting on the same glasses that her character wore in the show. "This is bringing up some, like, very weird feelings," she said as she looked at herself wearing those glasses. As for why she still had the glasses, Oda revealed that they weren't a prop from the show but the actual specs that she used to wear in real life at the time.
In that video, Oda recalled that she had auditioned for a role in "Hannah Montana," which she didn't get. "But because I had gotten to, like, a callback stage of 'Hannah Montana,' Disney kind of knew who I was ... ish," she explained, revealing that was how she wound up in "The Suite Life." As a sideline, Oda has transformed her love of vintage clothing into a cottage industry, finding cool items and then selling them online via Depop.
Patrick Bristow went on to meld improv with puppetry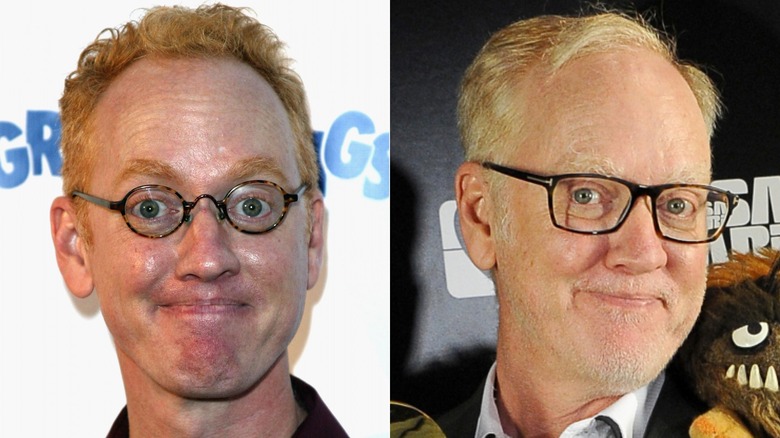 Frazer Harrison & Albert L. Ortega/Getty
In nine episodes of "The Suite Life of Zack & Cody," actor Patrick Bristow played Patrick, the fussy Maître d' at the Tipton Hotel. Bristow's comedy chops were certainly on display on the show, honed from being a member of the iconic Los Angeles comedy troupe, The Groundlings. As Bristow noted on his website, he also directs and teaches acting and is the co-creator — along with Brian Henson — of the Jim Henson Company's improv-comedy puppet show "Puppet Up."
His post-"Suite Life" work has included the films "Pain & Gain," "Transformers: Age of Extinction" and "Barb and Star Go To Vista Del Mar," along with appearances in such TV series as "Criminal Minds," "Shameless," and "Pretty Little Liars."
"I'm that guy that you've seen in a few things, mostly with really red hair, probably a gay character, and you always went, 'Oh, him again. Yikes.' Or 'Yay!' Depending on your taste," Bristow jokingly described himself in a promo for Monkey News Source.
Alyson Stoner has become an outspoken advocate for child actors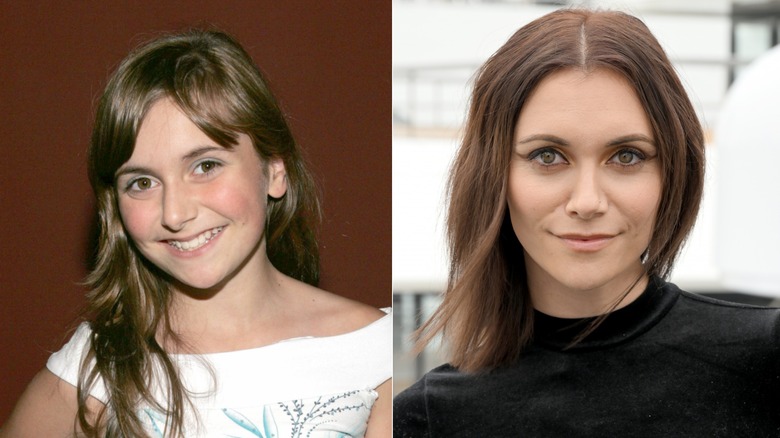 Michael Bezjian & Michael Kovac/Getty
Appearing in just six episodes of "The Suite Life of Zack & Cody," Alyson Stoner played Max, a friend of the twins who once had a crush on Zack. During the "Suite Life" era, Stoner was no stranger to Disney Channel viewers; they also starred in "Camp Rock" and its sequel, "That's So Raven," and for years has been the voice of Isabella in the animated Disney Channel series "Phineas and Ferb." Stoner also embarked on a music career, releasing several singles and accompanying music videos. 
In recent years, Stoner (who shares on Instagram that they use they/them pronouns) has been very outspoken about the trauma they experienced as a child actor — although they've also insisted that their experiences paled in comparison to those of some others. "Though I'm not without scars and ongoing struggles, I am still one of the most fortunate cases," Stoner wrote in the essay, which they titled "The Toddler to Trainwreck Industrial Complex" (via People). In 2023, Stoner launched the "Dear Hollywood" podcast, a vehicle to share what they'd gone through as a child actor. 
In one episode, shared via Instagram, Stoner recalled the embarrassment and awkwardness when, at age 12, a "Suite Life" script called for them to kiss Cole Sprouse. At the time, they'd never kissed anyone before. "My first kiss and several of the times I experienced kissing all happened on camera," said Stoner. "Was I ready for that? No. I felt young and uncomfortable."
Giovonnie Samuels continued acting, but it hasn't always been easy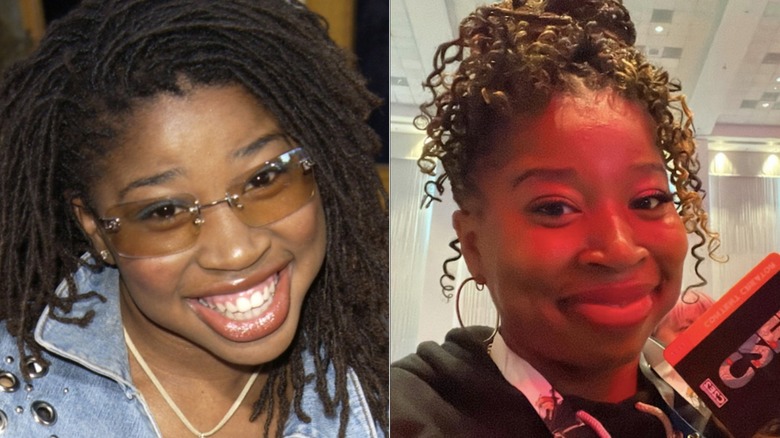 Steve Granitz/Getty
Giovonnie Samuels portrayed Nia Moseby, niece of Phill Lewis' hotel manager Marion Moseby, in seven episodes of "The Suite Life of Zack and Cody." As Nickelodeon viewers know, she brought some kid comedy cred to the role, thanks to her sketch-comedy experience as a cast member of "All That."
In the years that followed, Samuels continued to act on screen, appearing in TV series such as "Raising Hope," "You're the Worst," and even made a return to Disney Channel with a 2022 appearance in "Raven's Home," reprising the role she played in "That's So Raven" for the spinoff/revival.
In a tearful video she posted to TikTok, in which she explained why she supported the SAG-AFTRA strike, Samuels pointed out that being a series regular on a show and being a guest actor are two very different financial tiers. "I need ya'll to understand that not all child stars are rich," she said. "The leads of the cast, they get the big-money checks. The supporting cast, like myself, we don't get that. That's why we're striking."