Rapper Travis Scott To Reportedly Perform With Maroon 5 At Super Bowl Halftime Show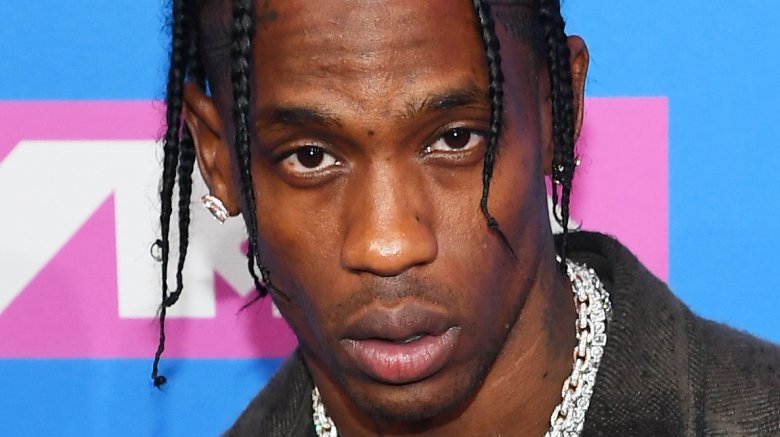 Getty Images
Rapper Travis Scott just scored a major gig.
According to a TMZ report, published on Thursday, Dec. 20, 2018, the "Butterfly Effect" rapper is reportedly set to hit the stage with Maroon 5 during the Super Bowl halftime show at the Mercedes-Benz Stadium in Atlanta, Ga. on Sunday, Feb. 3, 2019.
As sources cited by the gossip rag claimed, fellow rappers Cardi B and Big Boi of Outkast, a native of Atlanta, are allegedly among a number of other recording artists who are "in talks" to perform alongside the "She Will Be Loved" hitmakers.
However, not everyone is exactly thrilled with the news. "For what????" rapper Meek Mill, for example, tweeted in response to the report, adding, "He don't need that he on fire already!"
Readers may also already be aware that several celebs in the music industry have expressed their support for free agent quarterback Colin Kaepernick amid the NFL's controversial reaction to its players' kneeling during the national anthem to peacefully protest police brutality, as reported by E! News. According to the celebrity news site, some have even called on Maroon 5 to step down from performing at the halftime show in support of Kaepernick (via E! News).
At the time of this writing, Scott, whose real name is Jacques Webster, has yet to publicly comment on this matter.
As Nicki Swift previously reported, Adam Levine and co. were first linked to the coveted performance slot in mid-September 2018. At the time, both Scott and Cardi B were reportedly shortlisted to appear as Maroon 5's special guests. However, it should be noted that a number of social media users previously expressed concerns over the speculated performers, particularly in light of Atlanta's own booming arts scene.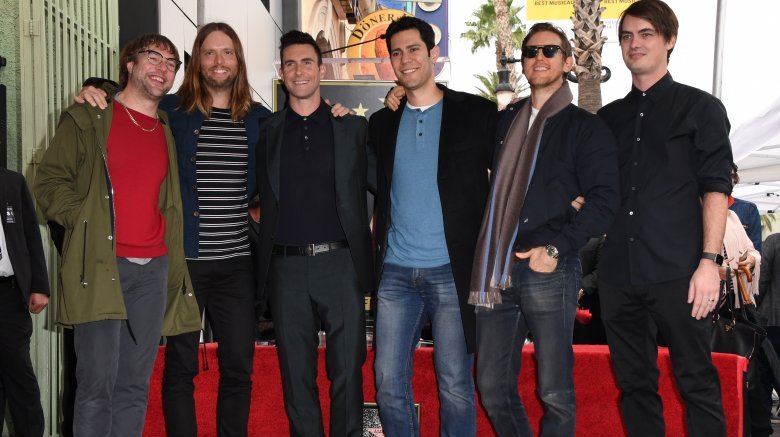 Getty Images
For his part, Levine, 39, later teased the upcoming performance in an interview with Variety in late November, simply saying, "I'm still formulating a lot of things."
Maroon 5 is set to follow in the footsteps of pop star Justin Timberlake, who garnered mixed reception when he returned to the halftime show stage earlier this year following his infamous performance alongside Janet Jackson in 2004. Meanwhile, Lady Gaga delivered an acclaimed performance when she headlined the show in 2017.
In related news, Scott, who's fresh off two nominations at the 2019 Grammys for his album Astroworld, also dominated headlines via his personal life this week. On Thursday, Dec. 20, he opened up about his future with girlfriend Kylie Jenner in an interview with Rolling Stone. "We'll get married soon," the 26-year-old rapper, who shares 10-month-old daughter Stormi with the Keeping Up With the Kardashians star, told the magazine. "I just gotta sturdy up — I gotta propose in a fire way."