RHOA: A Look At Kim Zolciak's Daughter Brielle's Financial Problems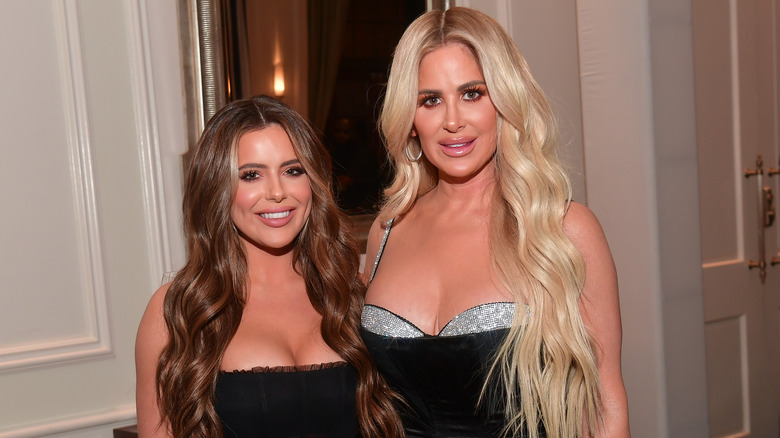 Prince Williams/Getty Images
It's no secret that "The Real Housewives of Atlanta" alum, Kim Zolciak has had some serious financial issues of late. However, in August 2023, her daughter, Brielle Biermann dealt with a major money woe of her own. She was accused of owing American Express a lot of money — and the credit card company sued. That said, it seems as though she managed to get back on track, fast. 
Just shy of a year after telling People that she and sister Ariana Biermann would be starring in their own, Los Angeles-based reality show centered on their financial independence, Brielle found herself in hot water. As reported by TMZ, American Express alleged that she hadn't been abiding by her minimum payments, and as a result, she needed to hand over a whopping $12,870.25. For Brielle, the timing couldn't have been worse. Just months prior, her family home went into foreclosure. Then, her parents' marriage fell apart — and it turned out their financial situation was even more dire than they'd let on. Both Zolciak and Kroy Biermann have faced lawsuits of their own, with the former sued by Target and Saks Fifth Avenue, and the latter accused of owing Baha Mar casino more than $50,000. 
However, even amid the financial turmoil at home, Brielle managed to get a handle on the situation. In fact, in a matter of weeks, American Express had dropped the lawsuit altogether. Brielle may be new to financial independence, but she certainly seems to be doing pretty well at it. 
Brielle's debt repayment was anything but tardy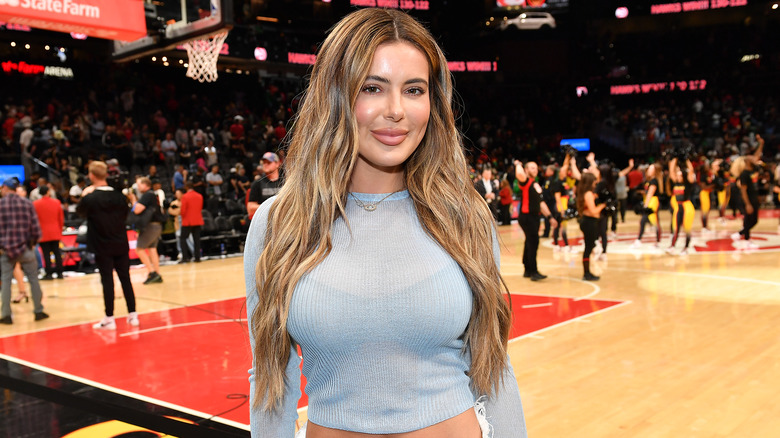 Paras Griffin/Getty Images
Despite Brielle Biermann's credit card bills becoming headline news, the entire situation was handled remarkably quickly. In fact, speaking to Page Six the day the news broke, a spokesperson for the reality star said that everything would be handled first thing the next morning. Evidently, she made good on that. On September 14, Radar reported that American Express was no longer pursuing the lawsuit.
Other than the spokesperson's comment to Page Six, at the time of writing, Brielle has never made any official statements on the situation, what led up to it or how it was resolved as quickly as it was. She has, however, defended herself against those who attempted to call her out for the initial non-payment. In response to one Instagram user who insinuated she shouldn't be talking about watching a Beyoncé concert from a suite when she had outstanding bills, she wrote, "I did pay the credit card bill ACTUALLY." In reply to another comment on her following post, she reiterated that — and pointed out that if people were looking for positive news, rather than negative, they'd know that. 
Unfortunately, the rest of the Zolciak-Biermann family still isn't quite done with their financial nightmare. For that reason, even though Brielle paid off her own debt, her Instagram comments sections have remained abuzz, with some saying she should be doing more to help Kim Zolciak and Kroy Biermann out. As it turns out, though, she has.  
Brielle also helped with her parents' bills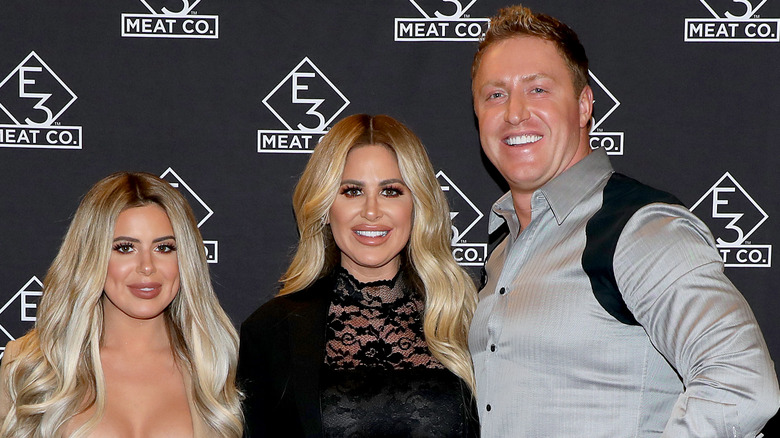 Danielle Del Valle/Getty Images
As those who've been following Kim Zolciak and Kroy Biermann's divorce will know, around the same time as news broke of Brielle Biermann's credit card debt, there were concerns about the estranged couple keeping the lights on in their home. However, even with her own financial issues, Brielle stepped in to help. 
Per Radar, court documents saw Kroy complain that he was struggling to pay the electricity bill for their $3 million home, while Zolciak continued life as normal. Zolciak got a lot of heat for that on social media, but it was in one of her responses to online criticism that she revealed that her daughter had handled it. In an Instagram Live captured by TikToker @bravotvaddict, the former "Real Housewives of Atlanta" star quipped, "Actually, Brielle paid the electric bill, thank you." Said admission came with a dramatic laugh — but she wasn't kidding. In response to Instagram commenters telling her to help her parents, Brielle simply replied that she had done so. Cue slow clap. 
With Zolciak and Biermann's divorce only seeming to get nastier by the day, there's a chance we'll see Brielle stepping in more. However, even in the midst of all the 911 calls and alarming allegations made against one another regarding everything from mental health to gambling addictions, don't expect to see her picking sides. As an insider told Us Weekly, she's committed to staying neutral.