A Look Back At Nick Cannon's Short-Lived Fling With TLC Singer Chilli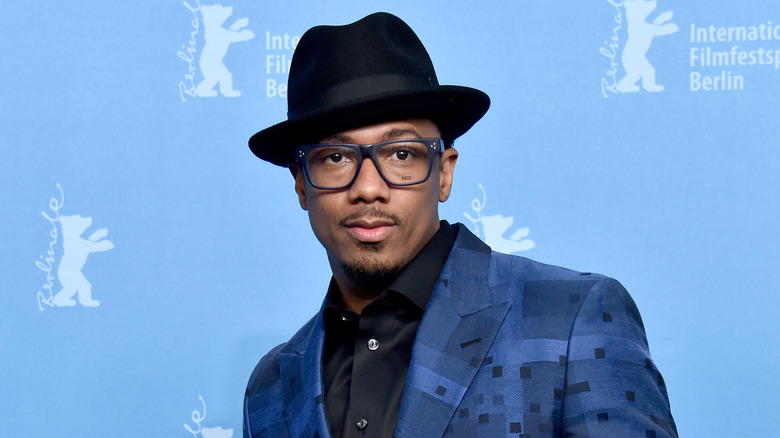 Pascal Le Segretain/Getty Images
Relationship-wise, Nick Cannon is best known for his marriage to Mariah Carey, but at least two other stars have serenaded his heart. During the early 2000s, Cannon dated singer and actress Christina Milian, but today, we're recapping Cannon's brief relationship with Chilli from TLC (who's currently dating actor Matthew Lawrence).
According to Page Six, Cannon openly flaunted his romantic attachment to Chilli in September 2016 before he even finalized his divorce from Mariah Carey. The outlet got word via an anonymous source that Cannon and Chilli had recently enjoyed a super flirtatious outing. "Nick and Chilli were all over each other," shared the source. "He was deejaying and any chance they could get, they kissed and hugged and were super affectionate." They also claimed that the entertainers looked infatuated with one another. Now that's adorable. 
According to E! News, Cannon and Chilli became more than friends around July 2016. "Nick and Chilli [have] been hanging out on the low," the source said. "[They've] been friends for some time and just recently this summer they have been hanging out romantically." Neither Cannon nor Chilli ever claimed each other as boyfriend and girlfriend, but they did enough to get people talking. Here's the evidence confirming that the two entertainers once decided to spend quality time together — even though it seemed super casual.
Nick Cannon and Chilli starred in a music video together
Let's jump around Nick Cannon and Chilli's unofficial relationship timeline. In July 2016, E! Insider caught Cannon blushing in 4K as a reporter grilled him about his rumored romance with Chilli. "She's amazing, she's an outstanding person, but you have to ask her what's going on," Cannon said. Regarding their label, Cannon pouted and claimed he was "damaged goods," presumably referring to his failed romance with Mariah Carey. Cannon also skirted the journalist's inquiry about whether he'd been kissing Chilli and called her a friend.
That November, Cannon's music video for his TLC-inspired song "If I Was Your Man" hit YouTube. The music video, which includes unrepeatable lyrics, saw Chilli as Cannon's on-screen love interest. During several saucy shots, Cannon and Chilli gave off big couple energy as they kissed, danced, and posed in bed together. No wonder fans thought that they were together! Unfortunately, this visual proof of their comfortability with each other came after Cannon's August 2016 comments about not being in a space for a relationship. "I would be so lucky to be able to be called 'dating' her," said Cannon on "The Breakfast Club." He added, "This is all new to me. I'm not ready for titles and all that stuff."
What Chilli has said about Nick Cannon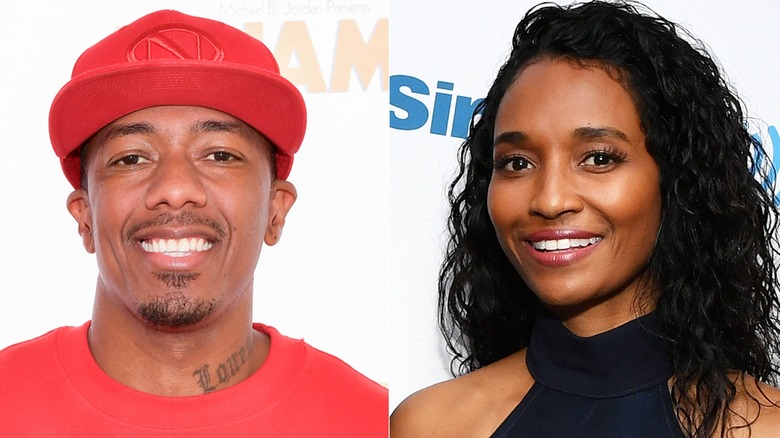 Slaven Vlasic/Getty & Matt Winkelmeyer/Getty Images
Even though Nick Cannon never confirmed an actual relationship with Chilli, he went on record numerous times to discuss their bond. Before releasing their super sensual music video, Cannon bragged about their on-screen chemistry. "Everybody's going crazy because they've seen all this stuff with Chilli and I," said Cannon to RapUpTV in September 2016. "You know the chemistry is undeniable, man," added Cannon.
Chilli was less expressive about their relationship, as most insight into her mindset came from those with inside knowledge. For example, a source revealed to E! News that Chilli was joyous about their bond. "They are enjoying getting to know each other and Chilli seems very happy," shared an insider. However, in August 2016, Chilli opened up a little and posted a super adorable pic of herself braiding Cannon's hair with a second unidentified woman. The Shade Room reposted the photo and added it to their #BaeWatch series.
Unfortunately, Chilli and Cannon didn't make it till the end of the year. And though it's unclear exactly when Cannon and Chilli parted ways, the third of Cannon's 12 children was born in February 2017. So Cannon definitely had at least one other "friend" while enjoying the singer's company. And we doubt that's what Chilli wanted.