The Sad Reality Of Sam Asghari's Life After Breaking Up With Britney Spears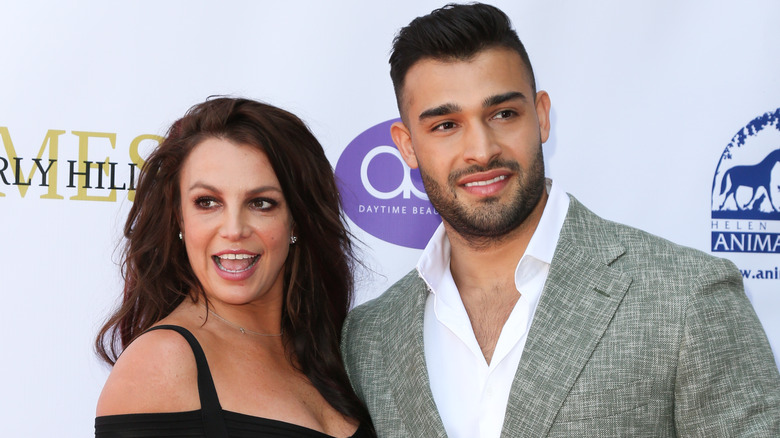 Paul Archuleta/Getty Images
Sam Asghari was living his best life before calling it quits with Britney Spears. The pair appeared happily in love throughout their relationship and marriage, with the two often found canoodling in Miami or cruising through Cabo. But almost immediately after they split, his life had been upended, too, and if reports are to be believed, he's not doing as well as he did — at least in terms of making a living.
Asghari and Spears famously met in October 2016 on the set of the singer's "Slumber Party" music video shoot. They hit it off immediately and went Instagram official only a few months later. You could say that the former lovebirds were together through thick and thin, especially when Spears fought to break free from her years-long conservatorship. Asghari had been her pillar of support during that period. "I have zero respect for someone trying to control our relationship and constantly throwing obstacles in our way," he wrote on Instagram at the time, leading fans to conclude it was a jab at Spears' father, Jamie. The couple married a year after her trial, only to break things off 14 months later.
Spears admitted she took the breakup hard, but despite the pain, she told fans she was "doing pretty damn good" on Instagram. As for Asghari? The trainer is reportedly without a job after moving out of the singer's home.
Reports say that Sam Asghari is out of work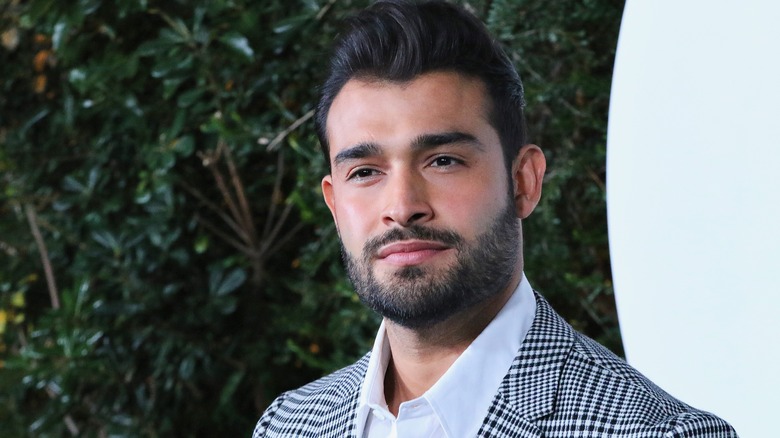 Robin L Marshall/Getty Images
Britney Spears didn't let her divorce from Sam Asghari stop her from breaking a years-long hiatus from music and beginning the process of working on a brand new record. "She has an upcoming writers camp and is getting songs from some big artists," a source told Page Six. The same can't be said for Asghari, whose prospects have dried up and who is apparently struggling to find work.
Asghari has been open about his aspirations to make it big in Hollywood. In a 2022 interview with GQ, he said that while he puts bread on the table by being a personal trainer, his passion really lies in acting. "When I was playing football, I was also doing theater and arts. It's something that's always been a part of my life," he said, adding that he's interested in playing a Middle Eastern superhero for better representation on screen.
But he hasn't found any luck booking roles, and per reports, the end of the only projects he had, which included a part in Paul Feig's "Grand Death Lotto" and the Paramount+ series "Special Ops: Lioness" coincided with the SAG-AFTRA Strike. "Sam is still looking for his big break," an insider told Page Six. But while he has nothing lined up, he was reportedly in high spirits, even likening himself to Leonardo DiCaprio. "I mean, that's the point of the strike," he told TMZ when confronted why he was out of work. "I have the same amount of jobs as Leonardo DiCaprio."
Did Sam get any money from Britney?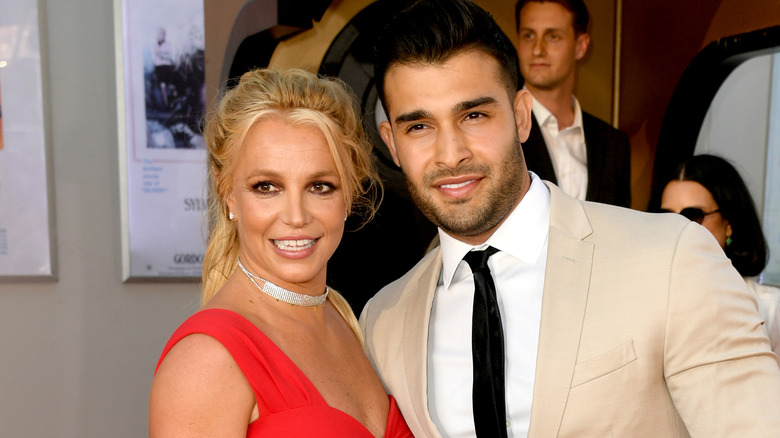 Kevin Winter/Getty Images
Sam Asghari has the financial means to stay afloat even without acting jobs in his immediate future — at least for a little while. According to Us Weekly, Asghari signed a prenup before marrying Britney Spears. While it prevented him from claiming any of her pre-marriage fortune, it ensured him a substantial payout in the event of a divorce. The agreement dictates that Spears pay him $1 million for every two years they were married, with a ceiling limit of $10 million after 15 years. But since they were only married for a little over a year, Asghari did not end up walking away with millions. Still, it's highly likely that he still pocketed a hefty sum.
TMZ also reported that Spears was paying $10,000 a month to pay for his Los Angeles apartment, while Page Six claimed that he fought tooth and nail to change the terms of the prenup to work in his favor. However, Asghari's rep was quick to refute these insinuations. "There are many claims that Sam is challenging the prenup and threatening to exploit his ex-wife with videos. However, all these claims are false," they declared in a statement to ET. "No negative intention has ever been directed towards her and never will be. Sam has always and will always support her."