Why Below Deck's Captain Sandy And Fraser Olender Don't Get Along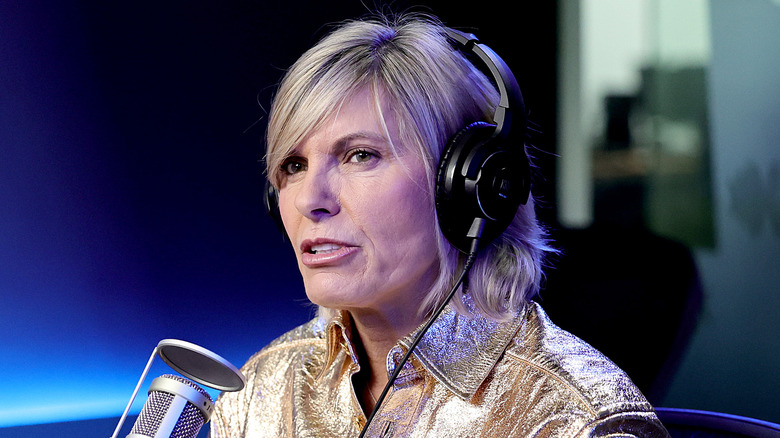 Jamie Mccarthy/Getty Images
"Below Deck" is known for showcasing testy dynamics, and Season 10 was no exception. Chief stew Fraser Olender and Captain Sandy Yawn had major tension between them. Although they ultimately came to understand each other, it took a significant amount of time.
Though Yawn is known for being at the helm of "Below Deck Mediterranean," she filled in as captain for the OG iteration of the franchise in Season 10, when Captain Lee Rosbach dealt with health concerns. However, unfortunately for the cast members who had established bonds with Rosbach and enjoyed his leadership style, Yawn's approach aboard St. David proved to be an entirely new ballgame. For Olender, who has told Us Weekly that he'd grown accustomed to Rosbach's expectations in Season 9 and the start of Season 10, that proved to be problematic.
For starters, Yawn had a lot of criticism for Olender's attempts to be friends with the interior team. That led to a number of problems between the captain and the chief stew. At one point, Yawn called out Olender's management style and the interior team in general, then hushed him as he tried to respond. At the time, he'd said in a confessional that he felt ill after the exchange. That wouldn't be the last time they'd come to blows, though. 
There was talk of Fraser being fired
After Chief Stew Fraser Olender and Captain Sandy Yawn's initial run-in, the drama continued as the former complained about his treatment at the hands of the latter. The Bravo star told the second stew, Alissa Humber, that his main gripe was feeling that Yawn wasn't seeing all the additional work he and the rest of the interior team were taking on. He was so frustrated that he went as far as saying he wouldn't care if Yawn fired him and kicked him off the boat. 
Though Humber mused that she didn't believe Yawn would give Olender the axe, in the same episode, the captain warned the group to remember that the boat had thin walls — seemingly confirming that she'd heard his complaints. And, as she told Us Weekly after the episode aired, she had considered firing Olender because of it. Yawn's take was that instead of complaining about the situation along with the interior crew, he should have gone to her and fostered a more respectful work environment. 
Things went from bad to worse when Yawn pulled Olender aside to address the situation — and used some inflammatory language. Telling Olender that much of the tension on the boat had been caused by him gossiping along with the interior crew, Yawn said he'd had a hand in creating a "cancer" on the St. David. Understandably, Olender was rocked by the choice of words. 
They eventually grew to understand each other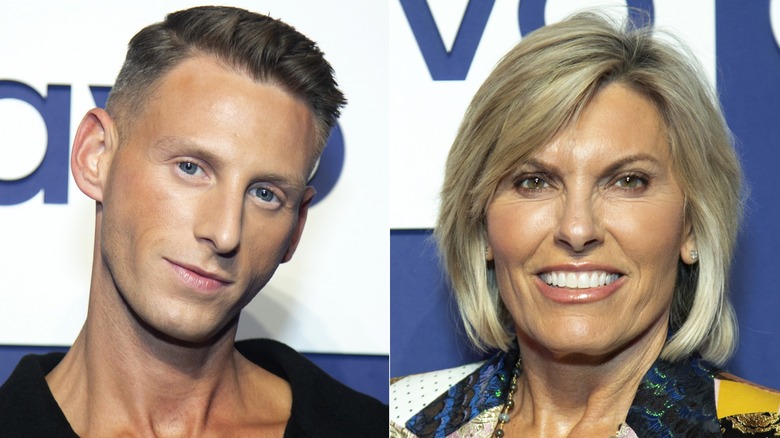 Santiago Felipe & Santiago Felipe/Getty
Despite their initial drama, Captain Sandy Yawn and Fraser Olender are on better footing today — if only because they understand one another more clearly. Yawn, for one, told E! News that she understood that many of the issues she had with Olender gossiping stemmed from the fact that he was new to the position of chief stew. As such, she told the outlet he was still learning he couldn't be buddies with everyone and he needed to separate himself to a certain degree. She also mused that she believed he'd get better at it in the long run. 
As for Olender, he's also conceded that some of Yawn's criticisms had been helpful to him. Speaking to Us Weekly, he explained that her input had helped him learn how to deal with situations he previously didn't think he'd be great at handling. As for his thoughts on her approach to leadership as opposed to that of Captain Lee Rosbach, he's also made a point of staying diplomatic. Exhibit A: Asked if he believed Yawn was a better leader than Rosbach on "Watch What Happens Live with Andy Cohen," he quipped that they were too different to compare. 
Yawn has also apologized for the cancer comment she made to Olender. To Us Weekly, she admitted that she wished she'd phrased things differently (01:12). Yawn and Olender's relationship has been tempestuous, to say the least — but for the time being, the waters have calmed.