Lori Loughlin Could Be Moving Out Of Mansion Amid College Admissions Scam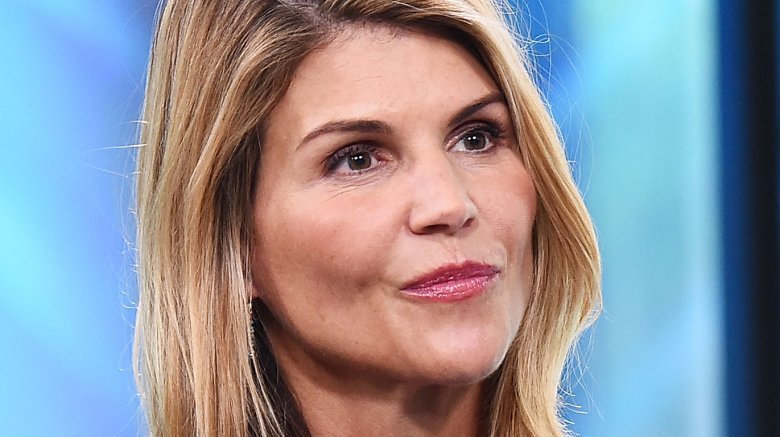 Getty Images
Is actress Lori Loughlin's family moving house amid the college admissions bribery scandal?
On Monday, April 15, 2019, a moving crew appeared to remove "a white couch and a lounger" from the Full House alum's $35 million mansion in Beverly Hills, Calif., Inside Edition reports. The media outlet went on to note that "there were no signs of any activity" on the property by the following day. 
Readers are most likely aware that Loughlin, 54, and her clothing designer husband, 55-year-old Mossimo Giannulli, have been shrouded in controversy ever since they were accused of bribing their children's ways into an elite school in mid-March 2019. As Nicki Swift previously reported, the married pair allegedly paid $500,000 for daughters Isabella Rose, 20, and Olivia Jade, 19, to attend the University of Southern California as crew team recruits, despite having zero experience in the sport.
As of this writing, it's difficult to know what exactly this alleged furniture move could mean for Loughlin and Giannulli's ongoing criminal case following their alleged involvement in the nationwide scam — if anything at all. 
Dozens of other parents were also indicted in the scandal, including fellow actress Felicity Huffman. The 56-year-old Desperate Housewives alum has since pleaded guilty to conspiracy to commit mail fraud and honest services mail fraud (via CNN). She was previously accused of bribing an SAT proctor $15,000 to correct answers on her 18-year-old daughter Sofia Grace's exam.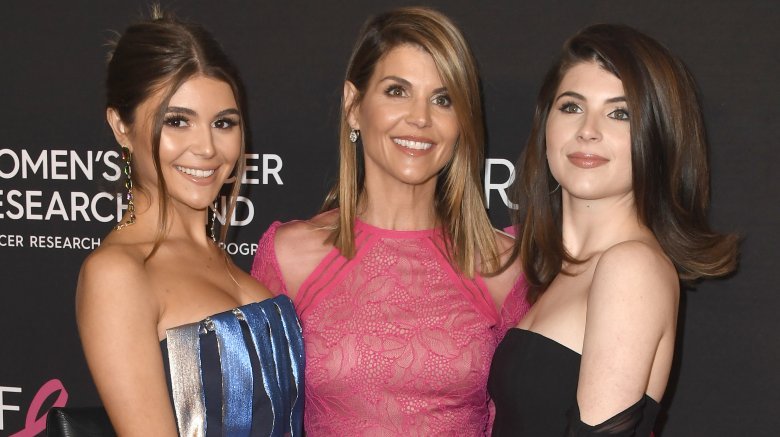 Getty Images
In the fallout of the scheme, Loughlin and Giannulli's social media influencer daughter, Olivia Jade, has lost out on brand deals left and right while facing severe backlash in the public sphere. As USC conducts an investigation into the bribery allegations, she and her older sister have not been allowed to withdraw from the school. 
Meanwhile, Isabella Giannulli, who recently deleted her Instagram account, may also be under criminal investigation after reportedly receiving a formal letter from prosecutors. According to a source cited by the Daily Beast on Thursday, April 18, "It is a not-so-veiled threat. [The U.S. Attorney's Office for the District of Massachusetts] is making it pretty clear that they have evidence that very strongly suggests she knew of the illegal plot."
The same day that movers were reportedly spotted at their home, Loughlin and Mossimo Giannulli shocked the world by entering not guilty pleas in federal court documents filed in Boston, Mass. In addition to their conspiracy to commit mail fraud and honest services mail fraud charge, the duo were recently indicted with a conspiracy to commit money laundering charge after reportedly turning down a plea deal. CNN reports that both charges carry a maximum of 20 years behind bars.
While speaking with Inside Edition this week, attorney Royal Oakes shared some insight into what could be next for the Loughlin-Giannulli clan. "It could be scarier for a student to get a letter from a prosecutor saying you may be a person of interest or a target. This could cause the parents to feel squeezed, leading to plea bargain talks," he told the media outlet. "For Lori Loughlin to plead not guilty and pass up the chance of a plea deal right now is a huge risk, it is a giant gamble. She doesn't know what the strength of the evidence against her is and she may never again be able to get a low plea deal if she passes up on it now."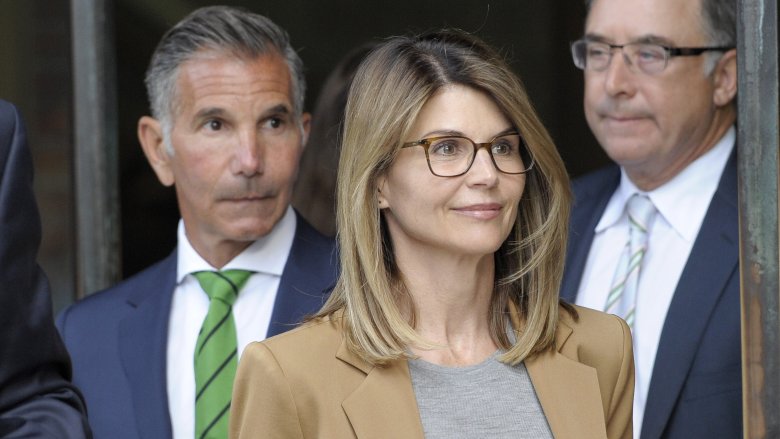 Getty Images
Over the last week, several — and oftentimes contradictory — reports have surfaced regarding the extent of Loughlin and her husband's alleged involvement in the scandal. On Monday, April 15, a source cited by Entertainment Tonight claimed, "They in no way felt they were money laundering. They thought the money would be used for a donation and to benefit the school ... They were under the impression they might be breaking rules, but not laws. They feel they were manipulated by those involved and are planning that as part of their defense."
At the same time, another insider later alleged to Us Weekly that the famous parents "made a calculated decision to get their daughters into USC, and bypassed donating directly to the university to save money," because, "It would have cost millions of dollars to get the girls into USC if they had gone that path."
In defense of Loughlin, whose legal plight was spoofed on Saturday Night Live last weekend, another source told the magazine that those in her inner circle "[feel] bad for her," adding, "They think the situation was something concocted by her husband." 
Despite the multiple unknowns surrounding Lori Loughlin's high-profile case, one thing that's certain is that it may be a while before the world finds out the truth.