The Real Reason Mila Kunis Isn't Leaving Her Kids A Huge Inheritance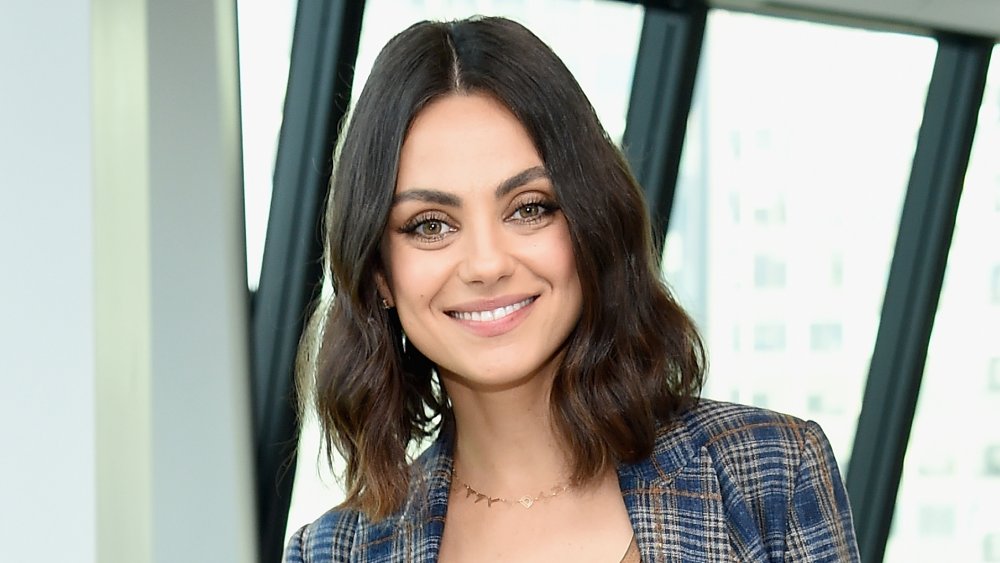 Dimitrios Kambouris/Getty Images
Actors Mila Kunis and Aston Kutcher, who wed in 2015 (about 17 years after meeting on That '70s Show), are proud parents to daughter Wyatt and son Dimitri. The famous duo is pretty protective when it comes to their kids, preferring to keep photos of their brood off social media. "My wife and I have chosen a career where we're in the public light, but my kids have not so I think they have the right to choose that," Kutcher explained in an October 2017 interview on Thrive Global Podcast with iHeartRadio.
Of course, that isn't the only big decision Kunis and Kutcher have made regarding their sweet kiddos. In fact, the pair are arguably strict compared to other Hollywood parents. Just one example? The A-listers don't plan to leave their kids a big inheritance, despite their enviable net worths. But before you slam the couple for being selfish or unconcerned about their children's financial futures, rest assured that their reasoning comes from a good place.
Nothing was handed to Mila Kunis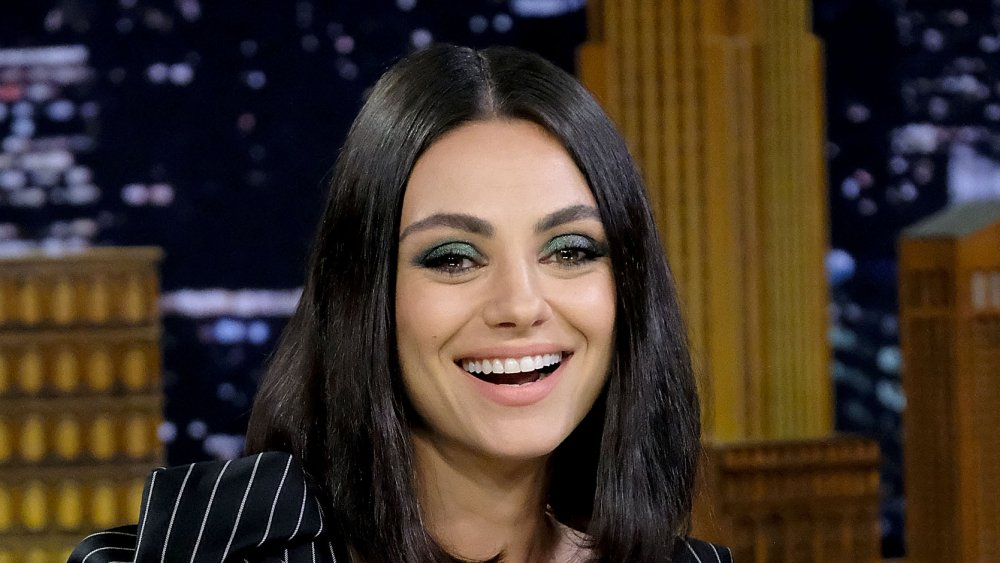 Jamie Mccarthy/Getty Images
It should go without saying, but there's no "right" way to raise kids. Each family should be allowed to do what's best for them, and, for Mila Kunis, that's making sure her children know the value of a hard-earned dollar. "It's a matter of teaching them from a very early age that, you know, 'Mommy and Daddy may have a dollar, but you're poor,'" she explained on an episode of The Kyle and Jackie O Show (via Parents). "'You are very poor, you have nothing. Mommy and Daddy have a bank account.'" Ha!
Speaking of mommy and daddy's bank account, Kutcher reportedly has a net worth of $200 million while Kunis has an impressive $65 million – trés impressive. Kunis, who immigrated to the United States from Ukraine at the age of 7 with little money, also revealed that her husband is on board with her plan. "The one topic of conversation we had even prior to ever having kids was always, 'How do you raise a child to not be an a**?' " she added. "It's so important because we both came from pretty solid poverty backgrounds and grew up very poor and are very much self-made and are very aware of what a dollar is worth. Nothing's been handed to us."
Mila Kunis & Ashton Kutcher want teach their kids a valuable lesson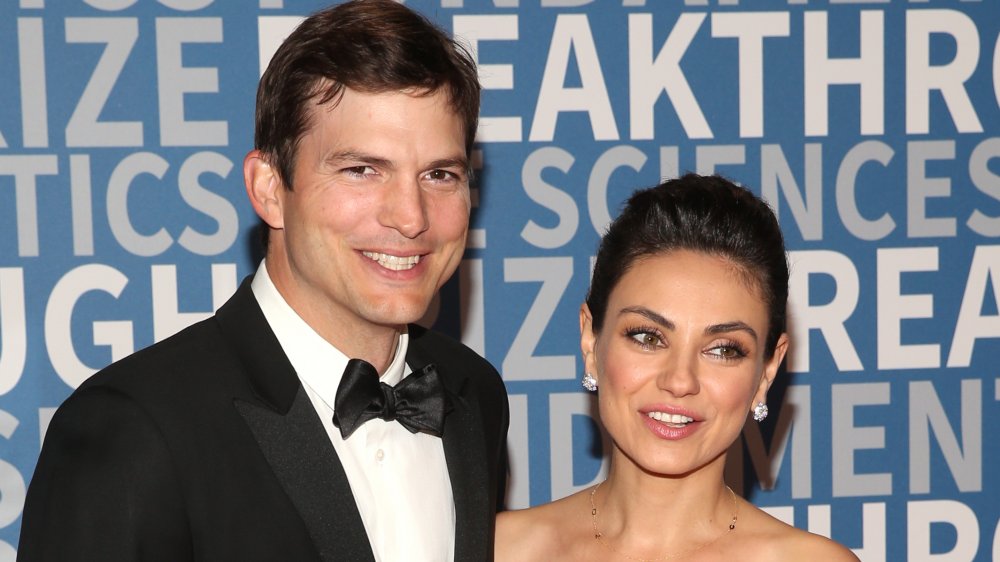 Jesse Grant/Getty Images
It's not uncommon for celebrity parents to leave their children large sums of money, leading to a phenomenon called inherited wealth. Some people might describe it as being born with a silver spoon in your mouth or having an unfair advantage over less fortunate peers. Ashton Kutcher and Mila Kunis want their kids to avoid falling into those traps, hoping they'll grow up to rely on their talents instead of their parents' money. "My kids are living a really privileged life, and they don't even know it," Kutcher explained on a February 2018 episode of Dax Shepard's podcast, Armchair Expert. "And they'll never know it, because this is the only one that they'll know." 
Still, Kutcher and Kunis aren't cutting off their children completely. "I'm not setting up a trust for them, we'll end up giving our money away to charity and to various things. And so, if my kids want to start a business and they have a good business plan, I'll invest in it but they're not getting trusts. So, hopefully, they'll be motivated to have what they had or some version of what they had."
Although not everyone might agree with this approach, we have a feeling the couple's kids will do just fine. But, if not, they can join this list of celeb kids who never lived up to their parents' careers.