Here's How Much Money Kim Kardashian Has Lost During The Pandemic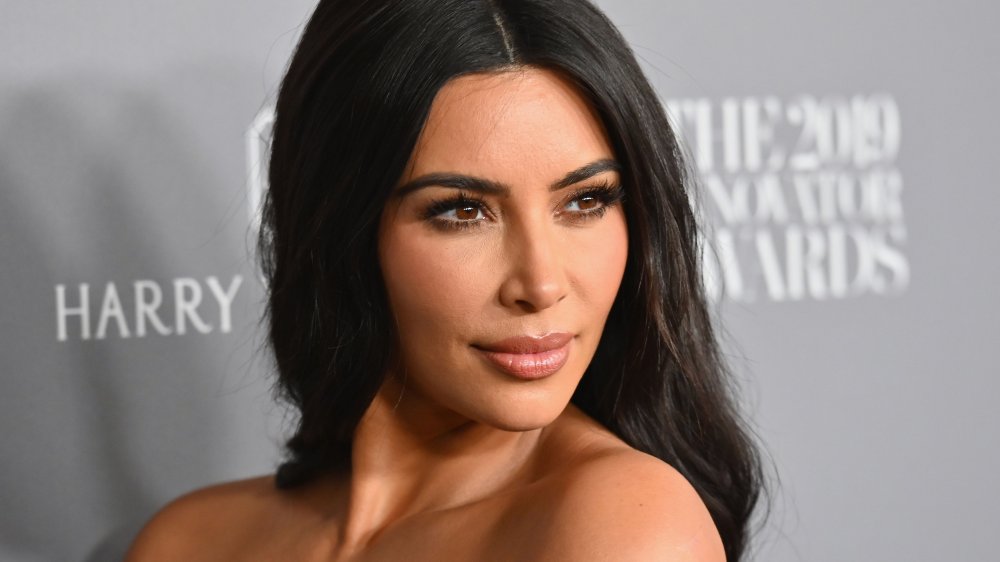 Angela Weiss/Getty Images
Since the start of the coronavirus outbreak, countless celebrities have stepped up to help those in need. On March 16, 2020, Blake Lively and Ryan Reynolds announced that they were donating $1 million to be split between Feeding America and Food Banks Canada as they mobilize to help the hungry during this pandemic. Now, reality TV star Kim Kardashian West has joined the mix by sharing the profits from her SKIMS shapewear line. As the brand's website notes, SKIMS will restock its Cotton Collection on March 23, 2020, at 12 p.m. ET. Of those sales, 20 percent of the profits will be donated to Baby2Baby's COVID-19 Emergency Response Program, which provides poverty-stricken kids with the "the basic necessities that every child deserves."
"In light of the current health crisis, Baby2Baby has been working around the clock providing children and families impacted by COVID-19 the items they need to survive," SKIMS said in a press release, per Us Weekly. "Over the last five days, Baby2Baby has distributed over 1.3 million items including diapers, formula, hygiene, clothing, blankets and more." 
So, while Kardashian West will forfeit some of her profits to assist those who've been hit hard, her donation will provide priceless aid to families in need. Plus, considering the fact that Kardashian West is worth an estimated $350 million, she'll probably hardly notice this loss of revenue.
Kim Kardashian's prepared to battle the coronavirus at home, too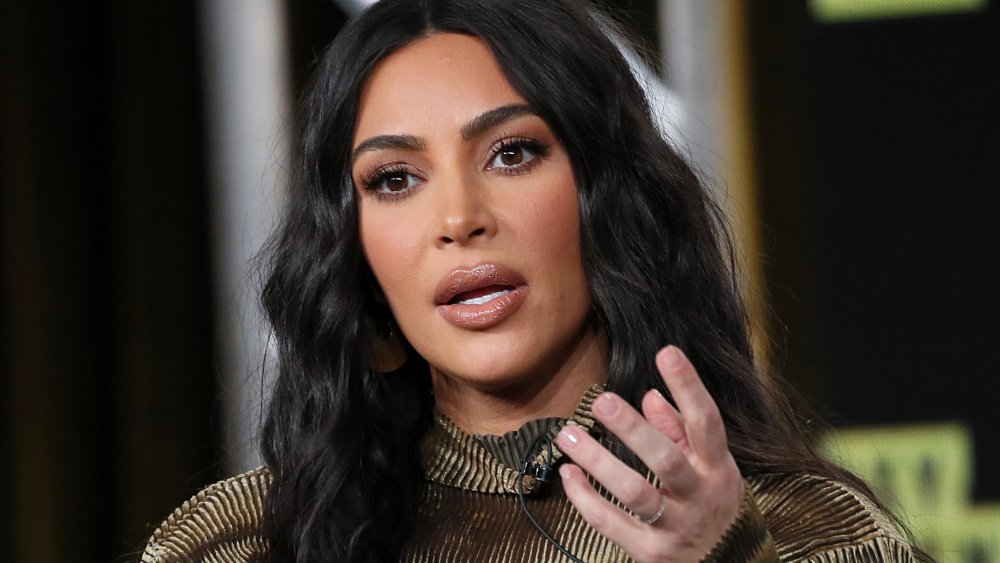 David Livingston/Getty Images
Aside from her philanthropic efforts, Kim Kardashian West has also taken drastic steps to prepare for the coronavirus outbreak in her own home, as well. On March 19, 2020, the Keeping Up with the Kardashians star revealed that she and her family are all in quarantine — separately. "Miss my sisters but we are all social distancing and staying away from each other all separately self quarantined," the 39-year-old star posted on Instagram. "It's hard but we have to do this for our safety and for everyone else's. PLEASE do not ignore the severity of the warnings to stay inside to stop the spread of this virus. We will all get through this! #TogetherApart"
Kardashian West also posted a video on Instagram in which her physician helped demonstrate "the new appropriate way to say hello." As the doctor washes his hands, he ankle-bumps the law student's friend, Cesar, twice because "you should not do elbows, because you cough into your elbow," Kardashian West said. 
In the same video, recorded prior to her sisterly separation, Kardashian West can also be seen disinfecting an unopened toy box with a Clorox wipe. "So Doc, Khloé [Kardashian] handed this to me, but I don't want to touch it," she said. Better safe than sorry!