Kathy Griffin Calls Out Trump Over Lack Of Coronavirus Testing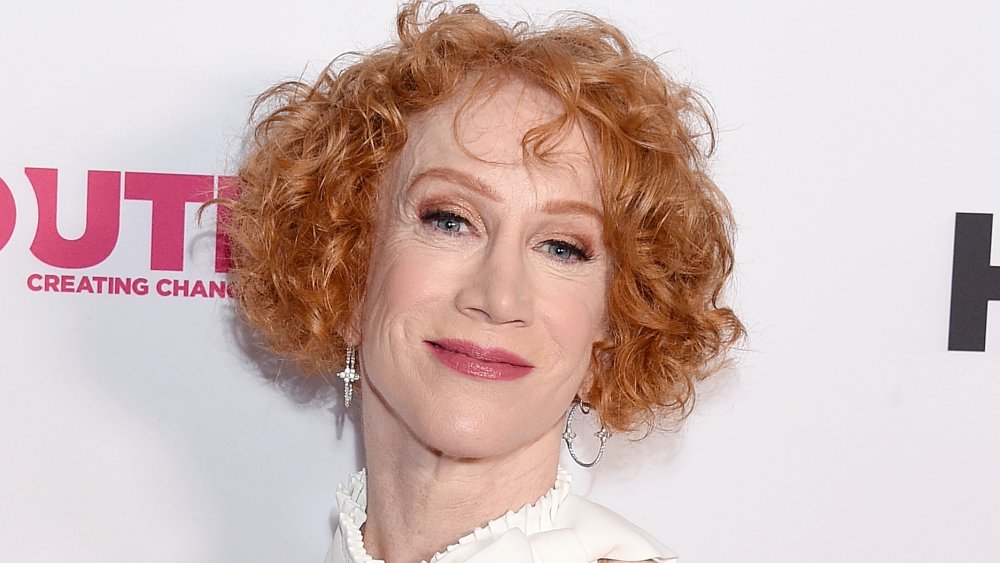 Gregg Deguire/Getty Images
Outspoken comedian Kathy Griffin is bashing President Donald Trump for the lack of COVID-19 testing in the country and the misinformation coming from his administration regarding the pandemic. Griffin took to Instagram on March 25, 2020, to reveal that she believed she had contracted the virus. At the time of her post, she was in insolation in a hospital emergency room.
Alongside a selfie from her hospital bed, Griffin included a screenshot of one of Trump's tweets which read: "Just reported that the United States has done far more "testing" than any other nation, by far! In fact, over an eight day span, the United States now does more testing than what South Korea (which has been a very successful tester) does over an eight week span. Great job!"
Griffin captioned her post, "He's lying. I was sent to the #COVID19 isolation ward room in a major hospital ER from a separate urgent care facility after showing UNBEARABLY PAINFUL symptoms. The hospital couldn't test me for #coronavirus because of CDC (Pence task force) restrictions."
This isn't the first time Kathy Griffin has called out President Trump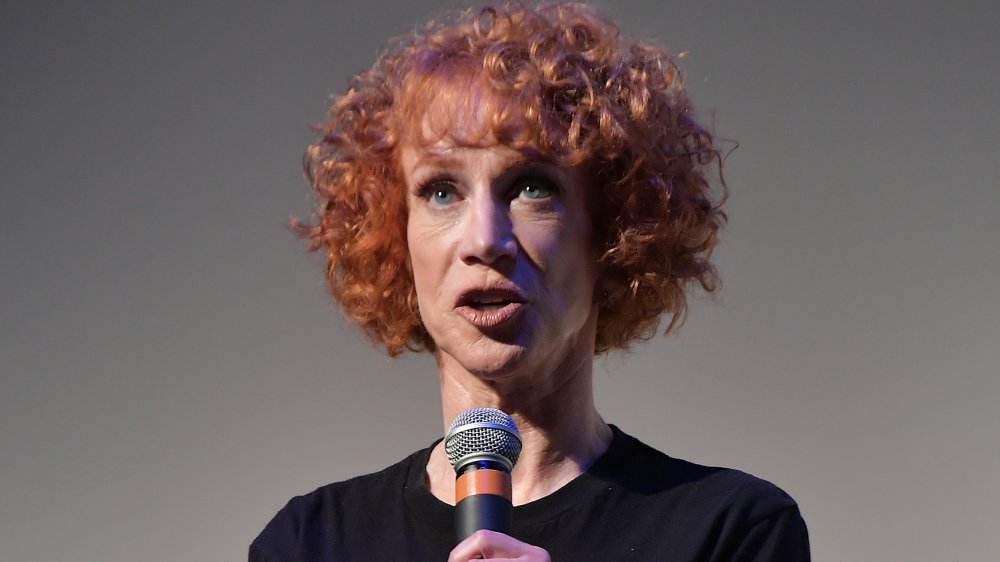 Michael Loccisano/Getty Images
After Kathy Griffin took to Instagram to update her followers on her situation, celebs and fans alike quickly took to the comments section to wish her a speedy recovery, including Olympic skier Gus Kenworthy who wrote: "Get well soon Kathy!" with a red heart emoji. At the time of this writing, President Donald Trump has yet to respond to Griffin's criticism. 
As fans of the comedian will know, this isn't the first time Griffin has publicly slammed Trump — and it probably won't be the last. In May 2017, she infamously tweeted an image of herself holding a Trump mask that was made to look like his severed head. The backlash she received was vicious, and she said in various interviews that it almost killed her career. According to NPR, following the tweet, Griffin "lost work immediately." Additionally "[f]ederal officials threatened to charge her with conspiracy to assassinate the president."
According to The New York Times, Griffin didn't get work that she wanted for "two years" after the incident. However, that clearly didn't stop her from speaking her mind when it came to her thoughts on how the president was handling the spread of the coronavirus. 
Here's hoping that — if and when she is tested — Griffin's coronavirus test results come back negative.