The Truth About Chanel West Coast's Dad
Chanel West Coast — born Chelsea Chanel Dudley — captured fans' attention as the giggling blonde in a reality TV show about skateboarder Rob Dyrdek, according to her website. She was first featured in his show Rob Dyrdek's Fantasy Factory, where Dyrdek and his crew pulled stunts and tested their skills at extreme sports, according to LA Weekly. After that, she joined Dyrdek in one of the top shows for MTV, Ridiculousness. 
With this legitimate success in reality TV, fans might be surprised to know that it's not what Chanel wanted to do. Her goal was always to be a rapper. However, in recent years, she's struggled in her competition against another white, female rapper: Iggy Azalea.
Even though Chanel signed with Lil Wayne's Young Money label, she can't seem to break past the tall, blonde Australian, according to LA Weekly's 2014 report. Chanel said of Azalea, "When I first started rapping, I was, like, 'I'm gonna be, like, the female Eminem.' So to see somebody blowing up in my position ... it was the hardest. Now it looks like I'm the second, but really I've been doing this since I was 14 years old."
This inspiration, at 14, actually came from her dad. Chanel lived a bi-coastal childhood, spending time with her mom in North Hollywood, according to her website, and then heading to New York City to be with her dad. Thanks to her parents, this musical exposure changed everything.
Chanel West Coast credits her dad for her musical breakthrough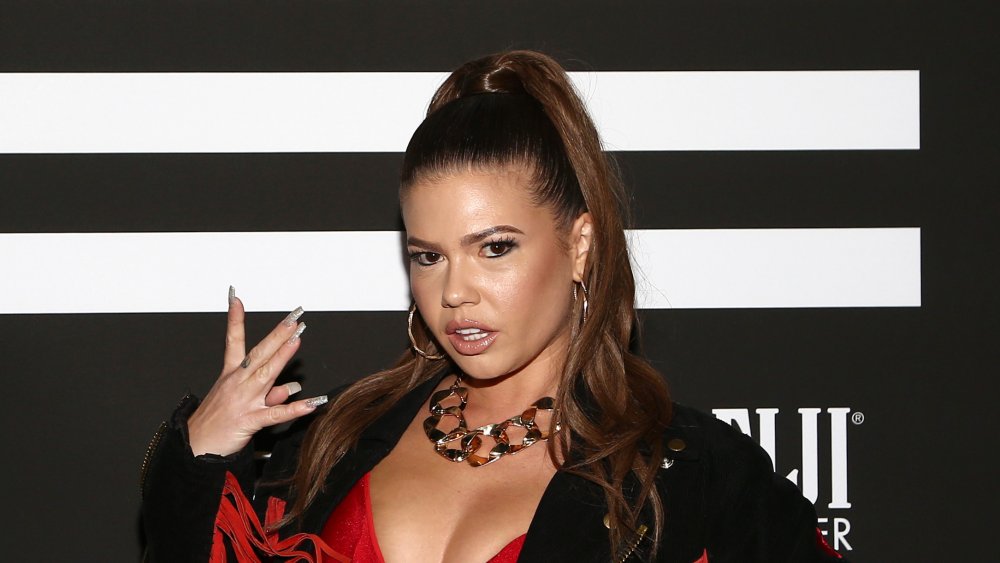 Tommaso Boddi/Getty Images
Despite being cast in reality TV shows and becoming an MTV favorite, Chanel West Coast really considers herself a rapper and wants nothing more than the chance to make music. In fact, she said she was worried about joining MTV, fearful it would ruin her chances of "being taken seriously as an artist," per LA Weekly.
Wherever she stands as a musician now, there's no denying that music was a huge part of her childhood. She told the outlet that as a little girl, she lived in the San Fernando Valley with her mom, where she started "listening to hip-hop and smoking weed at age 11." But it was with her father that she had her big musical breakthrough.
Chanel's father is DJ Jamie Dudley, and when she would visit him in New York, he'd bring her along to nightclubs all over the city, according to her website, even when she was as young as 8. She said that some of her favorite memories were sitting under the DJ booth, so no one could spot a little girl in a nightclub. She said, "I've always been around music, and I knew it's what I'd do for the rest of my life. I didn't have a choice."