The Truth About Chanel West Coast's Parents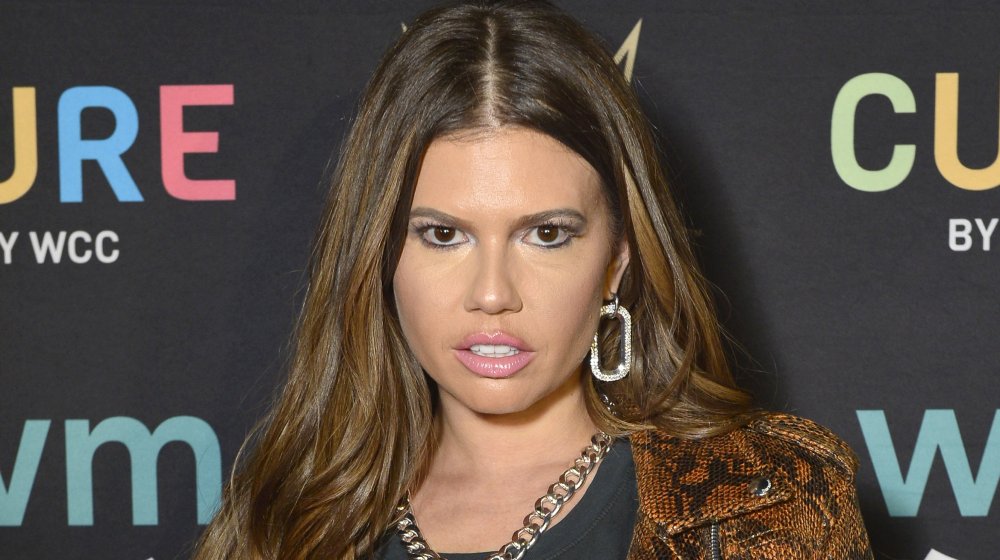 Jerod Harris/Getty Images
MTV darling Chanel West Coast (real name Chelsea Chanel Dudley) is a busy woman. After rising to reality television fame starring as Rob Dyrdek's "rapping receptionist" on Rob Dyrdek's Fantasy Factory, the TV personality then followed her boss over to the comedy clip show, Ridiculousness, which she currently co-hosts with Dyrdek.
In addition to being a regular face on the reality TV network, West Coast is also trying to make it as a rapper. Unfortunately for the Ridiculousness star, it hasn't been that easy. Her focus on television at the beginning of her career may have been detrimental to her rap career. "When I first started rapping, I was, like, 'I'm gonna be, like, the female Eminem,'" West Coast mused to LA Weekly. West Coast told the outlet that she felt particularly threatened by female rapper Iggy Azalea, saying it was hard "see somebody blowing up in my position." "Now it looks like I'm the second, but really I've been doing this since I was 14 years old." Nevertheless, the celeb hasn't quit and is still releasing music in hopes of it taking off.
But what about West Coast's upbringing? As we know, the apple doesn't fall far from the tree and the MTV star's family definitely influenced who she is today. Here's the truth about Chanel West Coast's parents.
Chanel West Coast has her dad to thank for her love of music
Growing up, Chanel West Coast inherited her love of music from her dad, who was a DJ . According to the rapper's website, when she wasn't living with her mom in North Hollywood, Calif., West Coast was with her dad in New York. He would "bring his then eight-year-old-daughter" with him as he DJ'd local clubs. "I've always been around music," West Coast wrote. "I knew it's what I'd do for the rest of my life." Adorably enough, the celeb had one dream when she was a little girl: to make her father proud. "I remember just dreaming of one day, my dad pulling out my record to play," she gushed to The Trend. 
While some might think West Coast only wants to stick to hip-hop, she's actually always wanted to branch out musically. Speaking with The Trend about Gwen Stefani's crossover success from No Doubt to a solo artist, the star said she's interested in being a crossover artist, as well. "It's something I'd love to do. I love all types of music, I'd rather start with hip-hop and then maybe cross over into more pop-rock. I really aspire to be an artist like that that can basically do anything."
Chanel West Coast's mom had an unconventional job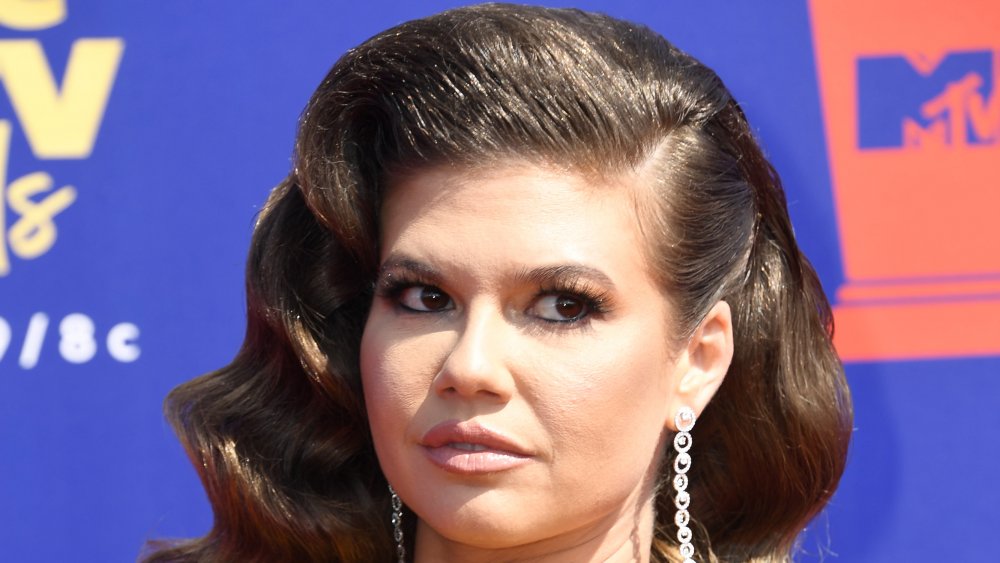 Frazer Harrison/Getty Images
It certainly was fairly bold of Chanel West Coast's father to take her to clubs while she was still underage. That being said, her time living with her mom in the San Fernando Valley was just as unusual. In an LA Weekly interview, West Coast told the outlet that, at one point, her mother grew marijuana at home to help pay the bills. The rapper also revealed that she started "smoking weed at age 11."
While her mom may have had an unconventional profession, it seems that she inspired her daughter to do what she needed to do to achieve her goals."I was determined to perform in front of people and get my music out there," the rapper told Locale Magazine in 2015. "I had to hustle ... Rob [Dyrdek] hooked me up with some free clothing for me and my dancers, because I was flat broke, and couldn't afford anything!"
These days, West Coast is worth a pretty penny and can certainly afford her own clothing and dancers. However, even though she's got a few more dollars in the bank, she's still striving everyday to make her parents proud. "I make all of my music, because I want to be successful and make [my mom] proud," the Ridiculousness starlet explained to The Trend, adding, "She's proud that I'm able to help her out with the bills and stuff."
If learning about her parents piqued your interest, you'll be fascinated by what West Coast was like before the fame.